How Mobile Orders Contributed To Starbucks Employees' Union Campaign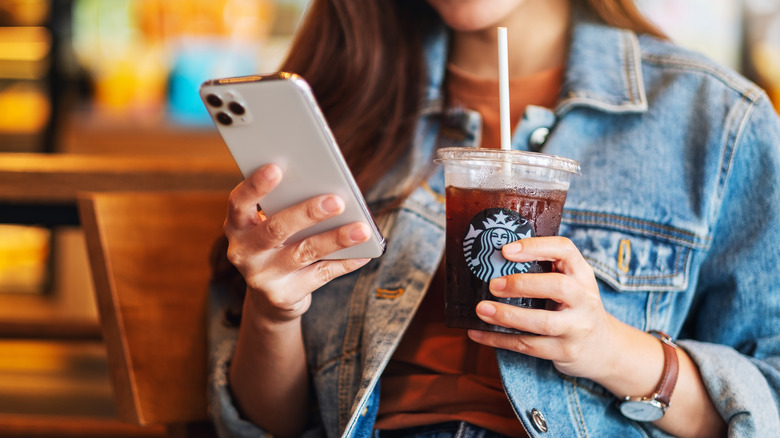 Farknot Architect/Shutterstock
On Thursday, Starbucks employees in Buffalo, New York, voted to unionize, which marks the first time that a union will represent United States Starbucks workers, CNN reports. Supporters of unionization formed their decision around the desire for better pay and more control over how their stores operate. One influential factor, they said, was that mobile ordering has placed unmanageable stress on Starbucks' workforce. 
"Technology was made for customers and not for employees," Starbucks barista Casey Moore shared with Reuters, referring to the company's 2020 overhaul of its app that allowed customers to easily place mobile orders for pickup at Starbucks stores. The move caused mobile orders to soar; when the company launched this year's seasonal drinks and holiday cups, for example, one Buffalo location fell 40 minutes behind due to the sheer volume of orders. Starbucks workers have explained that they are not opposed to integrating technology into their workplace. Rather, those who voted to unionize have felt unsupported by the company. "Without a union we haven't been able to voice how the technology could also work for us," Moore said. At the corporate level, Starbucks has expressed an anti-union stance.
Employees at many chains dislike mobile ordering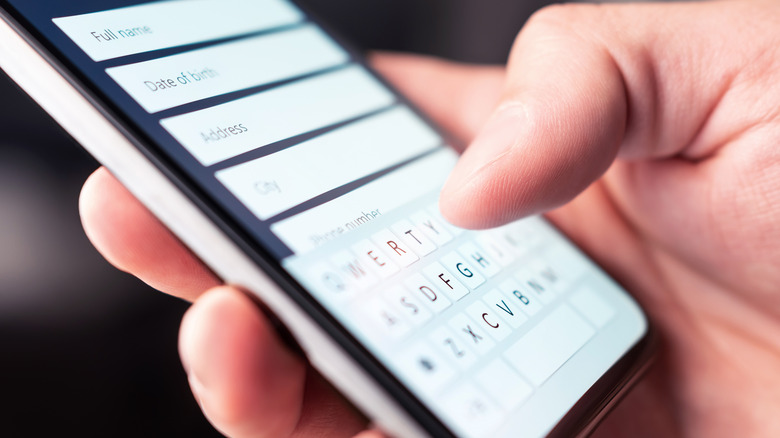 Tero Vesalainen/Shutterstock
Worker opposition to mobile ordering is not new; McDonald's employees quit in droves in 2018 amid stress about a new mobile ordering system and self-order kiosks, per Bloomberg. "When we mess up a little bit because we're getting used to something new, we get yelled at," one worker remarked. Similarly, Business Insider reported in November that a manager and four employees at Chipotle quit because mobile ordering had created a demand that was too great for the understaffed crew to address. The number of orders was so overwhelming that the restaurant had to close its dining area so the staff could attempt to cope with the crunch. "I thought, 'This is literally going to kill me if I keep it up,'" Peter Guerra, the general manager, recalled. 
At Starbucks, mobile ordering "completely changed what it means to be a barista," supervisor Danka Dragic told Reuters. Nevertheless, CNBC states that mobile ordering seems to be the new norm for the fast food industry. Time will tell if union representation helps employees find a more manageable handle on the situation.