This NYC Neighborhood Was The Inspiration For Noodles & Company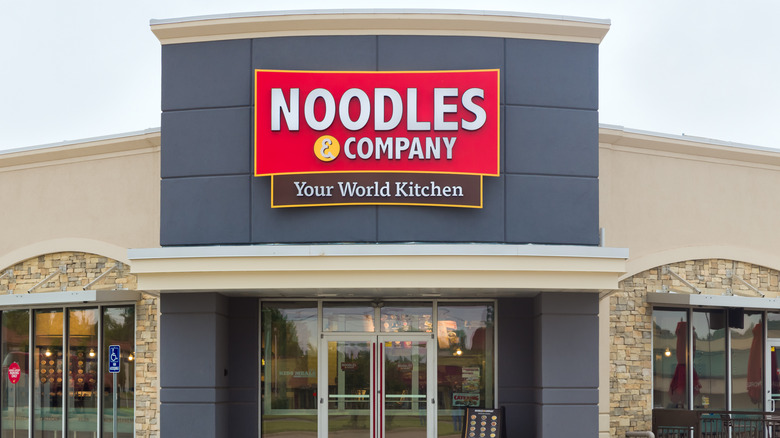 Ken Wolter/Shutterstock
If you've ever traveled to the Midwest, West Coast, or the mountain states, there's a strong chance you've seen and possibly eaten at a Noodles & Company restaurant — there's more than 300 locations in just those regions, per the chain's website. The fast-casual restaurant boasts a deluxe menu with creations as far as the eye can see. Customers can choose from over five different mac and cheese dishes; stuffed pasta bowls; Asian-inspired noodles like lo mein, udon noodles, and rice noodles; Italian classics; gluten-free zoodle and cauliflower options, and more.
This melting pot of Asian, European, and American flavors was quite literally a vision that popped out of thin air for Noodles & Company founder Aaron Kennedy. One day while meandering through New York City's Greenwich Village, the New Yorker (who adored his neighborhood's local Thai restaurant) brainstormed the idea of a Asian-infused noodle shop (via Funding Universe). But, instead of just Thai or Chinese dishes, he thought, what if you could order noodle meals inspired by all different parts of Asia? This snowballed and eventually grew into the blueprint of the restaurant that currently serves dishes inspired by countries and flavors all over the world, very much like a pasta lover's international noodle paradise.
From humble beginnings to a noodle empire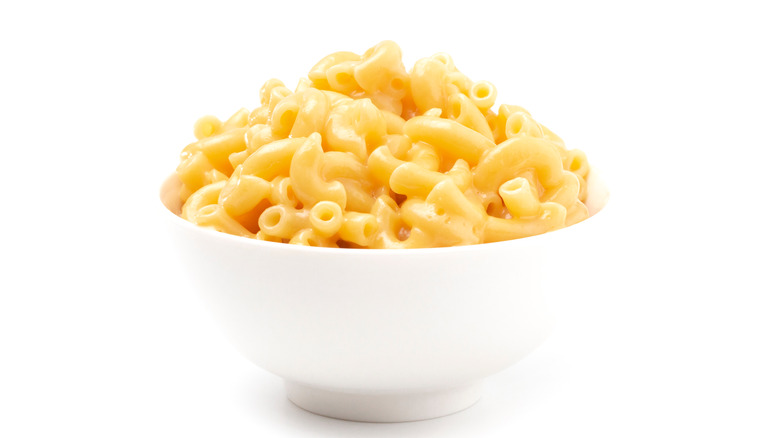 P Maxwell Photography/Shutterstock
What Aaron Kennedy lacked in entrepreneurial expertise he made up in his knowledge of marketing and willingness to learn. Serving as a brand manager for some of the biggest food and beverage companies in the world like Pepsi Cola, Burger King, and Oscar Mayer Lunchables for a decade definitely lended its hand to Kennedy (via Funding Universe). With 10 years of experience in his back pocket, he left New York and moved to Denver to start setting up shop.
In 1994, Kennedy took the first big step in his business venture and brought on a renowned local chef to work on test menus. A year later, they cut a red ribbon on the first location in downtown Denver and welcomed the community to the original spot called The Noodle Shop Company. At the time, the menu only offered nine dishes, which could be upgraded to include chicken or beef, as well as four salads, and two soups. Fast forward to present day, the chain offers nine different pasta creations just under the Italian menu alone! And, there are more meat options including shrimp and steak and vegan-friendly items as well.