You Probably Can't Guess The First-Ever Firehouse Subs Order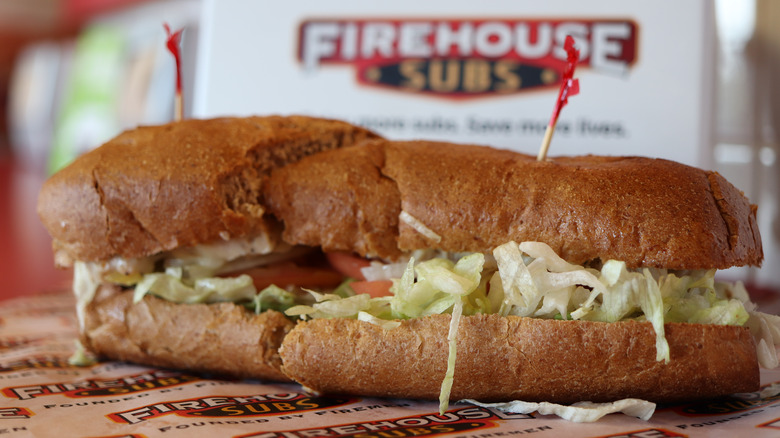 Deutschlandreform/Shutterstock
It's not hard to figure out what kind of food is being served up at Firehouse Subs – it is right there in the restaurant's name, after all. The chain has been doling out hot, juicy sandwiches to customers since 1994 when Chris and Robin Sorensen, brothers and second-generation firefighters, founded the first location in Jacksonville, Florida (via CNBC). Now, more than 25 years later, the chain has expanded to over 1,000 locations and was even named America's favorite fast-casual chain by Restaurant Business. 
Of course, the delicious food served at Firehouse Subs is part of its success. Per the restaurant's website, Firehouse's sandwiches are made with high-quality meats and cheeses that are steamed to release "a rush of flavors" and then piled onto toasted bread and topped with veggies and condiments. By that description, it can be hard to imagine heading to Firehouse Subs for lunch and ordering something other than one of the chain's hot specialty subs, but, according to the Jacksonville Daily Record, that's exactly what the very first Firehouse customer did.
Firehouse Subs started with an order for ... hot dogs?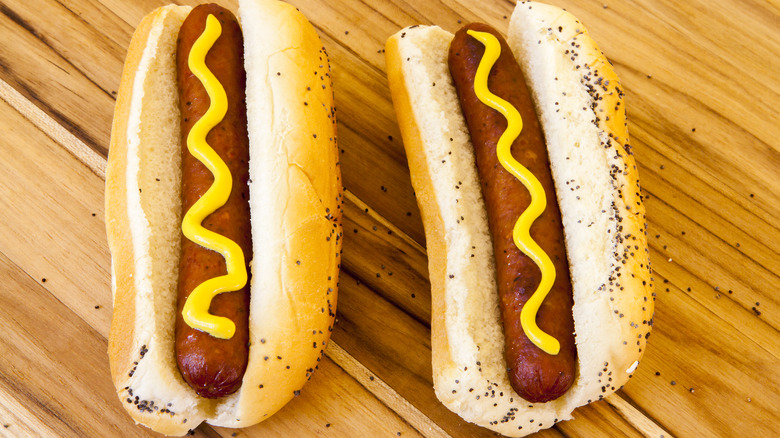 MaxyM/Shutterstock
Firehouse Subs is known for hot subs like the Smokehouse Beef & Cheddar Brisket and the Italian, which Ranker says are two of the chain's most popular sandwiches. However, when the restaurant's first location opened its doors on October 10, 1994, its first customer had a different meal in mind. "Our first order was for two hot dogs with everything added, which was about 10 ingredients," co-founder Robin Sorensen told the Jacksonville Daily Record. Naturally, the opening team was a bit caught off guard, but they were still able to cater to their first customer's request.
While the order may seem a bit random, the chain did, in fact, offer a frank on their very first menu. According to a press release, the meal was called the Dalmatian Dog and included one all-beef hot dog on a poppy seed bun that could be topped with any combination of chili, relish, cheese, slaw, onions, mustard, or ketchup. As for why the chain's first customer opted for hot dogs over one of the subs that helped inspire the business' name, it looks like we'll forever be in the dark. Perhaps they were originally from one of the two states where hot dogs are legally considered sandwiches and didn't realize what they were doing would cause such a stir.