Is McDonald's Open On New Year's Day 2022?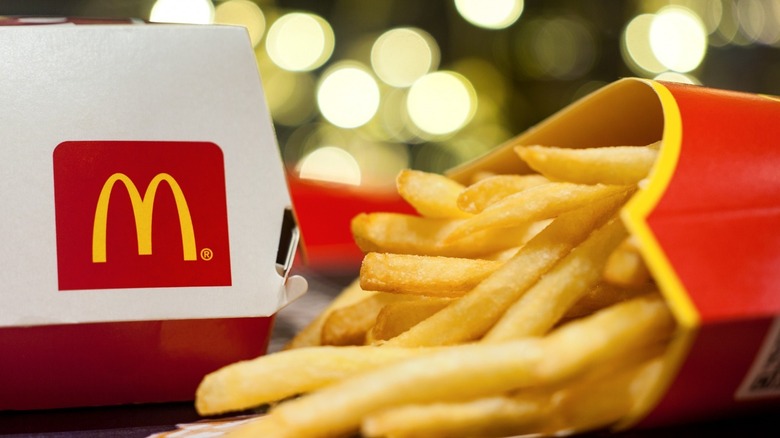 8th.creator/Shutterstock
After a night of galavanting on New Year's Eve, many diners might not have the strength to hit the kitchen and cook up a lunch or dinner on New Year's Day. According to Upserve, restaurants saw a particular spike in to-go and delivery orders on New Year's Day in 2019 and most eateries see more of these kinds of orders, historically, on this holiday. One year ago, you could count on McDonald's also keeping their doors open and ready for a quick meal. Is the same going to be true this time around?
Good Housekeeping reports that the chain stayed open for the most part during New Year's Day 2021, as 95% of their locations are independently run. As a result, many businesses set their own hours and require local diners to check their area for exact times, but on the whole, the chain stayed open for revelers and anyone looking to skip cooking duties that day. While these signs might predict that McDonald's should keep its doors open during New Year's Day 2022, past experience shows that anything could happen. 
Luckily, the burger chain has already established its hours for this particular holiday, so you don't need to wonder.
A guaranteed quick bite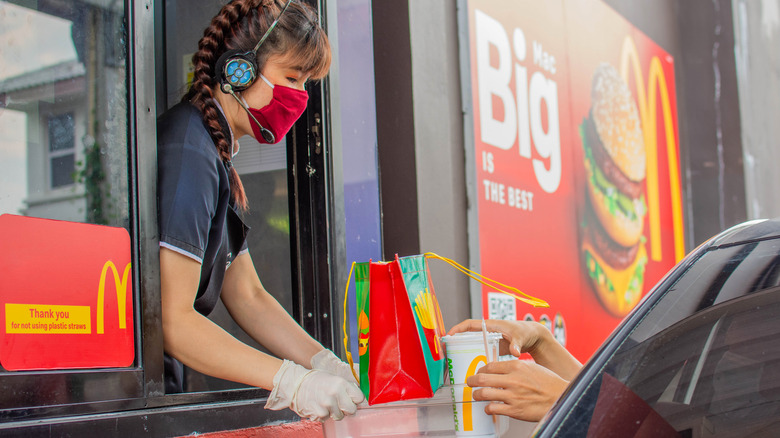 Aladdin Studio/Shutterstock
Anyone who wants to run into a McDonald's to pick up some food on New Year's Day 2022 can take heart and know that the business should officially be open, per Holiday Shopping Hours. That said, while you can count on the chain serving up a variety of their classic menu items at some point during the day, still try to look up the exact hours for your area. According to The Pioneer Woman, individual locations plan to have different opening hours, so triple check before heading out to grab a burger or McFlurry.
If you feel exhausted after a full night of partying, start making plans to skip the dishes and enjoy some McDonald's to ring in 2022. With any luck, your local branch might even open early enough to have a breakfast menu that can assist you in making the transition from all-night parties back to the light of day. Plan appropriately and get ready to enjoy some of this fast food if and when a craving strikes.