How Chef Jose Andres Is Helping After Kentucky's Latest Tornado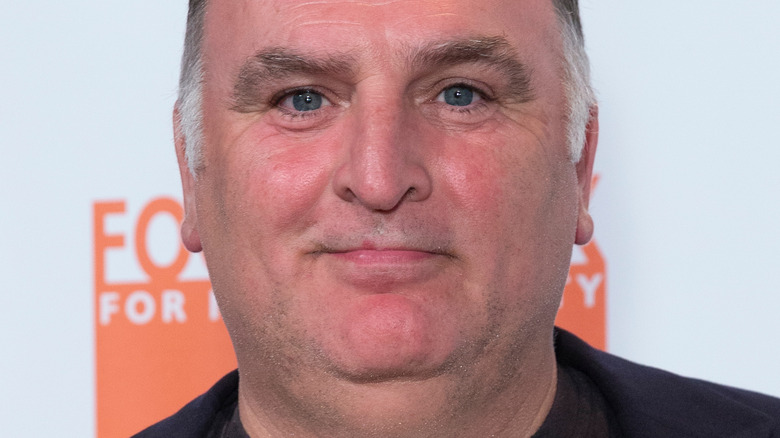 lev radin/Shutterstock
Starting Friday, December 10 until early the next morning, a collection of deadly tornadoes ravaged through multiple midwest and southern states, with over 50 tornado reports across Kentucky, Illinois, Indiana, Ohio, Mississippi, and others (via CNN). Though many states were hit, the damage was particularly bad in Kentucky, where the twisters destroyed homes, fire and police stations (via The Guardian), and a candle factory (via NBC News), among other buildings.
"It's devastating," Kentucky Governor Andy Beshear shared in a press conference (via CNBC). He also declared a state of emergency in the state.
As first responders continue to search for victims, one Spanish-American chef is doing his part to help with the recovery efforts in the Bluegrass State. On December 11, chef José Andrés tweeted that he was at Ronald Reagan Washington National Airport with a ticket booked straight for Kentucky. Chef Andrés had one mission: to help survivors and responders in the aftermath of this deadly tragedy. 
José Andrés rallied a coalition to cook meals for survivors and responders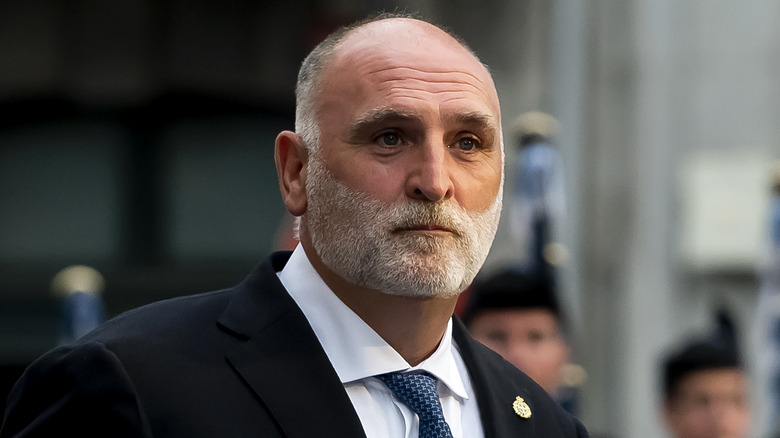 Samuel De Roman/Getty Images
Through his nonprofit, World Central Kitchen, chef José Andrés has been on the ground in Kentucky, providing hot meals and support to those impacted by the deadly storms. "This is Mayfield, where the destruction is beyond anything you imagine," Andrés tweeted, showing a video of him walking through fields of debris and damage. "I am proud of our @WCKitchen teams bringing meals all over & identifying food needs," he continued, adding, "We will continue to serve in the days & weeks ahead!" 
So what is José Andrés' World Central Kitchen? According to the organization's website, what started as a culinary-based community outreach program eventually grew into a disaster relief effort as well, one that promises "there is no place too far or disaster too great for our chefs to be there with a hot plate of food when it's needed most." 
WCK mobilized local restaurants and food trucks quickly once it was clear the state would need immediate food relief. The combined effort, including "over 25 local partners" and "a collaboration with Chef Ed Lee and the Lee Initiative" is said to be feeding "thousands of comforting meals" to both the community members affected by the storms and the relief personnel on the ground to help, the organization shared in a press release.
The nonprofit does accept donations from anyone looking to support its mission regardless of physical location.