This Costco Reddit Hack Could Give You A Major Discount On Wine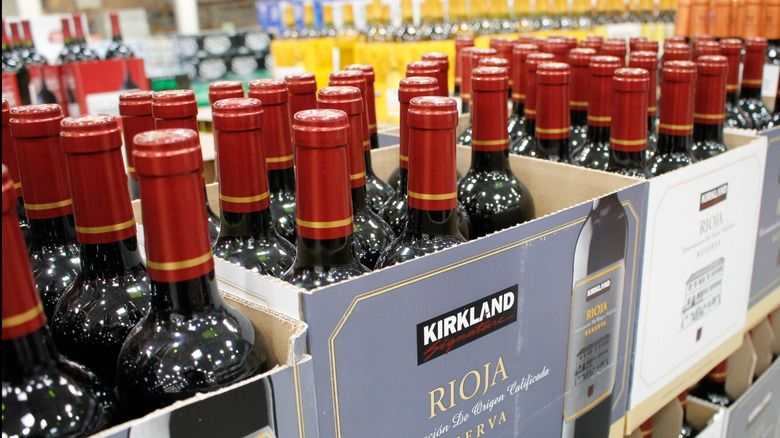 TonelsonProductions/Shutterstock
Holiday shopping can be stressful, not to mention expensive. Luckily, if you have a Costco membership, you can cross items off both your grocery shopping list and holiday gift list without breaking the bank, thanks to their reasonably priced wine aisle. Whether you're stocking up for a holiday party or planning on giving bottles of wine as gifts this year, the wholesale store offers a host of ways to score great prices on many different types of wine. 
While the chain's Kirkland brand wine is already fairly priced, the store also offers shoppers the chance to purchase quality bottles at up to 10 to 20% less than at other stores by offering regular markdowns and clearances as well as negotiating special prices with producers to give shoppers the best deal possible, according to The Daily Meal. And while Costco is already popular with its fans for its great deals on bulk items, one savvy shopper has a tip to help people save even more money on their boozy purchases this holiday season.
Some Costcos offer a discount if buying in bulk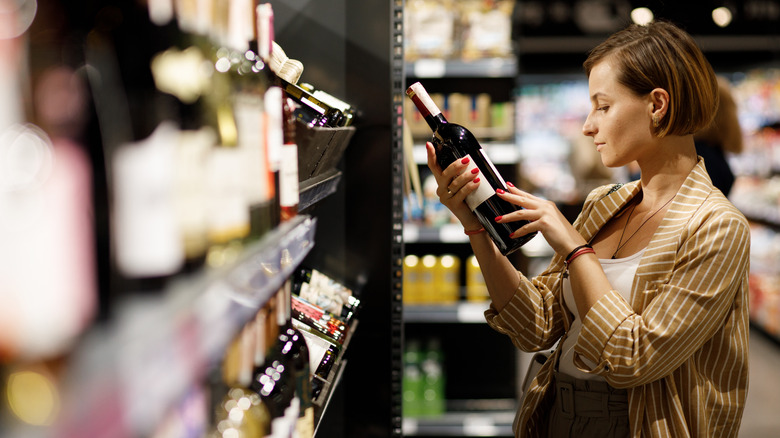 taras.chaban/Shutterstock
During a recent trip to their local warehouse, one Ohio-based shopper realized that they could get a discount on wine if they purchased six bottles, and they couldn't help but share the good news. "Buying 6 bottles of wine gives you a 10% discount," u/Beren told their fellow Costco fans on Reddit, adding "I picked 5 bottles of wine this week, and when I got to the register, the lady told me about this. I ran and got the 6th bottle so I could score the discount." 
But while some shoppers were excited to make use of this helpful hack during their next shopping trip, others warned that every Costco might not honor this discount. "It's definitely a local thing. My warehouse does not have case or bulk discounts on wine," one user replied. "I recently picked up 36 bottles for our wedding reception, didn't apply to us," commiserated u/Not_stats_driven. "It probably all depends on local alcohol laws. Every grocery store in my area, even Total Wine, does 10% off 6 or more bottles," mused another shopper. So while Costco might be a great place to save some money on your holiday shopping, it might be a good idea to check with your local Costco workers to see if this special wine discount is applicable in your area before you load up your cart.