These Are Andrew Zimmern's Favorite Places To Find Holiday Food Gifts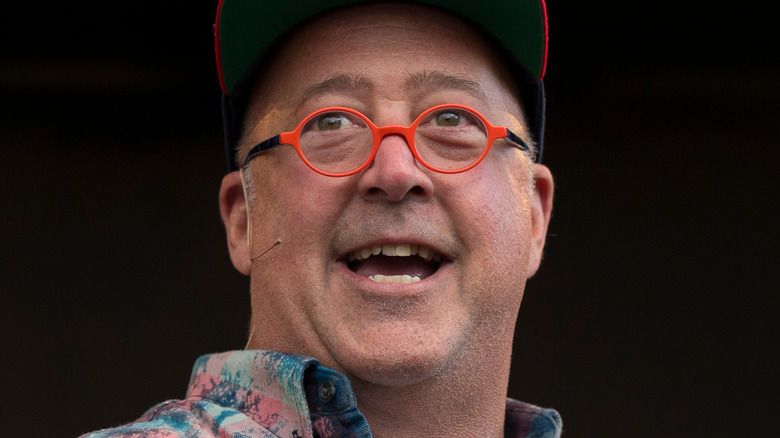 Sterling Munksgard/Shutterstock
Late this fall, celebrity chef Andrew Zimmern of "Bizarre Foods" fame launched his Substack newsletter, "Spilled Milk," where he discusses a variety of topics and weighs in on important controversies, such as whether KFC or Popeyes is the superior fast food chicken chain. Apparently, for Zimmern, this is a layered question. "I used to be a KFC guy, but the chicken and the sides at Popeyes are better in 2021. Even in airports," he explained in the first issue. Though we wouldn't turn down a three-piece from either chain, we love hearing the chef's take on poultry matters.
In his second issue, Zimmern gives us an inside look at his personal shopping Rolodex. The newsletter contains a list of food and wine purveyors he shops from regularly throughout the year, as well as for the holidays. So, if you're still scrambling to find the perfect gift for the gourmand on your list (even if that gourmand is you), Zimmern has you covered.
Zimmern knows where to buy Spanish ham, spice, and everything nice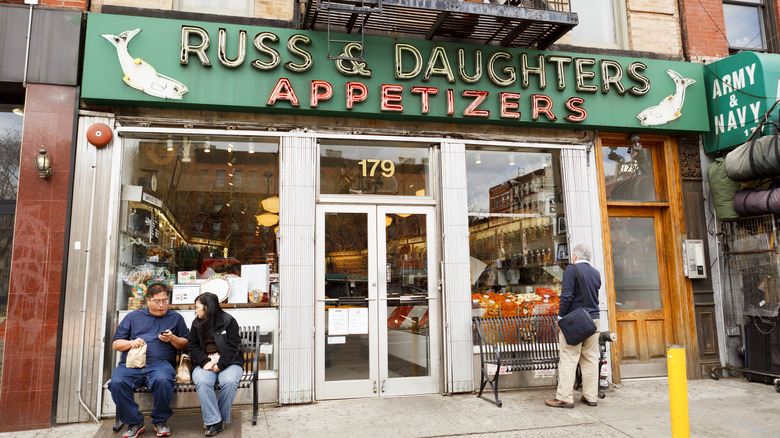 DW labs Incorporated/Shutterstock
First up on Andrew Zimmern's gift recommendations from "Spilled Milk" is, perhaps not surprisingly, one of his own products. "For a six pack of the best spice blend that are legitimate food adventures, try my seasonings," the chef writes. His Badia seasonings come in flavors like Moroccan Moon and Madras Curry and can be found at Walmart and Shoprite, per his website. While you can never have too much spice in your life, Zimmern also serves up some other sources for scoring the perfect food gift.
For wine, the chef recommends the Verve Wine site for its collections and advice. "Trust me on this," Zimmern writes, "I haven't had a drink in 30 years, and I need all the help in this category that I can get." For serveware, like bowls, he lists a site called Korin, and for smoked fish, he recommends New York City's Russ and Daughters, explaining that four generations of Zimmerns have shopped at the iconic shop.
For securing "Italian goodies," the TV star suggests Italian importer Gustiamo. The chef's pick here is the "large tins of NEW Quinta Luna olive oil that make great gifts." Finally, for Zimmern-approved Spanish ham and Argentine sausages, there's Tienda. If you're wondering what to get us this year, we would just like a spot on Zimmern's "nice" list.