Padma Lakshmi's Response To This Party Scenario Has Twitter Laughing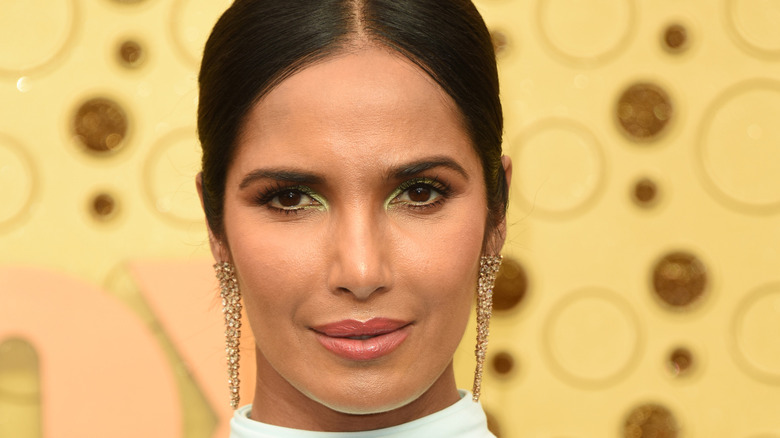 Kathy Hutchins/Shutterstock
Would you like to have Padma Lakshmi at your next holiday party? Her recent post on Twitter reveals exactly what type of guest she would be. The Twitter account for Bravo's "Top Chef," which she hosts, recently shared a picture captioned, "You hear a knock on the door and find these two waiting to join your holiday dinner. What do you do?" The image showed Lakshmi and Martha Stewart, side-by-side. 
In response to the thread, users wrote varying responses. However, most of them got at the idea that they would whip out the best of the best for the two celebrity chefs. One user wrote, "Serve my best wine and bust out the charcuterie. And pray to the gods my MIL doesn't overcook the turkey. Or I make a Prime Rib roast." Another said, "Open another bottle of wine and tell the teenagers they will be sitting on the floor for dinner – the new guests are getting their seats at the table."
Lakshmi wants something stronger than wine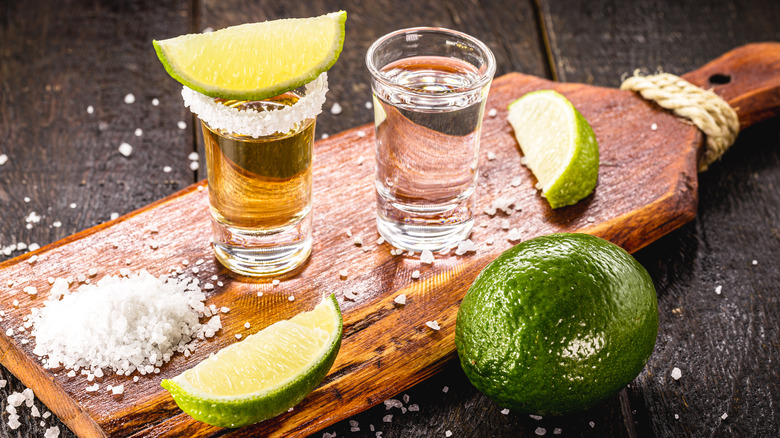 RHJPhtotoandilustration/Shutterstock
However, Lakshmi's Twitter response to the "Top Chef" post revealed that she wouldn't necessarily go for fancy wine at the hypothetical holiday dinner. Instead, she wrote, she'd prefer that you "pass the tequila," complete with a GIF of actress Sandra Oh saying, "shots, shots, shots" repeatedly. As one user replied to Lakshmi's tweet, "Tequila Padma is a must meet on the bucket list."
Lakshmi is actually a big fan of tequila; she told Town & Country that her go-to drink is Patrón silver on the rocks or Patrón reposado in a brandy snifter neat, depending on the weather. So now you know, if you have Padma Lakshmi at your next holiday party, be prepared with some good tequila. Oh, and also have a gingerbread house decorating kit available as a post-dinner event. According to PureWow, that is a holiday tradition that holds an extra special significance for the celebrity chef.