What It's Really Like To Bake A Cake For The Queen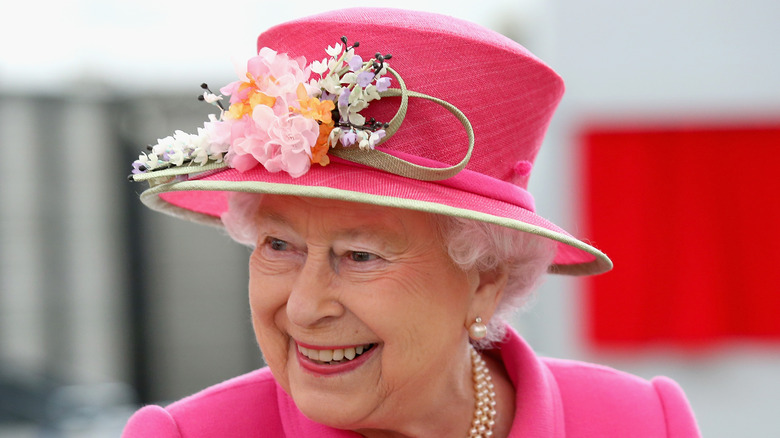 Chris Jackson/Getty Images
"I had nothing in place [...] the link in [my Instagram] bio said just to DM me. I didn't even have an email, let alone a website or anything like that," self-made baker Joe Moruzzi told Today of his overnight rise to fame. 
Moruzzi launched Pleesecakes in January 2017 out of his friend and business partner's flat. According to Bride Magazine UK, Moruzzi's business Instagram grew from 40 to 15,000 followers within the first week. By the end of opening day, he had already exceeded his order goal for the whole year. "I didn't know what was going on," Moruzzi recalled.
From there, business only got crazier ... that is, in the best way possible. Six months later, the cake baking duo received an order request from McVitie's, a popular England-based biscuit (aka cookie) company, on behalf of a "VIP customer." Little did they know, they were making a cake for her Majesty, the queen. "They called back when we were done for the day and said, 'It's the queen.' And we're like, 'The customer is THE QUEEN?!'" Moruzzi remembers that day like it was yesterday, sharing how they reopened the kitchen and stayed baking into the wee hours of the night to make sure the cakes (not one, but two cakes) were perfect. Less than 24 hours later, Moruzzi was sending vanilla and chocolate cakes to the palace. To sum up the experience, he said, "It was just kind of a blur [...] but it was good fun."
He had no professional baking experience.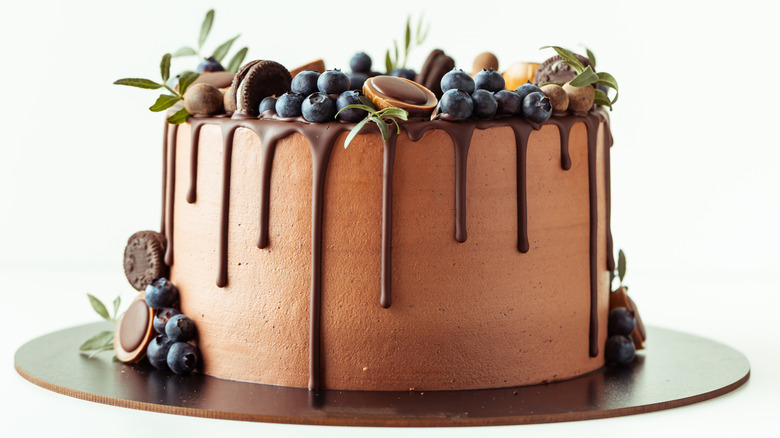 alexanderon/Shutterstock
Before opening Pleesecakes, Joe Moruzzi owned a painting and decorating company that outsourced painters to big building sites (per Today). Thus, he built his cheesecake business with zero professional baking experience or model, which is why he started out only offering no-bake cakes. 
While his fellow painters and site workers never turned down the offer to sample a new cheesecake creation of his, Moruzzi explains being known as the cake guy didn't always make him the cool kid on campus. "It's a bit of an odd thing to bring cake products to a building site [...] it wasn't super cool for a builder to be doing baking stuff then," he said before adding that now baking has become a more mainstream hobby for everyone. 
His creative eye for art and design lent him a huge hand during the cake decorating process, which he thinks helped set him apart from other baking competitors. Plus, no one else at the time was making nontraditional cheesecakes. Now, Moruzzi's clientele has expanded past the queen. Today, Pleesecakes offers creative, unordinary cheesecake designs for all events from weddings to corporate partnerships.