The Classic Lunchbox Sandwich You Probably Didn't Know McDonald's Served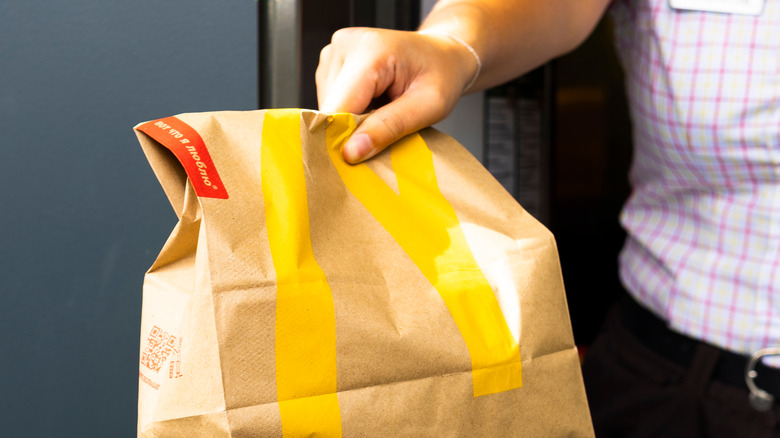 Gargantiopa/Shutterstock
McDonald's has come a long way since the fast food restaurant first debuted in San Bernardino, California in 1940. There are now more than 36,000 restaurants in over 100 countries and territories bearing the Golden Arches, according to the company's website. It is arguably one of the most easily identifiable brands in the world. 
At first, founders Richard and Maurice "Mac" McDonald kept the restaurant's menu simple. Many of the original items can still be found on the menu today, including hamburgers, cheeseburgers, French fries, beverages like Coke, root beer, and hot coffee, and chocolate, strawberry, or vanilla milkshakes (via Business Insider). 
Not only has the menu expanded over the years, but McDonald's also offers seasonal meals such as the McRib or the Shamrock Shake. It also has specialized dishes unique to the countries where stores are located, like the Roasted Soy Sauce Double Thick burger in Japan. But not every menu item stood the test of time, and many have been discontinued — including this American lunchtime staple. 
McDonald's used to serve PB&Js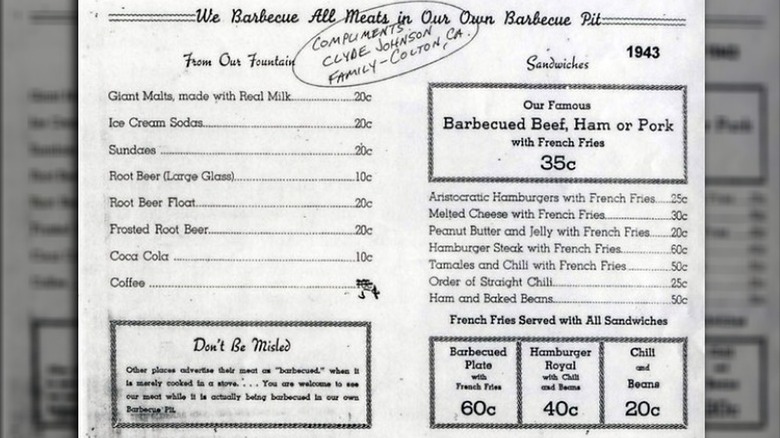 Brent Hofacker/Shutterstock
Though hamburgers and French fries were fan favorites, a 1943 McDonald's menu shows the restaurant used to serve what would now be considered unconventional fast food meals. 
One such item was a peanut butter and jelly sandwich served with French fries for 20 cents. The McDonald brothers reevaluated the restaurant's menu in 1948 and downsized after noticing that a majority of profits came from hamburgers (via Mental Floss). The two got rid of the PB&J sandwich, as well as other dishes such as chili, ham and baked beans, and a grilled cheese. In fact, the brothers only kept nine items on the menu. 
Other meals that got the boot over the years include the McPizza, McSpaghetti, and McHot Dog. One of the most controversial removals was the McD.L.T., a hamburger that was deconstructed and organized in a dual-clamshell Styrofoam container that kept the hot patty separate from the lettuce and tomato. The meal received a lot of backlash for not being environmentally friendly, and was discontinued after a few years.