What Rachael Ray's Favorite Sandwich Spot Has To Offer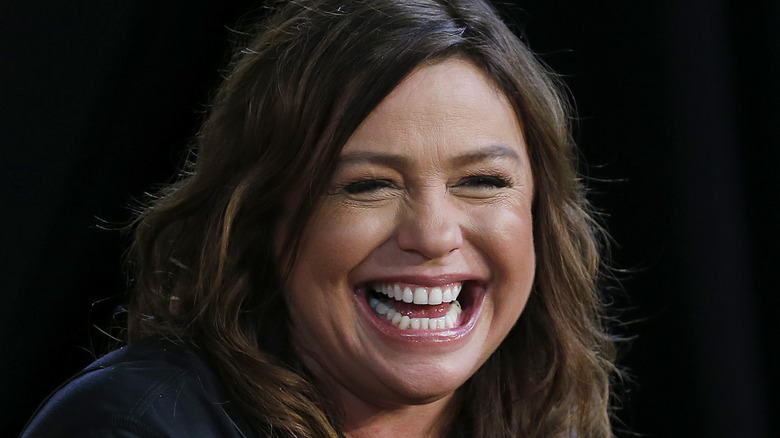 John Lamparski/Getty Images
Celebrity chef Rachael Ray is a huge foodie. According to the Rachael Ray Magazine, the chef reckons that her comfort food is pasta. A particularly special dish that is close to her heart is slow-cooked turkey made by her mom for Thanksgiving. And yes, the chef is as human as the rest of us, and likes indulging in dishes like pizza and chips. She just tries to not go overboard and enjoy everything in moderation.
The chef has a huge list of eateries that she loves to dine at (via The Rachael Ray Show.) Her favorite sandwich place is a New-York based eatery called Sadelle's. A description on the brand's site reads: "Serving the best bagels in New York City, Sadelle's offers quintessential classics like sliced-to-order salmon and sturgeon, chopped salads, and other New York classics in an updated, fun yet refined fashion." Sounds tempting, doesn't it? Unsurprisingly, Rachael Ray actually has really good taste.
It's a popular restaurant
According to the Gastronomy blog, Sadelle's is a Jewish eatery that is so popular among its customers, it takes a while (and requires quite a bit of patience) to get a table. The restaurant is particularly known for its bagels, and gets highly recommended for the quality of its dishes.
If you're a lover of sandwiches, you won't be disappointed. Per its menu, you can choose from a wide range of sandwiches such as the Tuna Melt, Grilled Cheese, Fried Chicken, Grilled Chicken, Double Cheeseburger, Avocado Toast, and more. You can also get yourself some omelettes, salads, and appetizers such as pigs in a blanket, latkes, asparagus, and more. 
The reviews are mostly positive. An Instagram user tried a grilled cheese bagel, a bacon, onion & cheese omelette, and a Bloody Mary at Sadelle's. They wrote that they basically enjoyed everything they tried at the restaurant. Promising, eh? Sadelle's has solid backing, by the way. It's part of the Major Food Group, which is responsible for several other brands such as The Lobster Club, Dirty French, Santina, and Parm.