This Spontaneous Decision Led To The Creation Of Jet's Pizza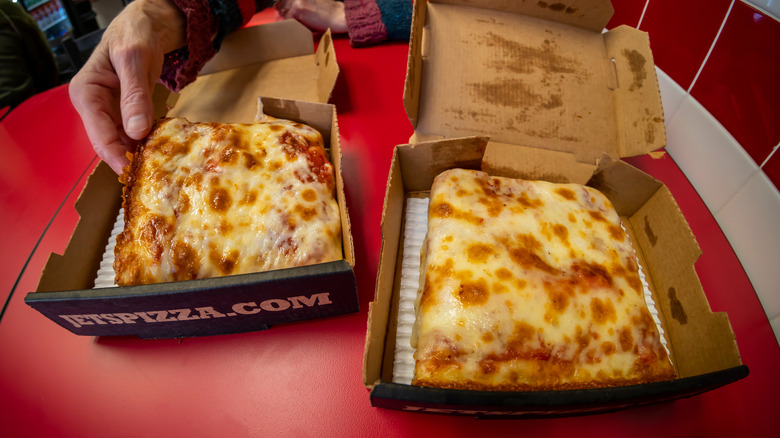 rblfmr/Shutterstock
It's hard to imagine Detroit-style pizza and not immediately think of the popular brand, Jet's Pizza. Known for its deep-dish options, Jet's website informs customers that it uses handmade dough and high-quality ingredients to bring its visitors the best pizza experience possible.
Although Jet's started as a pizza joint, it has grown to include plenty of other menu options. These days, Jet's offers "sidekicks" such as bacon and jalapeño bread, as well as boneless wings. Plus, the brand has expanded its offerings to sandwiches, including the Italian classic and the ham and cheese deli boat. A Reddit thread about Jet's Pizza menu items had customers revealing plenty of favorite pizza options, including the BBQ chicken pizza and the meat lovers' option (with the Turbo Crust, of course).
Of course, it all had to start somewhere. And though every chain has a story, the rise of Jet's Pizza is particularly interesting.
The Jet's Pizza founder was planning to buy a house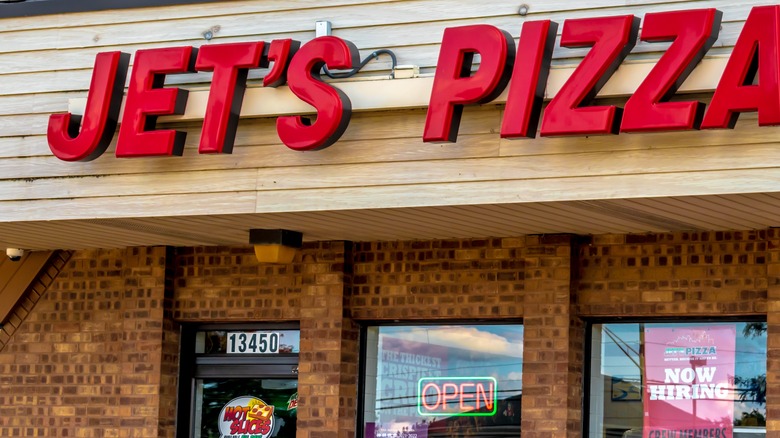 Bruce VanLoon/Shutterstock
Jet's Pizza might never have happened if it hadn't been for a spontaneous decision by the chain's founder, Eugene Jetts, in 1978. He was actually on his way to purchase a home when he had a better idea: Why not open a pizza joint? According to the Jet's website, Eugene Jetts opted to sign a lease for a pizza place rather than put money down on a home, and he and his brother, John, made the plunge into what would be the start of a national pizza chain.
The brother's business venture has since transformed into a massive pizza chain, and Entrepreneur reports that the company has been franchising since 1990. There are currently more than 380 locations across 19 states in operation. However, the brothers' home state of Michigan boasts more locations than anywhere else.
Eugene Jetts died from cancer in 2014 when he was 60 years old. Still, Jet's Pizza has continued to thrive since his passing. The company had gross sales of $374 million back in 2017, per Restaurant Business.