This Was The Most Popular McDonald's Order Of 2021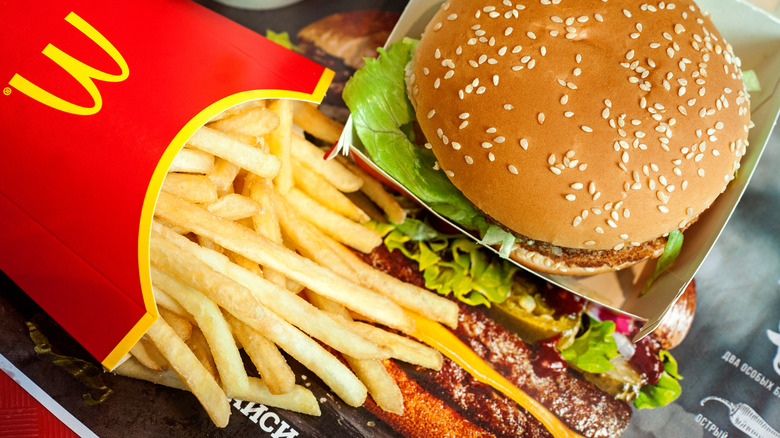 8th.creator/Shutterstock
As a fast food company with an established presence in different parts of the world, McDonald's has managed to make an impression among its fans who continue to cheer for its popular menu items. According to Reader's Digest, some of the most successful dishes at McDonald's that have appealed to customers in the past include the McGriddles breakfast sandwich, the Double Cheeseburger, the Egg McMuffin, the Happy Meal, and the Big Mac. What's worth noting is that certain items have become strongly associated with the brand such as the Happy Meal, a menu item that was launched in the United States in 1979 and is sold with a toy and food options such as a burger, potato fries, and a beverage (via Insider). 
As highlighted by a recent report from Food Sided, there was one menu item at McDonald's that was really popular among customers in 2021 and stood out among the rest. This item was linked to the brand's Rewards program and was reportedly the most "redeemed" option at the restaurant.
The item was also frequently ordered with other options, including the Happy Meal and the McChicken burger.
McDonald's fries remain a hot favorite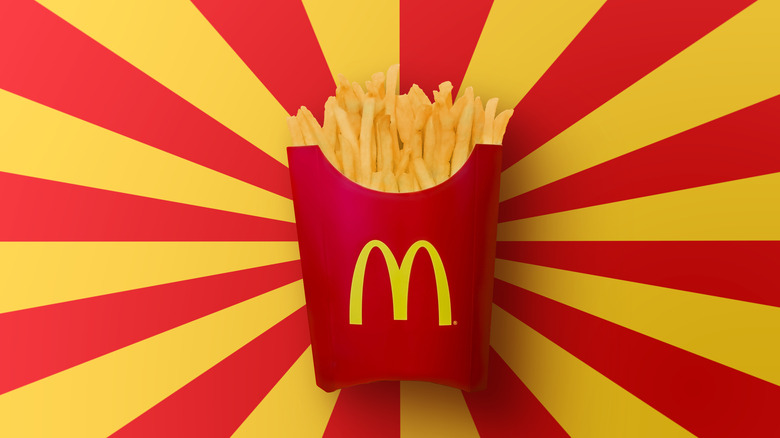 Nixx Photography/Shutterstock
Per Food Sided, McDonald's offered insights on some of its most loved items from 2021 in the MyMcDonald's FANnual Report and revealed that the brand's World Famous Fries were often preferred by its customers. The numbers don't lie: More than 2.4 million orders of French fries were placed at the restaurant. Here's some perspective: The number is comparable to a whopping 360 tons of fries that weigh three times as much as the Cloud Gate sculpture in Millennium Park in Chicago.
McDonald's French fries have been the preferred menu item at the restaurant for many years and often receive love from customers, per Eat This, Not That's Steven John, who notes that they've received praise for doing well in numerous taste tests. And what makes a French fry from McDonald's so special? Taste of Home reveals that it's a combination of different factors, such as the fact that it has a distinctive aroma, a mixture of addictive ingredients, including salt, fat, and sugar, coupled with a satisfying crunch that may be associated with a "secret ingredient" that makes the fries taste better.