The Former CEO Of Dunkin's New Job Has Nothing To Do With Donuts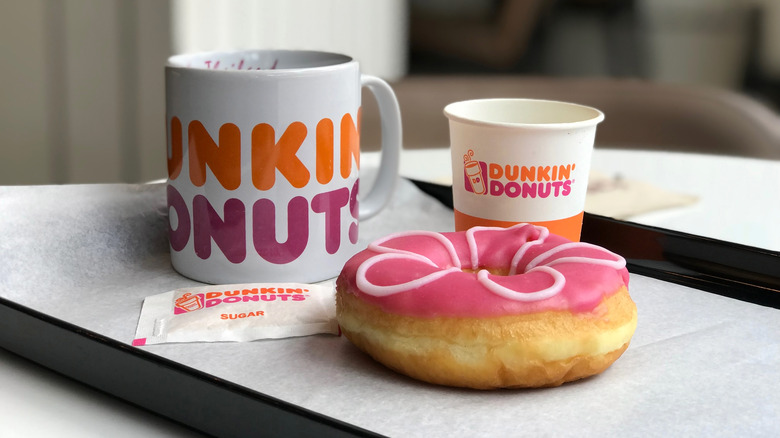 pancha.me/Shutterstock
In Dunkin' Donuts history, the role of CEO has been pivotal to the brand's growth. Founder William Rosenberg ran the company when it was started in 1950, but by 1963 his son, Robert Rosenberg, was appointed CEO (via WBUR). Rosenberg spent 35 years in the position until he retired back in 1998. In that time, Dunkin' grew from a small donut and coffee shop to a household name and the business expanded to $2.6 billion in sales under his guidance.
Serving as the CEO of Dunkin' is certainly a tall order, but Dave Hoffmann was up to the challenge when he left his previous job as President, High Growth Markets at McDonald's and was appointed the company's new CEO in 2018, as announced in a press release. The role was a natural evolution of Hoffmann's career, who told The Street, "I grew up in the restaurants. That has been my whole life. It was burgers and fries at 16 and it's donuts at 50." However, Hoffmann's time in charge of the company was ultimately short-lived: A major business decision in 2020 caused Hoffmann's role to be removed (via Franchise Times). 
Although Hoffmann had been successful in the restaurant industry, he ended up trading in his coffee cup for something new. Considering his lifelong career in the food industry, his new job was a bit unexpected.
Hoffmann left Dunkin' for the car wash industry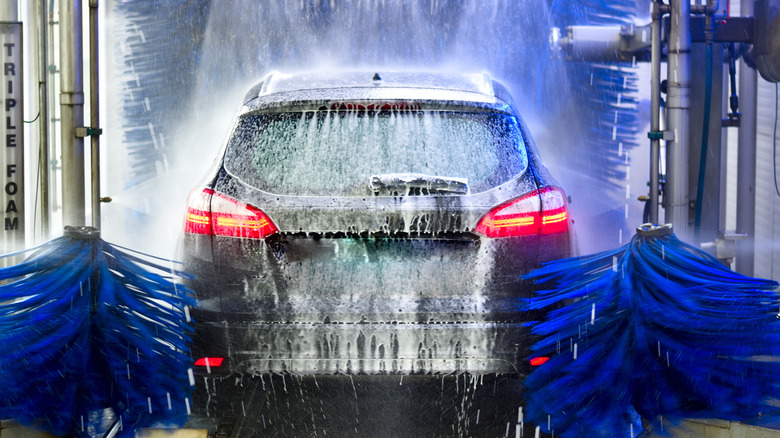 PixPartout/Shutterstock
Hoffmann had made his career in the food industry, but he recently traded that life in for a totally new business venture. The shift started in December 2020 when Dunkin' went through a major transition and the company was acquired by Inspire Brands, which owns other restaurant chains like Arby's (via Franchise Times). After the deal went through, Hoffmann was no longer CEO but did remain an officer at the company at that time. 
When it was time to take the next steps in his career, Hoffmann removed himself from the food industry completely and took a new job in the car wash industry. According to Yahoo, Hoffmann was appointed CEO of Mammoth Holdings, one of the country's largest car was brands with roughly 63 locations nationwide, in September 2021. He took the position because he believes the demand for car washes is growing rapidly and that Mammoth Holdings is in a good position to expand.
"For me personally, it's an industry that I believe is primed for disruption," Hoffmann said, per Yahoo. It looks like Hoffmann has no regrets about leaving the donut industry behind.