The Massive Amount Of Tea Padma Lakshmi Drinks Every Day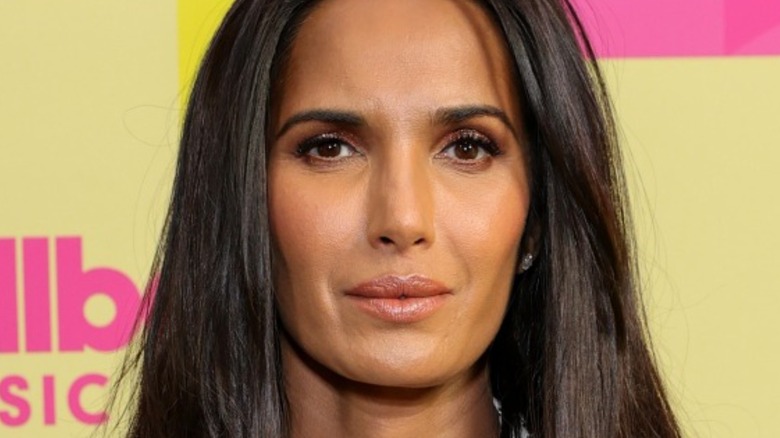 Rich Fury/Getty
In an interview with Harper's BAZAAR, "Top Chef" host Padma Lakshmi revealed the approximate amount of tea she drinks on a daily basis. Spoiler alert: It's over the 11.5 cups of water most women are recommended to drink per day (via Mayo Clinic).
Lakshmi is constantly on the move between being a mom and filming for her show, and drinking tea is an important part of her routine. The celebrity chef has made it known how particular and passionate she is about her tea. Her interview with Harper's BAZAAR shows how critical it is for her to have tea throughout the day. She has also told The Kitchn that she considers drinking tea to be a form of self-care, especially during a quiet moment on a busy day.
She even included teas in her product line Padma's Easy Exotics, according to her website. Clearly, tea is an important part of Lakshmi's life, but you may still be surprised by the heaping amount she enjoys on a typical day.
Padma Lakshmi drinks a lot of tea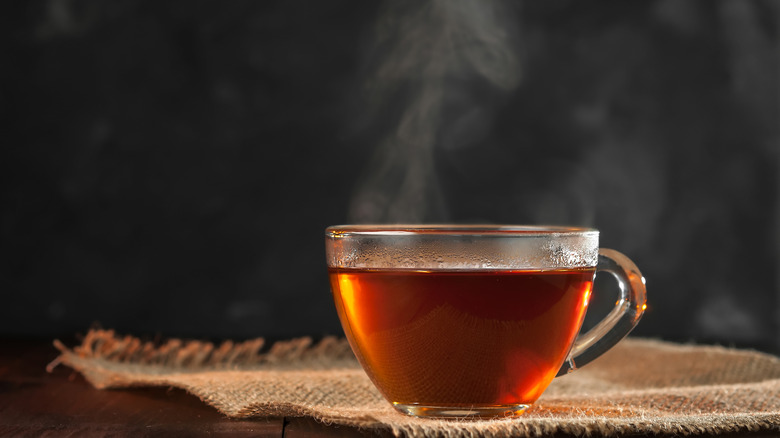 OlegKovalevichh/Shutterstock
In the video of her interview with Harper's Bazaar, Padma Lakshmi talks through what she eats, and how much tea she drinks, during a normal day in her life. Her morning usually starts off with a cup of masala chai combined with whole milk and honey. She then drinks a second cup of tea when she eats her first breakfast, which is typically some fruit with yogurt, avocado toast with cheese, or cottage cheese.
She then has the second part of her breakfast, which is also accompanied by a cup of tea. Moving into the workday, Lakshmi will enjoy another cup of tea as she is getting ready to film "Top Chef," and then another when she arrives on set. At this point, she's on her fifth cup. After sampling contestants' dishes, Lakshmi will create a fiber-packed concoction made up of green tea, cranberry juice, Vitamin C, and fiber powder. She then will interview contestants over either tea and biscuits, chips and salsa, or shots of tequila. Lakshmi stated that she will enjoy a cup of tea for every contestant she speaks with.
Once the workday is over, the TV host will drink tea upon arriving home, as well as before and after dinner. At the end of her day, this puts Lakshmi's final tea count at about 12 cups per day. Pinkies up!