The One Kitchen Gadget That The Pioneer Woman Thinks You Should Be Using - Exclusive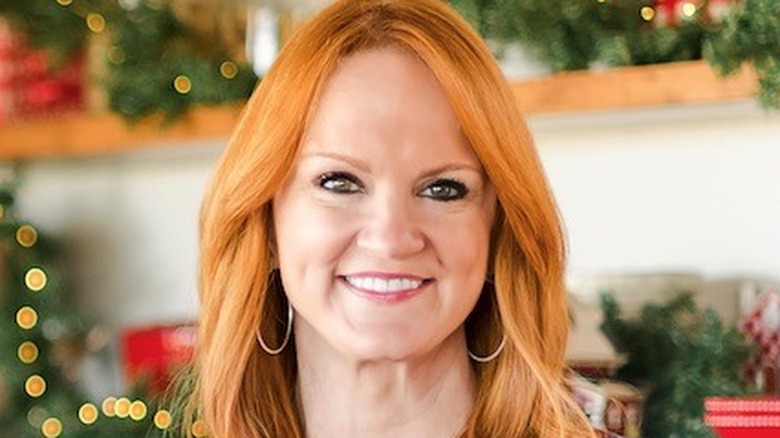 The Pioneer Woman
Ree Drummond has made a name for herself (that name being The Pioneer Woman, of course) thanks to her cooking prowess. On TV, in cookbooks, on her website, and in her branded lines of cooking, kitchen, and home goods, her life is food-centric, and she wouldn't have it any other way. "My life is really in the kitchen most of the time," she said during a recent Mashed interview. "I hope it shows that I have so much passion for what I do, cooking, having my cooking shows, writing cookbooks. I still, I guess 12 years after my first cookbook, I still love the whole process and hearing from people who are making [my] recipes ... I think when I stop having fun and feeling passionate about it, I probably should pack it up because the passion I feel is sort of my fuel."
Given that passion for all things food-related, its no surprise that Drummond has strong feelings about a few kitchen tools and gadgets. Asked about her favorites, like any good chef, she said, "I can't emphasize enough the importance of having great knives."
The Pioneer Woman has also lately been taken with one little appliance in particular.
Air fryer 101: what you need to know about air fryers
"I'm obsessed with my air fryer," she said. "I was a little late to the air fryer world and I sometimes resist new appliances, new gadgets, but once I got it, and once I started really understanding what you can do with an air fryer, I really am obsessed. And around the holidays, it's great, because you can get a package of puff pastry and cut it into squares and fill it with Brie and cranberry sauce, fold them up, and then just put them in the air fryer for four minutes and they turn into this beautiful little parcel that's just great for appetizers. I'm having fun with that."
If you're unfamiliar, an air fryer is an electric convection oven. Convection ovens, as you likely know, circulate hot air throughout their cooking chambers using a fan, and this movement of the heat ensures faster and more even cooking of foods. Air fryers use electric heating elements and have relatively small cooking areas as compared to a standard oven — many air fryers can cook an entire chicken or a whole pizza, which makes them highly efficient.
If you're a bit late to the air fryer game, as Ree Drummond said she was, don't feel like you missed out by too much. The air fryers you see today have only been around for a little more than a decade, and the first air fryer was released by the Phillips company in 2010.
Looking for a bit more convincing that an air fryer is right for you? Ree Drummond has come to love these gadgets so much that she included one in her recent line of kitchen and home goods developed for sale by Walmart.
Check out the entire Pioneer Woman Holiday Collection at Walmart and follow Ree Drummond at The Pioneer Woman.