The Real Reason Costco Return Lines Are So Long, According To Reddit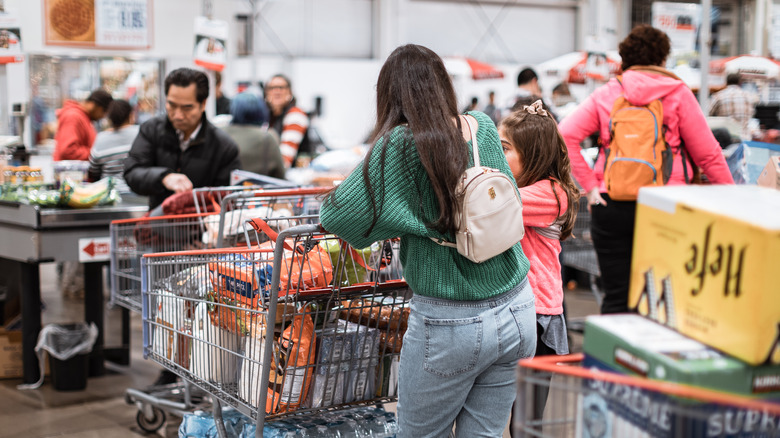 Artyooran/Shutterstock
Costco has a pretty generous attitude as far as accepting returns from customers is concerned. According to the official Costco website, it's possible to return many products bought at the store by visiting a Costco warehouse or filing a request on their online form. A statement on the site reads: "We guarantee your satisfaction on every product we sell, and will refund your purchase price." 
There are some exceptions to this statement, though, including "products with a limited useful life expectancy, such as tires and batteries [that] may be sold with a product-specific limited warranty." Still, the store tries to accommodate most returns. Moreover, customers can even ask for their money back if they're not happy with their Costco membership. 
That being said, returning items at Costco isn't really a piece of cake, and actually requires a lot of patience. A Redditor recently posed a long thread about why it takes so long to return items at the store.
Many people try to take advantage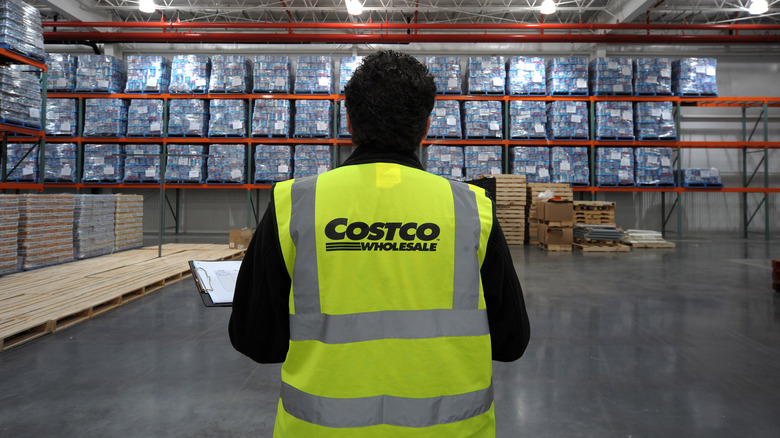 Bloomberg/Getty Images
While it's tough to verify their background, a Redditor who claimed to be a former Costco staff member had a lot to say about the store's return policy. They wrote about why it takes so much time to get through the process and offered more insights on what happens behind the scenes. 
The ex-Costco employee stated that there are shoppers who are "abusing the system" each day without any regrets, something that is really difficult to overcome and makes the entire process a lot more complicated than it needs to be. They wrote, "That lady who buys and returns vacuums every 6 months for her cleaning business is back. She doesn't even wipe them off ... you ask a manager to come down, because you feel like this is clearly violating the return policy." More often than not, managers tend to order employees to listen to the customer instead of arguing, adding that "Costco gets credit back for a lot of the items [that are returned]."
Another Reddit user said that it's those who try to take advantage of the system that are responsible for the delays and long queues. They wrote, "... A return or price adjustment usually takes no longer than 2 minutes if nobody is trying to abuse the system and has their receipt."