This TikTok Hack Could Get You A Starbucks Drink For Less Than $1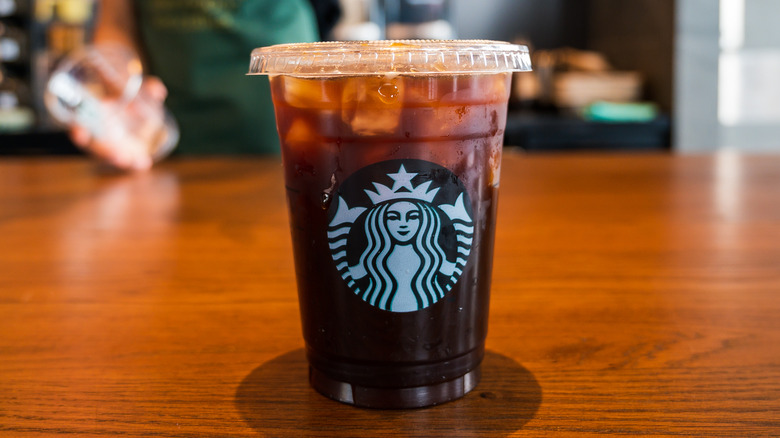 iMoStudio/Shutterstock
People might look for bargains at Starbucks since the cheapest coffee drink on the menu is a tall freshly brewed coffee at $1.85 plus tax, per Fast Food Menu Prices. For many patrons who prefer more flavorful or sweeter options, the average bill can add up in a hurry. Enter TikToker Shay P, who is an employee of the coffee chain who often posts Starbucks hacks to their account. In one TikTok video offers a new option that will only cost you 60 cents.
If you're looking for something caffeinated, though, don't get your hopes up. The drink in question is nothing more than water and peach juice. In the TikTok, Shay's directions are written over the video, instructing, "Ask for a venti water with peach juice." They pour ice into the concoction, proclaiming, "So cheap and so good."
Whether or not it'll actually ring up for the 60-cent price, however, is a different story.
The 60-cent Starbucks drink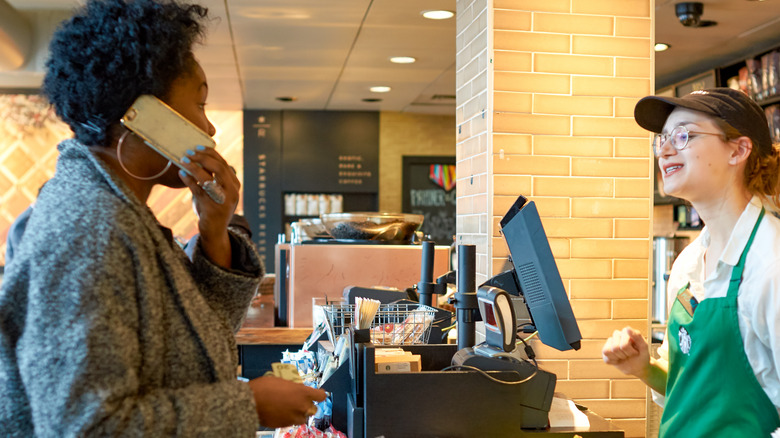 Sorbis/Shutterstock
Some people reported success with this budget-friendly beverage after watching the TikTok video. One TikToker said, "I got it and it was 86 cents ITS SO GOODDD." Shay replied, "Yesss girl." Another user claimed they were able to beat the 60-cent price with a different concoction and shared, "5 pumps of raspberry syrup in a Venti water for $.50, trust me."
However, many commenters were quick to point out that not all Starbucks locations have the same policies. What might be the case at the location where Shay P. works, which some viewers said looked to be inside of a Kroger grocery store, might not be the same at other Starbucks shops. "I think it depends who you talk to at Starbucks. Unfortunately, I had been told it's a custom tea," commented one Starbucks fan. Others claimed to be charged much higher prices.
One thing's for sure: With more than 336,000 likes and millions of views, there are definitely going to be some Starbucks customers trying to order the drink. Baristas of the world, get ready. Shay's fans are coming for you!