Dole Just Recalled Its Packaged Salads Over Listeria Concerns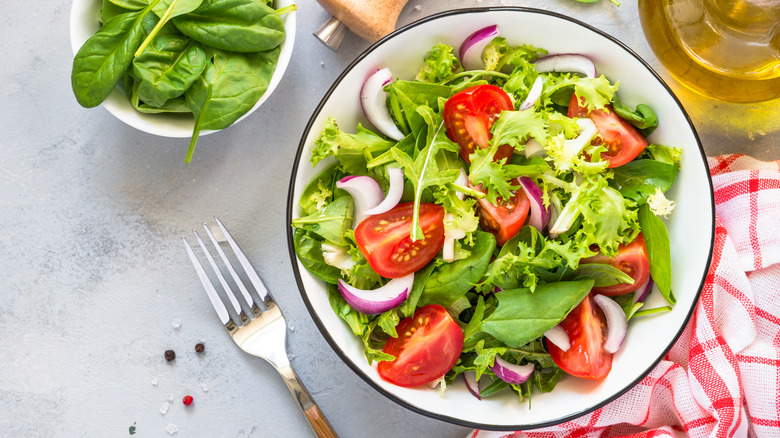 nadianb/Shutterstock
The all-consuming spectacle of Christmas overshadowed an important recall notice. On December 22, Dole Fresh Vegetables shared an announcement with the FDA for a mass recall due to an outbreak of listeria, an organism that can fatally infect children, the elderly, and others who are immunocompromised.
The recall is for all food prepared in the Bessemer City Facility, which serves Alabama, Connecticut, Florida, Georgia, Kentucky, Louisiana, Massachusetts, Maryland, Michigan, Mississippi, North Carolina, New York, Ohio, Pennsylvania, South Carolina, Tennessee, and Virginia. The list is massive, including foods sold with Simple Nature, Lidl, and Kroger. If you have bought packaged produce with a product lot code beginning with a "Y" or an "N" and a best buy date between November 31, 2021 and January 8, 2022, you should discard your item.
Dole's Yuma, Arizona facility also issued a recall for products sold in the above states, as well as Arizona, Indiana, Illinois, Iowa, Minnesota, North Dakota, Texas, and Wisconsin. However, the potentially contaminated products from that facility only include the 8 ounce bags of shredded lettuce from Kroger, Marketside, and Dole.
What's with all the listeria?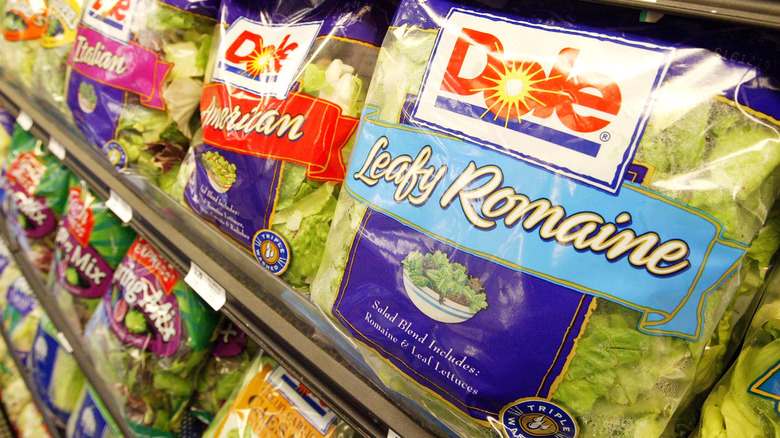 Justin Sullivan/Getty Images
Lately, it feels as if recalls are occurring with growing regularity. However, this may simply be due to an increased awareness of the disease that has resulted in greater technology amid the coronavirus pandemic. "The CDC and FDA have had a major initiative focused on listeriosis using advanced outbreak detection tools [like the GenomeTrakr]... This has resulted in detecting more outbreaks of listeriosis that would likely have been unrecognized if these advanced methods were not used," Michael Doyle, regents professor of food microbiology at the University of Georgia's Center for Food Safety, told Food & Wine.
CNN offers the increase in our checks as well, but they also note that before the coronavirus pandemic hit us, another tragic event brought the need for widespread food safety to light. Namely, the E. coli that spread from a Jack in the Box, killed four children, and permanently damaged 178 others.