This Phrase Got Arby's Into Legal Trouble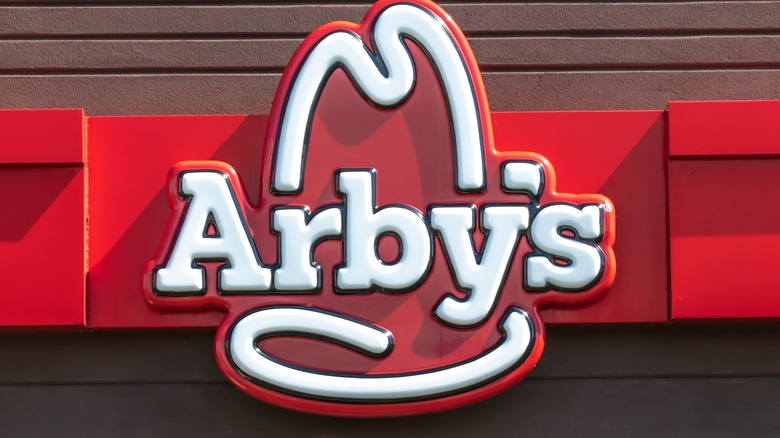 Bruce VanLoon/Shutterstock
Arby's, a fast-food chain known for its abundant meat-focused sandwiches, hasn't been able to escape legal trouble. Like many fast-food companies, they've had their share of controversies and conflicts. Some may say that just comes with the territory of doing business. After all, you can't please everyone all the time. When it comes to legal matters, most companies want to take care of things before it gets out of hand and is all over the media.
For Arby's, it wasn't a case of customers being upset or suing the chain because a customer got burned by their hot coffee. The culprit was three simple words that they used for the launch of new sandwiches. You wouldn't think that a few words could cause a lawsuit, but in the business world, slogans are gold, and what customers often remember. And as it turns out, a small, specialty condiment-focused shop based in Louisville, Kentucky had these words trademarked and decided to go after the big fish.
Three words caused Arby's to rethink their marketing strategy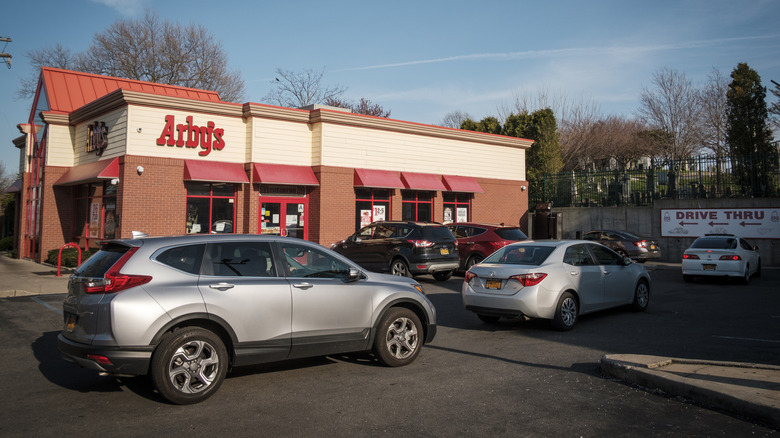 Bloomberg/Getty Images
"Eat Your Bourbon" were the three words that caused Arby's to rethink its marketing plans for its bourbon-centric sandwiches, including Bourbon Bacon and Steak, Bourbon brisket and Bourbon turkey in 2016, per Insider.
Matt Jamie, store owner of Bourbon Barrel Foods, filed the lawsuit claiming that the slogan was confusing to customers, according to WDRB. Jamie mentioned that he has had to file more lawsuits as bourbon has become more popular over the years. He trademarked the slogan in 2012 for his shop that sells various products, including bourbon-smoked sea salt, bourbon smoked chili and coffee rub, and bourbon infused barbecue sauce, per Bourbon Barrel Foods. 
Arby's used the catchy words in a email newsletter blast to customers and on its website with the launch of the sandwiches, per Eater. Arby's was quick to respond in a polite and cautious manner by retracting the slogan from its website within a day of receiving the cease and desist letter. Arby's legal department knows a thing or two when it comes to business affairs and avoiding big payouts for overstepping in legal affairs. 
Arby's quickly came up with another slogan, which isn't as creative but is better than being in deep bourbon for stealing someone else's trademarked slogan. Its new catch-phrase for their bourbon centric sandwiches: "We Paired Bourbon With Meats. And Buns."