The Iconic Restaurant Gordon Ramsay Has Never Been To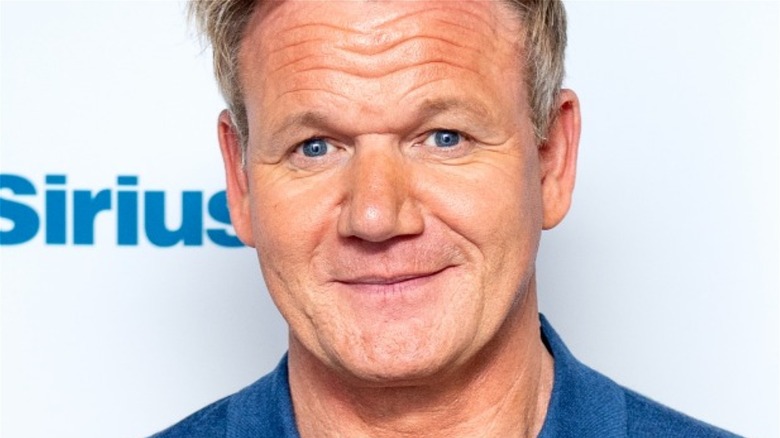 Roy Rochlin/Getty
Gordon Ramsay has some very discerning opinions when it comes to food. According to People, the chef believes that no one should put pineapple on pizza and, according to Refinery29, he absolutely avoids any meals served on airplanes. He also believes that chefs use way too much truffle oil, serve Wagyu beef too often, and disagrees with fine dining establishments serving food in the form of foam (via Popsugar). With such particular tastes, Ramsay won't visit any old restaurant and revealed one chain hugely popular across the UK that he refuses to visit.
"Tilly, our youngest daughter, is obsessed with Nando's," Gordon Ramsay said during a recent appearance on Hot Ones. "Truthfully, between you and I, the kids have been, I have never been to a f-cking Nando's — ever." According to the restaurant's website, this chicken chain started out in Rosettenville, South Africa and began serving up Peri-Peri chicken back in 1987. By 1992, the restaurant made it to the UK and eventually ended up taking the country by storm, per Nando's.
Gordon Ramsay does enjoy fast food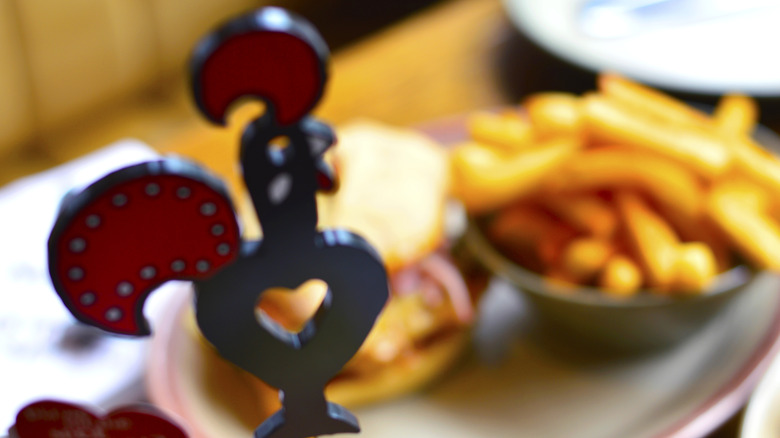 Min Jing/Shutterstock
When Ramsay appeared on Hot Ones, the chef didn't elaborate on why he refuses to visit Nando's. But the distaste doesn't stem from the personality's opinion on fast food. After all, Ramsay loves In-N-Out (via Taste of Home). Gordon Ramsay Recipes also notes that the chef has a particular recipe for Peri Peri Spatchcock Chicken, meaning he doesn't necessarily feel adverse to the type of chicken served up at Nando's.
Fans can merely speculate as to why Ramsay avoids this South African chain that has taken England by storm. If you find yourself in the UK, you might see the chef's family frequenting this chicken establishment, but don't expect to find Ramsay anywhere near the eatery. The chef may one day have a change of heart, but in the meantime, you can add Nando's to the master list of food paradigms Ramsay won't associate with.