Marvel Fans Need To Know About This Black Panther Cookbook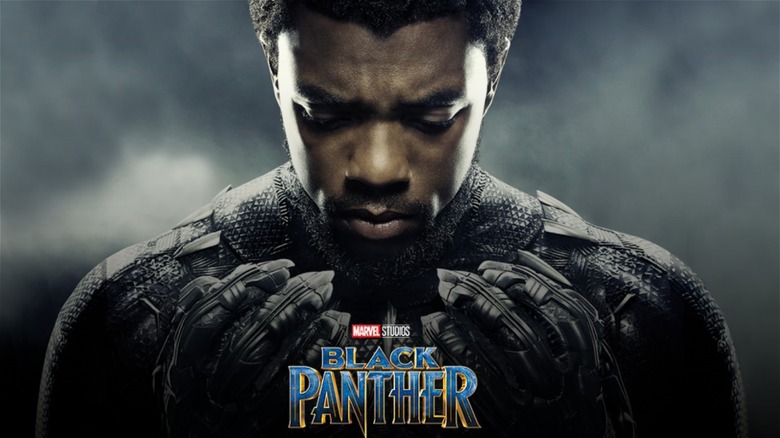 Disney
For those who are shivering with anticipation for the release of "Black Panther: Wakanda Forever," a new cookbook titled "Marvel's Black Panther: The Official Wakanda Cookbook" is currently set to be published in April 2022. As detailed on the Simon & Schuster website, the book consists of over 70 recipes. The gamut of meals includes Glazed Road Runner Wings and oxtail with dumplings as well as various beverages and desserts. Apparently, fans can also feast their eyes on "full-color photography recalling the amazing visual splendor of Wakanda." You can currently preorder the book for $29.99, though retailers may charge different prices.
As the point of the cookbook is to create a believable cuisine for Wakanda, the creative process that went into it extended further than simply assembling a mix of African recipes willy-nilly. Nyanyika Banda, the author of "The Official Wakanda Cookbook," told The New York Times "There is this need for people coming up with these recipes to know what they are talking about." The justifications for including the foods are partly based on the comics.
For instance, one of the recipes is for a Malawian seafood fish dish called chambo due to how Wakanda's location has been described in the comics. Similarly, when Banda had to explain how certain recipes that were born from Africa's colonized history entered isolated Wakanda, they turned to the fact that Wakanda had begun to interact with the rest of the world.
More about the author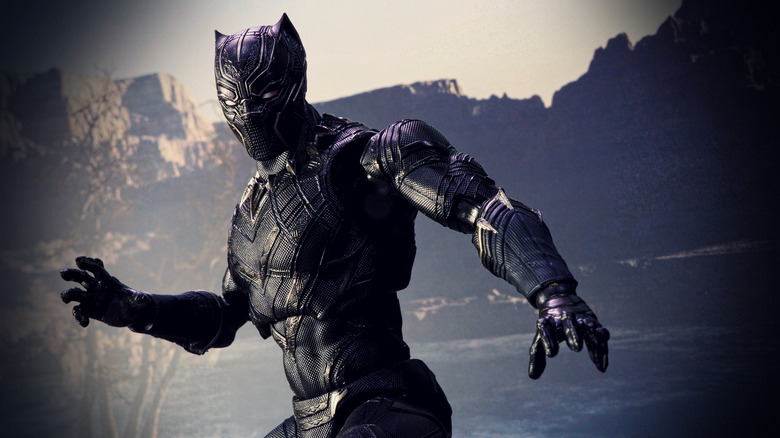 Krikkiat/Shutterstock
To be the author for the official cookbook for an intellectual property as massive and beloved as "Black Panther," one should have the right mindset and skillset. And it seems Nyanyika Banda does. In the prelude to a recipe for Malawian chicken curry with nsima on Food52, Banda describes growing up in New England and eating meals prepared by his father, who hailed from Malawi. While he only had two recipes under his belt, every time Banda's father cooked, the night was consumed by reminiscences of his childhood. "My father had his curry and nsima, and with it, the connection to his childhood," Banda writes. "It seemed like every time my father made curry, he was transported back home."
Banda's background became the basis for a career as a chef, restaurateur, and food writer. After working with ​​WD-50, Empéllon Taqueria, and Mission Chinese she attempted to open Martha's Daughter in Duluth and won Twin Cities' Eater award for the new restaurant most worth driving out to in 2018. She served comforting foods like noodles and chicken tacos. However, as Eater Twin Cities reported in 2019, the struggle to get various licenses proved too much. Martha's Daughter the restaurant closed. However, it appears clients can still enjoy Banda's food through a roving catering service, per Martha's Daughter. Nothing is forever, though maybe Wakanda will be.