Twitter Is Furious About This Burger King Anti-Vaxxer Protest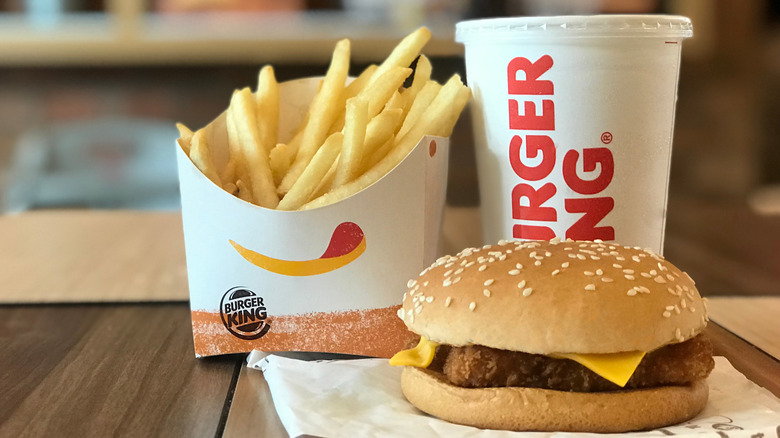 pancha.me/Shutterstock
On the evening of December 27, a group of unmasked people entered a Burger King to protest New York City's rule requiring proof of vaccination. Videos of arrests surfaced on Twitter and earlier today, a thread of videos documenting the initial shouting, the call for police, and eventual arrests and dispersion of protestors was posted. Twitter did what Twitter does, meaning it was furious and sarcastic in equal measure.
"'I was following orders' will not be a defense when this all shakes out," John Rich, the country music star best known for being in the duo Big & Rich, commented on a video of a police officer cuffing a person who refused to leave the premises. Seeing the same video, another Twitter user asked, "Are we witnessing the very early stages of a civil disobedience movement?" On the other side, Laura Bassett, the editor-in-chief of Jezebel, conceded "Fine, they can have Burger King."
A part of the protest that drew a mix of confusion and derision was a video in which one protestor claimed that Burger King was a public company because if it was private, it would serve food by appointment. "These are the same people pretending to be experts on the vaccine," the commenter claimed.
Protesters have been opposing vaccine mandates at NYC restaurants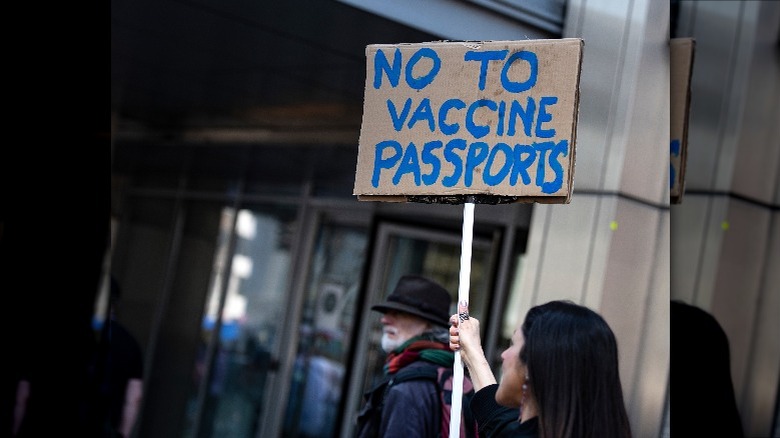 Loredana Sangiuliano/Shutterstock
The protest at Burger King marks the second demonstration made this month against New York City's vaccine mandate and the casual dining restaurants that uphold it. On December 17, Fox News reported that a similarly styled protest occurred in a Cheesecake Factory. It resulted in the arrest of Mitchell Bosch, a veteran of Iraq and Afghanistan. Evidently, he enjoys being arrested as his name is also included among the arrestees in the New York Post's coverage of the Burger King Protest. Or maybe the veteran wants to make a point. "In New York City, they use the employees at these restaurants to be the police, which is not in their job description, in enforcing these mandates that in our view are unconstitutional and unpatriotic," Bosch told Fox News.
However, New York City has doubled down on its mandates. As CBS reported yesterday, all private-sector businesses must ban but not necessarily fire unvaccinated employees from the workplace. This includes Burger King and The Cheesecake Factory. The mandates are taking effect as New York state saw more than 238,000 new cases of the coronavirus in the past week (per The Guardian).