Duff Goldman Did More Than Bake On Buddy Vs Duff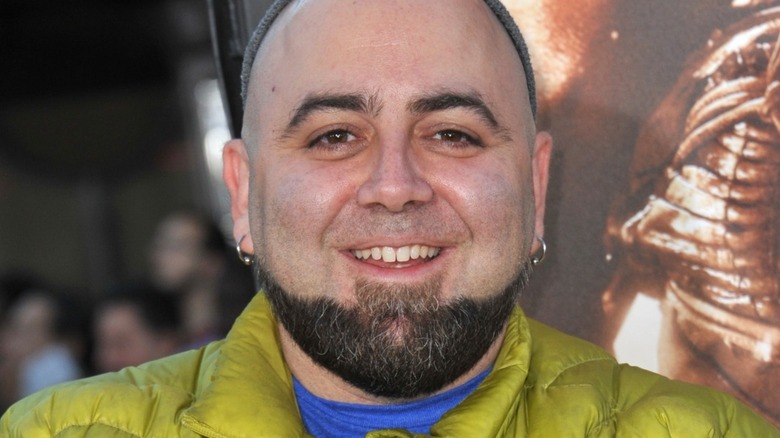 Featureflash Photo Agency/Shutterstock
Anyone who has watched an episode of "Buddy vs Duff" wouldn't question Duff Goldman's baking skills. According to Food Network, this show pits these two master chefs up against each other as they take on various cooking challenges and try to outdo the other. This cooking show formula has resulted in some incredible, top-notch creations. Guilty Eats reports that these personalities have created bakes that resemble Halloween monsters, dinosaurs, and so much more. While the program shows off serious baking prowess, viewers might wonder how Buddy Valastro or Duff Goldman fair when they have to whip up a lunch or dinner.
Anyone who has thought about this can rest easy, knowing that Goldman recently revealed an extra task he's in charge of during "Buddy vs Duff" shoots. Someone asked Goldman on Twitter: "finally watching the holiday competition between you and buddy !! but we're watching the second episode, were you cooking lunch in that crock pot???" and Goldman replied, "I made lunch every episode."
An impressive revelation from Goldman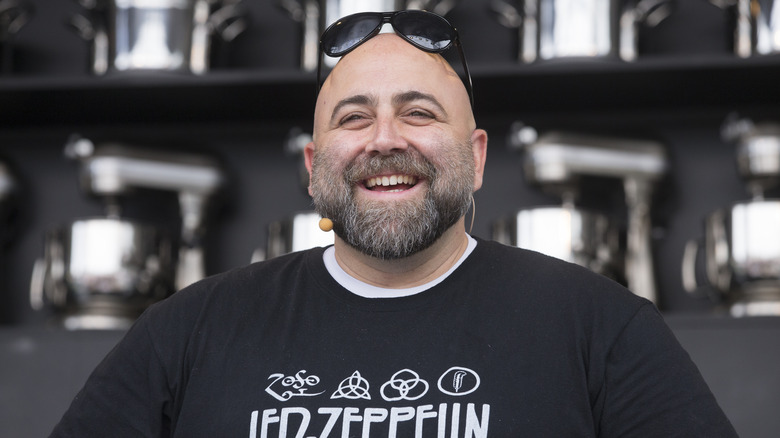 Sterling Munksgard/Shutterstock
Followers loved Goldman's reply and gems include, "no way!! first off thank you for replying to my tweet but in between all of the hectic set ups you made lunch for everyone? a true mvp," and "That's amazing. What was one that really sticks out to you as being super tasty?" (via Twitter). Whether or not Goldman actually cooks every meal onset, few can argue that he has a very remarkable cooking pedigree. The chef's Food Network bio states that Goldman showed his chops in the kitchens of the French Laundry, the Vail Cascade Hotel, and Todd English's Olives.
It's not clear what Goldman actually whips up for lunch during the filming of "Buddy vs Duff," but you can probably bet that whatever he makes most likely tastes delicious. With any luck, Goldman may one day combine his exquisite baking skills with his other kitchen skills to create a truly one-of-a-kind meal that can easily blow Buddy Valastro out of the water.