Why This Instacart Driver Ran Over An Elderly Couple's Groceries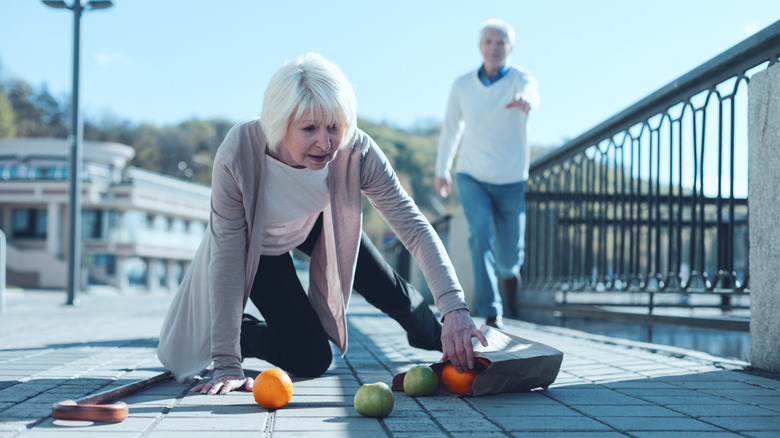 Dmytro Zinkevych/Shutterstock
Problems with delivery drivers are a well-documented concern. Workers for companies such as Amazon have been caught up in various scandals, including breaking traffic laws to hit deadlines (via Vice) and even stealing a customer's dog, as BBC reports. Drivers for grocery delivery services are no exception. While many people have positive experiences with platforms like Instacart and Doordash, and most issues can be relatively mild — including late deliveries, wrong orders, and cold food, per Fox Business — other problems are more serious.
One such example of customer service gone wrong occurred during a recent Instacart delivery in Minnesota. According to The Washington Post, an elderly couple was subjected to a particularly bizarre event when their delivery driver decided to throw their groceries on the ground and then run over them with their car, destroying their $50 order. It was likely a reaction to the pro-police sign displayed in the couple's yard, law enforcement suspects.
The driver left an angry note about the pro-police sign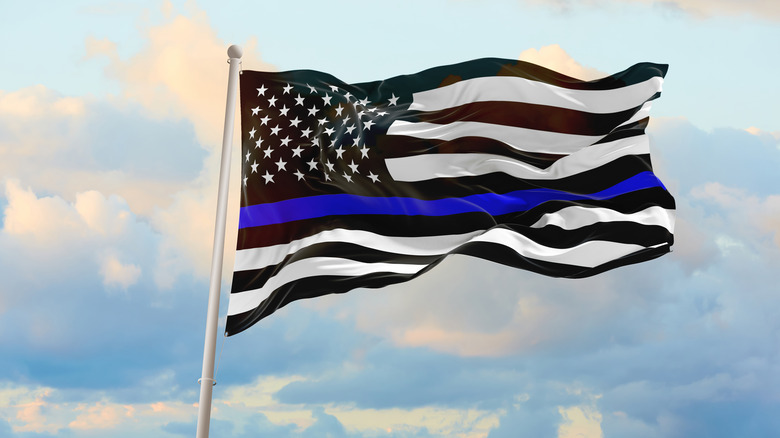 Maxim Ermolenko/Shutterstock
It's certainly no secret that law enforcement has become a controversial subject in recent years. Following widespread publicity of police brutality and racial discrimination, common practices of police departments have come under massive scrutiny, Nature reports. Consequently, protests have urged comprehensive reforms of how law enforcement is structured.
After their delivery driver drove away, the Minnesota couple discovered a note tucked inside a Christmas wreath in front of their home, according to The Washington Post. It contained mentions of "police pigs" and said, "Find another slave, racist." It is thought that the Instacart driver took umbrage at a sign in the couple's yard that displayed a message supporting local police along with a "thin blue line" flag, which is seen by some as contradictory to the Black Lives Matter movement and as a sign of white supremacy, per NBC News. Instacart has fired the driver, refunded the couple's order, and plans to "work directly" with law enforcement to resolve the matter. A GoFundMe page for the elderly couple has raised more than $13,000.