Why Nigella Lawson Once Viewed Cooking As A Source Of 'Tension'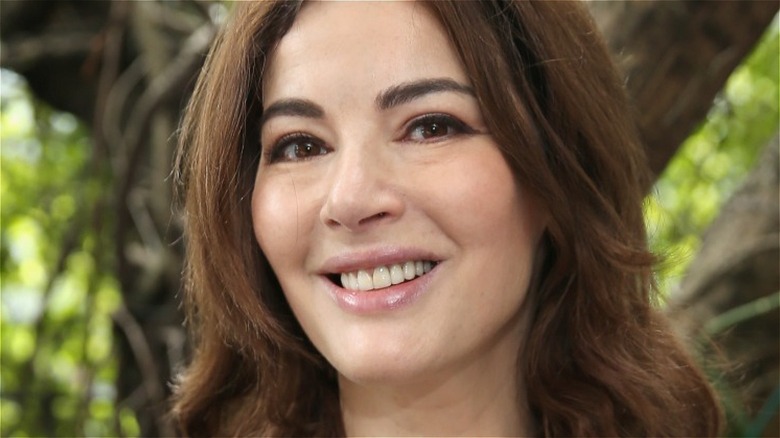 Neilson Barnard/Getty
If you're a fan of food television, chances are you're familiar with Nigella Lawson, a reigning "Domestic Goddess" who rose to popularity with her cooking series "Nigella Feasts" and "Nigella Kitchen" (via IMDB). Known for her sardonic wit, her improvisational nature in the kitchen, and, undoubtedly, for her movie star-like looks, Lawson has gone on to charm home cooks with additional shows as well as a number of cookbooks, including "Nigella Bites" and "Nigellissima" (via her official website).
Born in England to famous parents — her father a former politician and her mother an heiress to the substantial J. Lyons & Company tea merchant fortune (via Hello!) — Lawson has enjoyed a booming career in the food world, but has always been forthright about the darker side of what brought her to where she is today. Previously, the chef and cookbook author has commented on her difficult upbringing and sometimes complicated relationship with food (via The Guardian); and, during a recent podcast discussion with Ruth Rogers, the Michelin-starred chef and owner of London's famous River Café, Lawson again shared how cooking wasn't always a picnic for her.
Cooking wasn't always fun, according to Lawson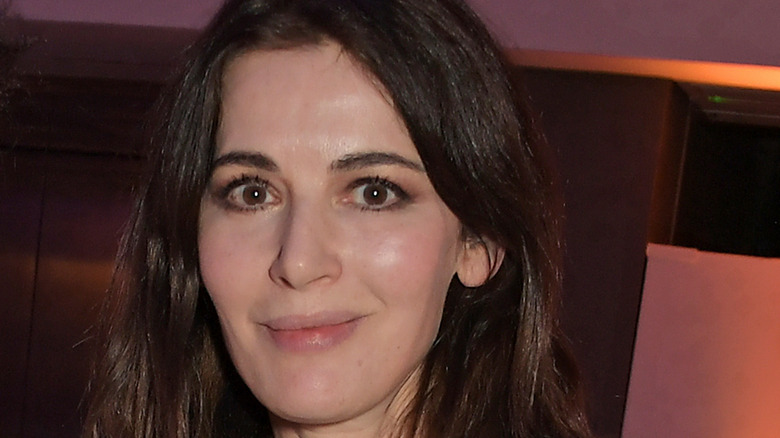 David M. Benett/Getty Images
On her podcast "River Café Table 4," Michelin-starred chef and owner of London's famous River Café, Ruth Rogers sits down with a variety of celebrities from within many circles to discuss food memories, food politics, and food culture (via Apple Podcasts). On an episode released today, December 28, Rogers chatted with Nigella Lawson, the TV personality and cookbook author who is a bonafide British celebrity. In the episode, the two women touch on a subject that so often comes up when discussing food memories — that being, childhood — and Lawson shared how, far from the glitz and glam often associated with her long and successful career, some of her early memories of cooking with her mother were filled with "tension."
Speaking about her mother, the late heiress Vanessa Salmon, Lawson said, "She felt things very deeply, but didn't always express it, so [she] would erupt quite a bit. She was fantastically impatient." Commenting that she and her sister Thomasina were often tasked with making mayonnaise, Lawson added, "One of us would whisk, and one would pour the oil. And whoever was whisking, you weren't whisking fast enough, and whoever was pouring, you were pouring too slowly."
She further added, "I remember being in the kitchen with fondness and gratitude, and yet it would be so unfaithful to the truth if I didn't say it was also a source of great tension ... But I think I did learn a lot."