Michael Symon's Touching Tribute To John Madden Has Fans In Tears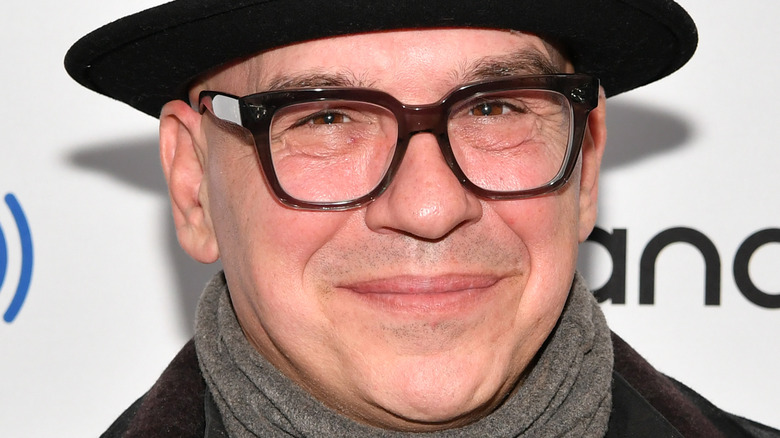 Slaven Vlasic/Getty Images
Like millions of people around the world, celebrity chef Michael Symon is all in on his feelings about the passing of football great John Madden.
Madden died unexpectedly on December 28 at the age of 85. His long and storied career as both a football coach and charismatic television sports analyst won him the hearts of so many football fans around the world. Now, those hearts are broken, Symon's included. Alongside a classic photo of the beloved coach, Symon wrote on his Instagram, "RIP John Madden .. you changed football and how so many of us watch it .. I always loved the game .. but you brought it to life like no other."
The loss of Madden doesn't just affect Boomers or Generation X, either. As the face of the insanely popular Madden NFL video game franchise, his legacy is well-known by even the youngest football fans out there. Indeed, Madden's been even more top of mind lately than usual, as his passing comes just days after the release of "All Madden," a documentary that chronicled his storied career (per ESPN).
Celebrating Madden's enduring legacy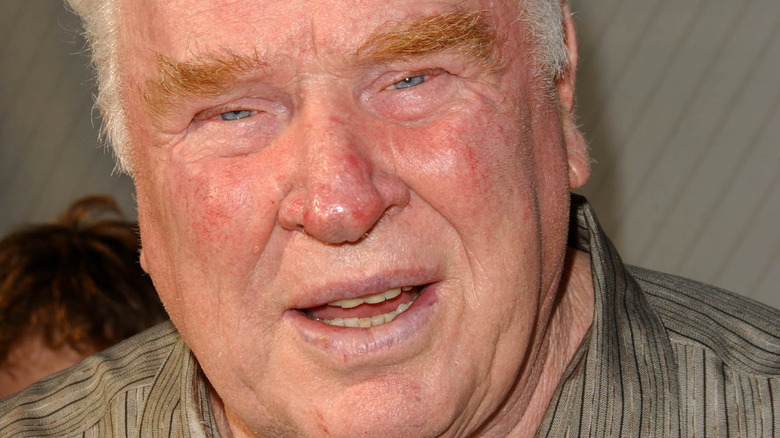 S_bukley/Shutterstock
Madden's death hit many hard, with Symon's Instagram serving as a cathartic eulogy opportunity of sorts. Commentor heatherfor4 is "bummed," saying: "My childhood is very much about him." Instagrammer rolandogaunanoriega noted Madden's undeniable influence on the sport, saying that he was "as synonymous with football as Howard Cosell."
Mike_j_adler fondly remembered Cosell's "intense" sideline personality during his tenure as head coach of the Oakland Raiders. "I remember him ranting, raving, yelling, and slinging stuff on the sidelines," Adler said, adding, "We loved it."
Those mourning the loss of the man, the myth, and the legend might want to check out the "All Madden" documentary to help with the grieving process. The Boston Globe says that "the hype was justified," as the documentary is "as likeable as its subject." Instagram commentor bvalentino54 was full of praise for the FOX documentary as well, calling it "a testament to how loved he was." Grab some popcorn and tissues and make a turducken, then revisit Madden's legacy at this oh-so-appropriate time of remembrance.