Ina Garten's Perfect Weeknight Pasta Dinner Is Super Simple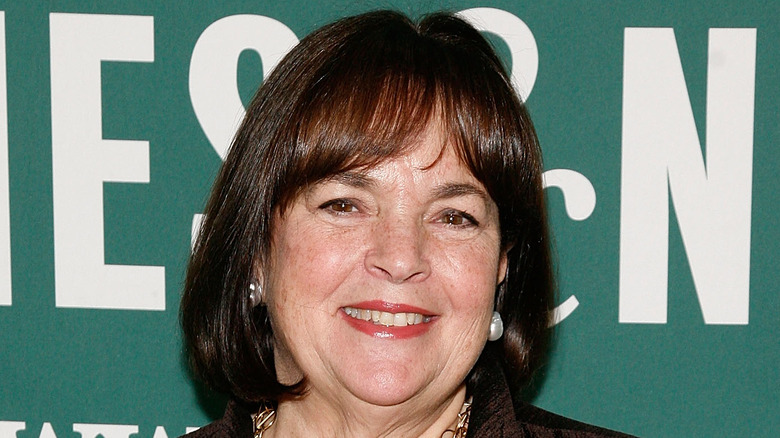 Andy Kropa/Getty Images
For anyone who's ever felt drowned in a weeknight cooking rut, Ina Garten's cooking approach of stocking up on good ingredients and not taking anything too seriously may be a lifeline. The former White House nuclear budget analyst who left it all behind to build her iconic "Barefoot Contessa" empire may have retired from a traditional office job, but after a full day of cooking professionally, Garten still has to go home and cook dinner like everyone else (via Insider.) So it's no surprise she has countless weeknight recipes to save everyone caught in a rut — including herself! 
Many are one-pot wonders. Most, if not all, can be prepared in around 30 to 40 minutes. And, they can reinvigorate your passion for good ingredients and whip-smart techniques as you complete the very fundamental task of making dinner at the end of a long, grueling workday.
Enter — Ina's Shells with Broccoli Rabe and Pancetta (via Food Network.)
Ina's pasta is full of flavor and cooking tips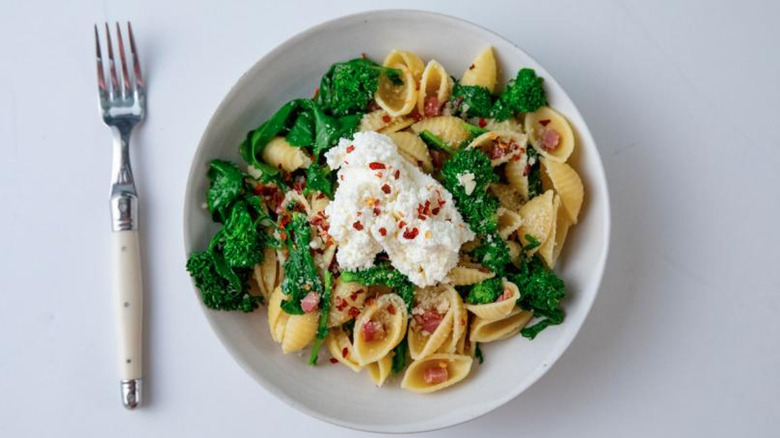 Food Network
Making this dish is simple. Buy broccoli rabe, pancetta, some cheese, and a box of pasta shells. Other key ingredients like salt, pepper, crushed red pepper, and good olive oil, you probably already have in your kitchen. Each simple step you embark on next bestows a valuable lesson. Never underestimate the power of boiling water, for just one pot of it can cook pasta and broccoli rabe and be transformed into starchy water — one small cup of that stuff is liquid gold for thickening sauces and hydrating pasta shells. At the store, get a whole chunk of pancetta and cut it yourself at home. As Ina notes, "delis often slice it much too thin" (via Food Network.) 
Take the diced pancetta to a sauté pan — that's where the recipe will finish off as the pancetta melds with garlic and oil, mingles with broccoli rabe, and makes a big flavor impression on al dente pasta. Magic happens in the pan, but quite frankly, it can all go to waste without salt and pepper. "You can have the most delicious pasta dish but if it doesn't have enough seasoning, it's boring," Ina proselytizes in the recipe's corresponding video, per Food Network.
Splash with pasta water, dot the pasta with cheese, oil, and more cheese, and before you know it, another successful weeknight dinner is in the books.