Instagram Is Raining Hearts On Ree Drummonds's Sweet Post For Her Dad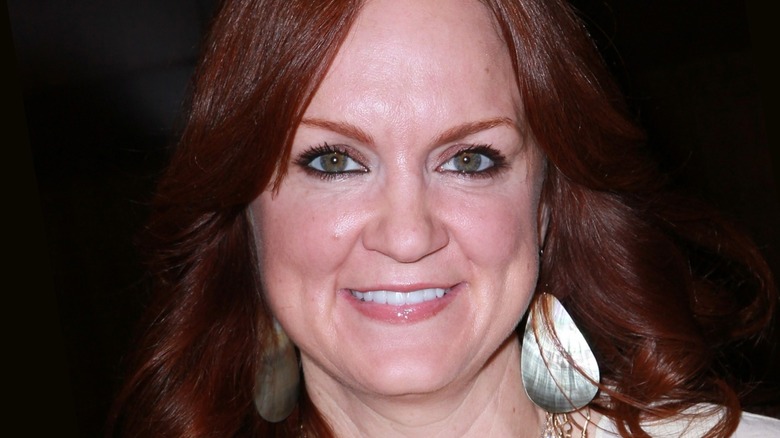 David Livingston/Getty Images
Food Network personality and well-known blogger Ree Drummond doesn't shy away from sharing details of her life from her ranch in Oklahoma and likes keeping her fans in the loop as much as possible. According to The New Yorker, she has managed to impress her readers by taking "intimate, color-saturated images of her family" and sharing pictures of delicious homemade meals from the ranch over the years.
The Pioneer Woman also likes putting up throwback photos of her parents sometimes. Here's a sweet example: she posted a candid Instagram photo of her mom in 2017 and wrote, "Open message to my mom: Can I borrow this outfit?! Surely you still have it. It was only 40-ish years ago!" Her fans loved the picture and couldn't stop themselves from appreciating it. "She's beautiful! Your girls look like your mom," someone wrote, while another person remarked, "Think I have this same outfit! You can have mine. LOL."
Drummond has caught her fans' attention once again with an adorable photo on Instagram. This time around, it's a pic from her father's birthday celebrations.
It is a very touching post
Ree Drummond took to Instagram to pen a beautiful note for her father on his birthday recently and wrote about going to Seattle with her sister and nephew for the special occasion. She wrote, "We absolutely demolished the spread of pizza, meatballs, wings, knots, and cake...and my sister and I both sobbed while attempting to articulate just how much our dad means to us."
She added that her father has always been a caring and compassionate man who is "loving," "gentle," and "kind." She added, "What a dad, what a mighty good dad. We love him." Her followers were moved by her words and wished her dad a happy birthday. One fan wrote that Drummond was lucky to have someone like her father in her life. Someone else mentioned that they lost their dad a few years ago and such moments are really worth cherishing. A commentator added a sweet note and said, "You've described a wonderful Dad, makes me miss mine."