What You Might Not Have Realized About Dave & Buster's Food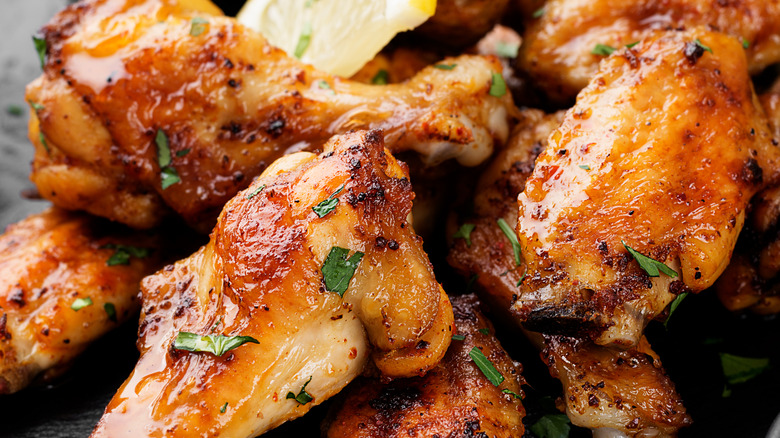 nelea33/Shutterstock
As an entertainment-focused chain, people go to Dave & Buster's to watch major sporting events and play the latest game. Because it banks on social events, the company has faced a lot of financial hardships since the beginning of the COVID-19 pandemic. It's been nearly two years, and like many other businesses, Dave & Buster's is doing everything in its means to stay afloat. According to FSR magazine, Dave & Buster's total revenue sank by nearly 68% in the 2021 fiscal year due to COVID-19. 
However, that hasn't discouraged the entertainment chain from taking major strides to get back on top. Dave & Buster's has been implementing an ongoing wave of changes and incentives over the last several years; including the introduction of pay-per-view streaming (UFC), per VinePair. The restaurant also launched a mobile app that allows fans to play D&B arcade games from the comfort of their phones (via Nation's Restaurant News). (Yes, you can still redeem your winnings for in-person prizes.) Per FSR, sports betting is also on the table — literally and figuratively.
While Dave & Buster's is primarily known for its gallery wall of flat-screen TVs and expansive arcade room, its food menu has also received reputable praise. In 2021, Dave & Busters wanted to give sports enthusiasts, gamers, and most importantly, loyal foodies something extra yummy to cheer about.
Dave & Buster's just debuted a new 28-item menu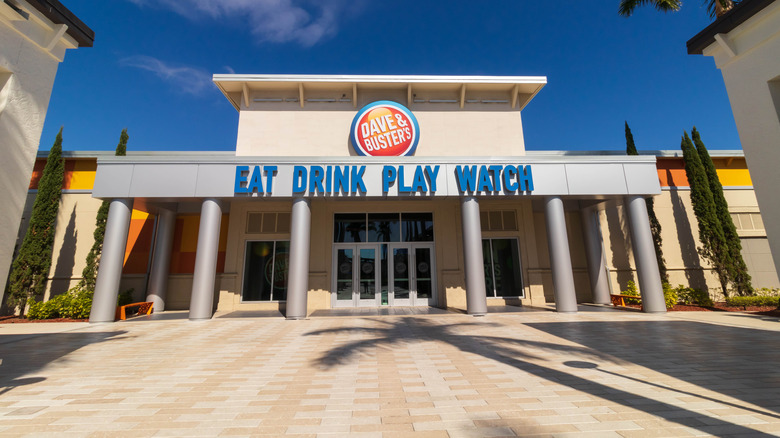 John Mantell/Shutterstock
In all its sports and arcade glory, Dave & Buster's is an American restaurant first and foremost. Believe it or not, the establishment is known for its killer food and cocktail menu. One food critic said, "It's American pub grub with the occasional pop of international-ish flair," when referencing its Thai Peanut Dressing and the "surprisingly good" Green-Chili Chicken Tacos (via Naples Daily News). Dave & Buster's boozy drink offerings are just as impressive. The infamous strawberry watermelon margarita is recommended by regulars for its refreshing taste along with its one secret ingredient, strawberry-infused ice cubes.
The company is continuously finding new ways to improve and give customers a memorable experience. In 2021, that meant revising the whole menu from top to bottom and producing a lineup of 28 new dishes, plus a few customer favorites. According to a Delish spokesperson who sampled the new menu, the next time you visit Dave & Buster's these are the items you must try; appetizers: Korean Sticky Ribs and Cantina Nachos; entrees, Voodoo Pasta and Beastmode Bacon Burger; dessert, Big Daddy Chocolate Cake and Strawberry Shortcake. Thirsty? Patrons can still enjoy a wide selection of beer (bottled or draft), cocktails, and seasonal mixers. Don't worry, the strawberry margarita is still available.