Reasons To Stop Hating On White Chocolate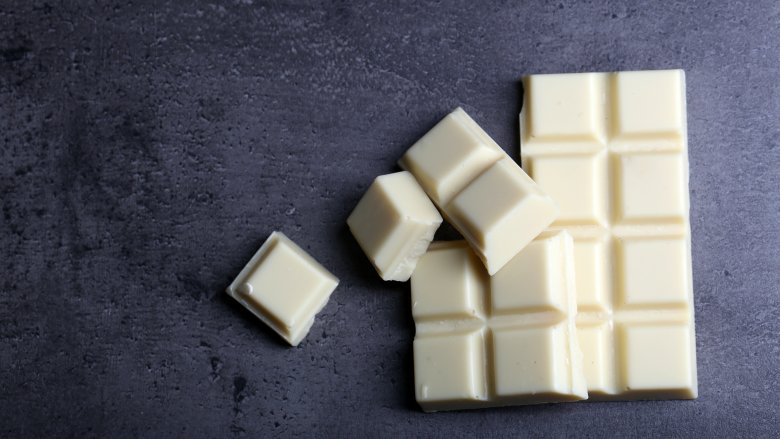 Shutterstock
When the topic of white chocolate comes up, you've probably noticed there are plenty of haters. Detractors are more than happy to talk you ear off about how white chocolate isn't really chocolate, or let you know that they find the cloying sweetness distasteful.
Are there lots of bad white chocolate bars in circulation? Sure. There are plenty of dark chocolate ones that taste pretty bad, too. As a food writer, I feel it's important for me to come out of the closet about my lovey-dovey feelings for white chocolate to enable a safe space for others to emerge. To the folks convinced that white chocolate has no place in this world, I hope you will reconsider.
White chocolate is delicious and incredibly versatile, plain and simple. Read on and spread the love.
It's totally chocolate if you think it is—albeit not technically so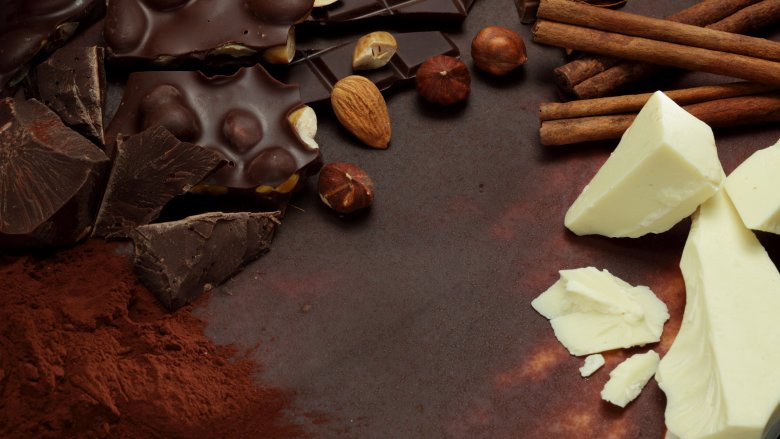 Shutterstock
White chocolate haters often cite the fact that it's not real chocolate because it doesn't contain chocolate solids—aka cocoa powder. That might technically be true, but it's authenticity is really in the eye of the beholder. I mean, I may not be a supermodel, but sometimes with the right hair flip, I feel downright runway-ready. Made with cocoa butter, milk solids, and flavorings, white chocolate functions in all the way that dark chocolate does, so there's no need to get on a technical high horse.
It doesn't mind serving as a gateway chocolate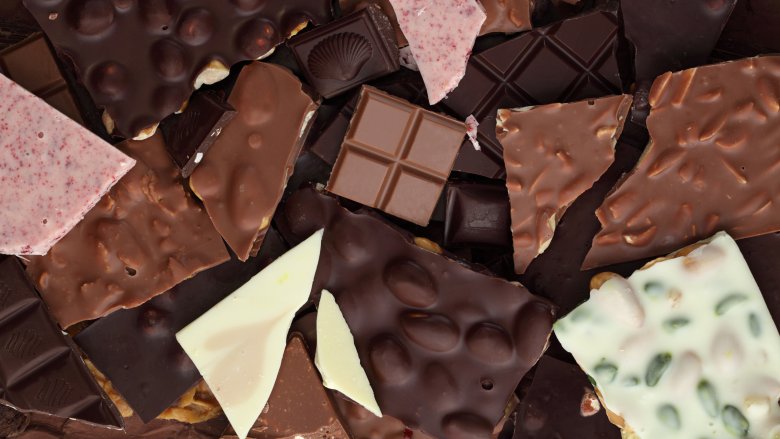 Shutterstock
White chocolate is deliciously sweet, rich, and creamy, which makes it a delight to eat. As such, it often serves as the gateway chocolate for people. While the reasons one eats candy might be multilayered, the main one has to do with the desire to enjoy something sweet. Once people have a taste of white chocolate, they often move on to milk or dark chocolate varieties, which is all fine and good, but let's not forget what got us started on chocolate in the first place.
Let's talk about how it's ridiculously light and creamy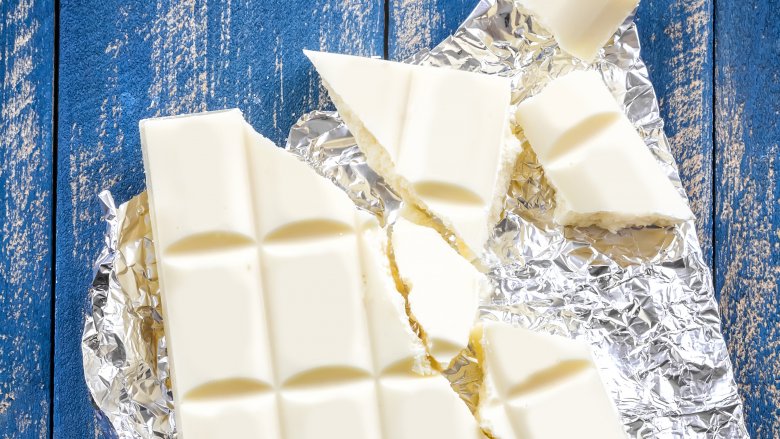 Shutterstock
Speaking of the deliciousness of white chocolate, let's get specific. It tastes lighter and creamier than dark chocolate—like a million times more so. I was a pastry chef in my former life and I can attest to the fact that the pros love using white chocolate for this very reason. With its higher fat content, white chocolate boasts a smoother taste while remaining impossibly delicate.  
And the way it's unabashedly sweet and rich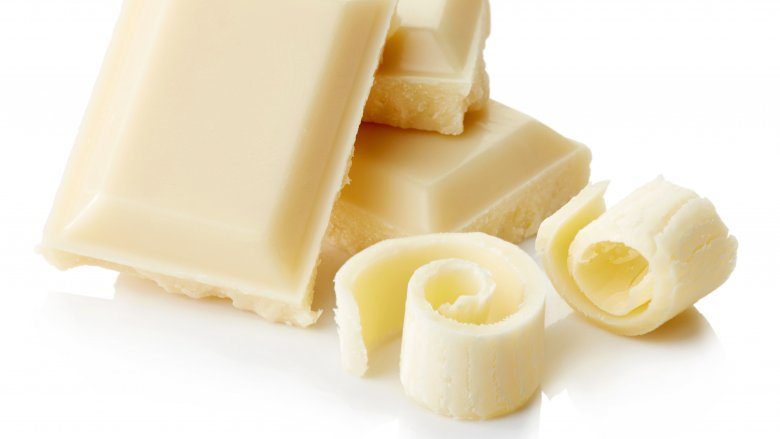 Shutterstock
Related to the last point, white chocolate is simply sweeter and richer, which happens to be the exact qualities I look for in candy, thank you very much.
It pairs incredibly well with nuts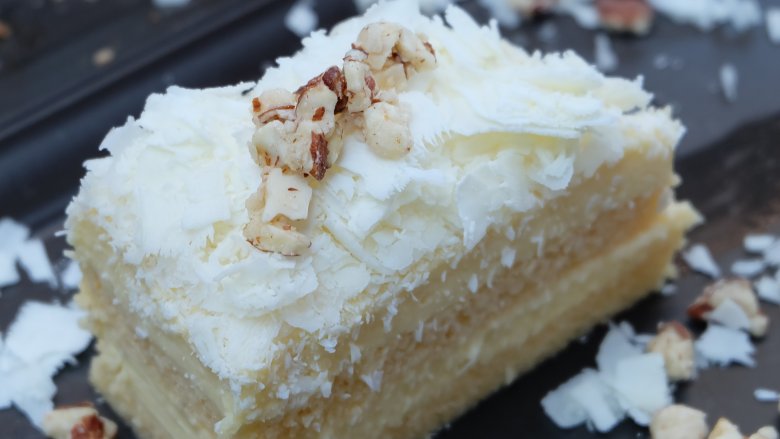 Shutterstock
Even if you find the taste of white chocolate cloying on its own, you must admit that it's a great component when paired with the right ingredients. The smooth texture of white chocolate makes it a natural partner for all types of nuts. The balance of textures is truly unbeatable. Here are a few awesome white chocolate and nut pairings to help convince you to stop hatin' and start eatin'.
This recipe from Baker By Nature is swoon-worthy. Brown sugar helps these cookies bake up tender, while the combination of earthy walnuts and sweet white chocolate lend flavor to every bite. 
This recipe from Tbsp. is pure unadulterated joy in the form of peanut butter cups—white chocolate peanut butter cups. They are delightfully creamy, rich, and yummy. Add colorful jimmies if you want to dress them up for.
And it goes pretty splendidly with citrus, too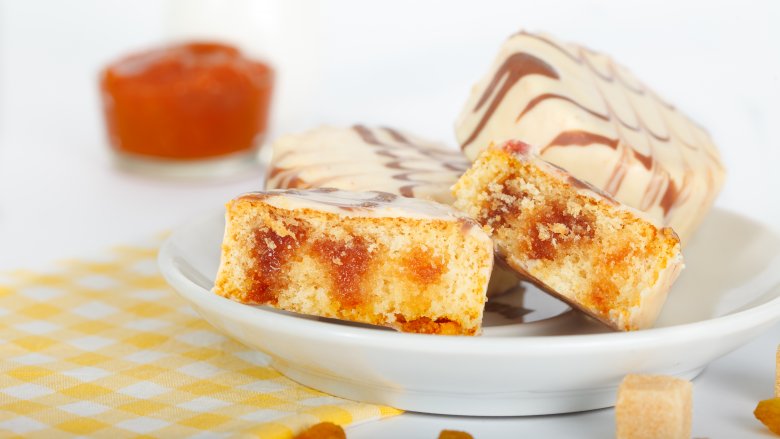 Shutterstock
White chocolate's sweet, rich nature goes well with tart fruit flavors, particularly citruses like orange, grapefruit, and lemon. If you're a fan of fruity desserts, consider white chocolate for your next sweet concoction. These standout recipes will help give you ideas for delicious white chocolate and citrus pairings.
Light as air pavlova gets the white chocolate treatment in this recipe from Food52. Delicate meringue is topped with whipped cream made with white chocolate and orange zest for the ultimate in dessert decadence.
This recipe from allrecipes brings together lots of great elements. Cheesecake made with white chocolate and key limes? Serve it up, please. The balance of flavors and the layers of richness, sweetness, and bliss are unbeatable.
It's perfect for decorating fancy desserts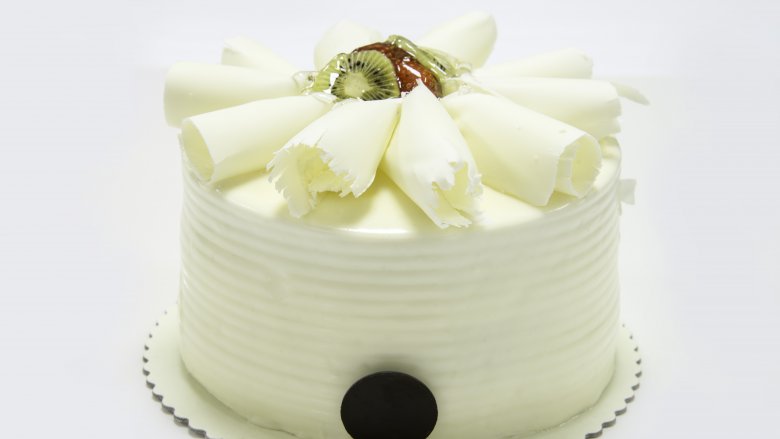 Shutterstock
White chocolate is perfect for garnishing elegant desserts as its color makes it a versatile ingredient to work with. Cakes can be covered in white chocolate and decorated on with other colors. White chocolate curls and shavings look magnificent, too.
From tinting to drizzling to marbling, there are no shortage of ways to use white chocolate for creating beautiful decorations. 
It can be lowbrow or highbrow, depending on your mood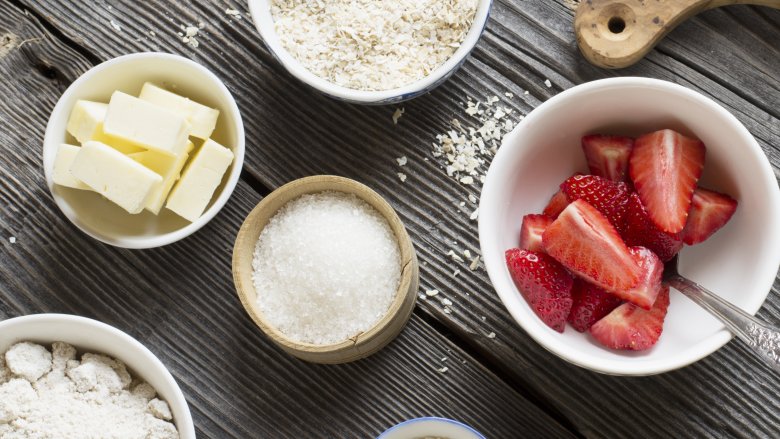 Shutterstock
White chocolate has the wonderful ability to be unabashedly cloying in over-the-top desserts as well as elegant and refined as a component of a gourmet dish. Due to its versatile color and creaminess, white chocolate easily integrates itself to provide subtle accents or completely shines as the feature of a decadent treat worthy of a million Insta likes.
For something unapologetically lowbrow, check out this crazy recipe from Spoon University. White chocolate Lucky Charm pretzel mash. Enough said.
And if you want a more grownup dessert, try this recipe from Taste of Home for a gorgeous white chocolate cake.
Mrs. Fields White Chunk Macadamia Cookies—enough said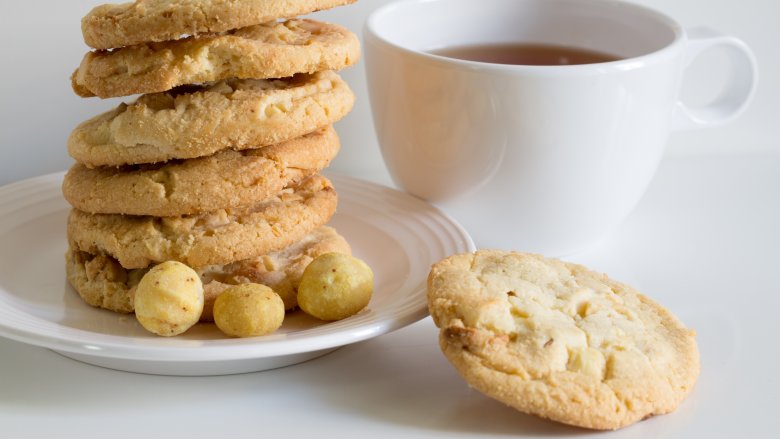 Shutterstock
Don't pretend like you don't know what I'm talking about. When circling the local shopping mall in my hometown was my full-time job on weekends, I bought too many white chocolate macadamia cookies to count. These deliciously soft, chewy life-giving orbs of goodness were generously speckled with sweet white chips and creamy oversized nuts. Sure, I have a major addiction to these cookies even today, but I'm pretty sure I'm not the only one.
Maybe you want to revisit by trying this copycat recipe from Can't Stay Out of the Kitchen? Oh, boy.
Unconvinced? Here are a few more recipes to help you believe in the power of white chocolate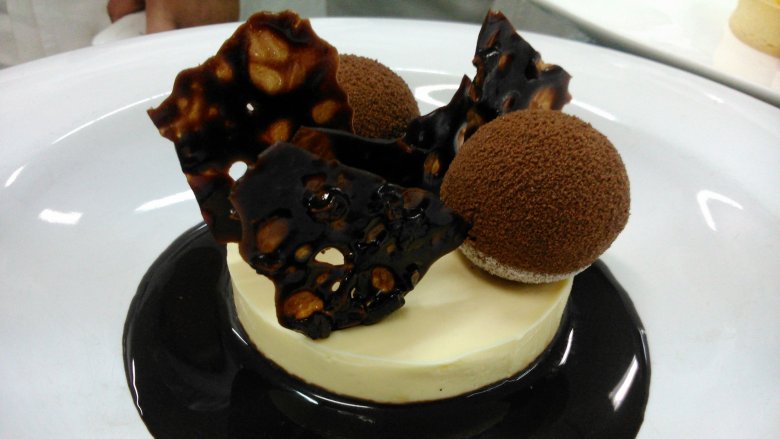 Shutterstock
Martha Stewart's recipe for white chocolate gingerbread blondies are next level good. Who needs dark chocolate brownies when you can have blondies squares warmly spiced with cinnamon, ginger, and cloves. Speckled with sweet white chocolate morsels, they are simply divine.
These white chocolate clusters from Delish are easy and satisfying. Topped with fruits and nuts, they are crunchy, sweet, and perfect for serving at your next party. Since they're made for grabbing, no one has to get stuck in a boring conversation. Just grab one and bolt.
This recipe for peanut butter comes from How Sweet It Is, and quite frankly, it's brilliant. Take PB and J to the next level when you whip up your own peanut butter. Oh, did I mention that your homemade version has white chocolate in it? Amazing.
Remember, when it comes to white chocolate, you're better off getting on board rather than spending that time hating on something that tastes so good. I'm out.