Wendy's Roasted Jack In The Box And McDonald's In One Tweet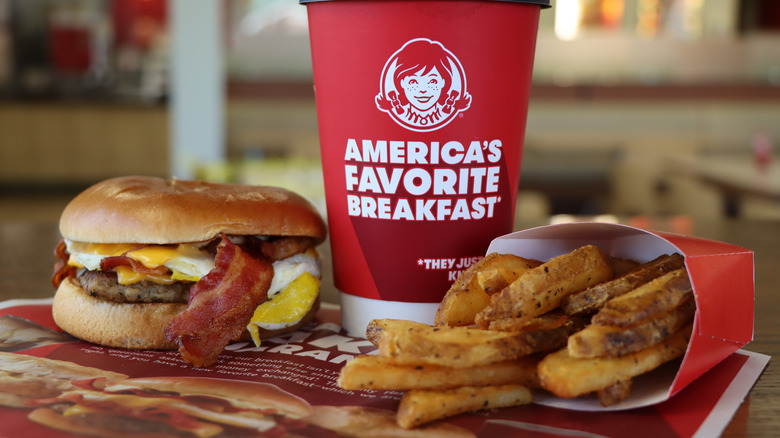 Deutschlandreform/Shutterstock
Major fast food brands such as McDonald's, Wendy's, and Jack in the Box are required to thrive in a highly competitive industry that is filled with a plethora of options for customers looking for a quick fix. Case in point, as reported by Forbes, several companies started experimenting with their breakfast offerings during the pandemic in a bid to outdo their competitors: For example, Wendy's introduced more breakfast options in March 2020, forcing other brands such as McDonald's, Burger King, and Taco Bell to step up their game.
Meanwhile, Jack in the Box marketed itself as "the original home of breakfast all day," and the chain's then-senior vice president Jen Kennedy said, "By offering our breakfast menu all day, we kick started the belief of really catering to our consumers' cravings that can strike at any time of the day."
But the fast food wars are far from over. Indeed, things picked up recently on Twitter when Wendy's trolled McDonald's and Jack in the Box with a single tweet that generated lots of reactions from fast food enthusiasts on the social media platform.
People are definitely intrigued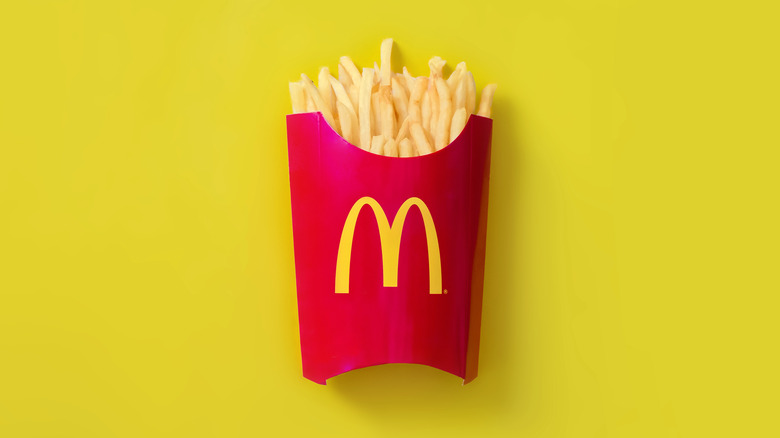 Nixx Photography/Shutterstock
Here's what went down: It all started with a seemingly innocuous tweet from Wendy's that declared January 12 as National Roast Day, urging other Twitter users to add a "roast me" response to its tweet for some truly unbelievable replies from Wendy's. Things escalated rather quickly after a tweet from the official Jack in the Box account challenged Wendy's by replying, "I'm unroastable try me."
As expected, Wendy's rose up to the challenge and decided to troll two of its competitors at the same time by tweeting, "Somehow not the worst clown based fast food restaurant. #NationalRoastDay." Of course, fans didn't fail to notice. One of the top responses to the tweet was rather apt, "McDonald's caught the ricochet from that shot." Another Twitter user remarked, "Two roasts for the price of one."
Several other brands and individuals were mercilessly roasted as well. When Yoplait Yogurt asked to be trolled, it was simply told, "Dear women laughing in your yogurt commercials, blink twice if you need help. #NationalRoastDay."