Kelsea Ballerini's Hilarious Reaction To Anesthesia Involved Nuggets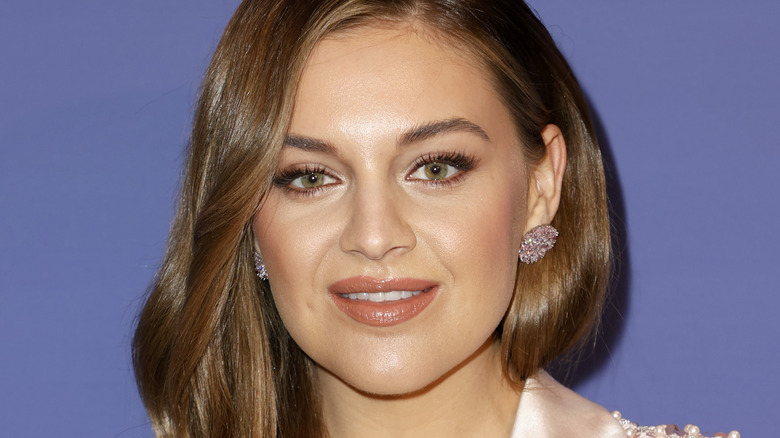 Frazer Harrison/Getty Images
Country singer Kelsea Ballerini enjoys snacking on fast food whenever she gets a chance. Per Delish, she's known for sharing glimpses of her trips to popular restaurants such as McDonald's and Taco Bell and is also partial to Chick-fil-A. In fact, she once claimed, "We get a weekly platter of Chick-fil-A on tour. Swear!" 
The musician told Shape last year that she doesn't like to stop herself from eating the food items that she loves and practices moderation instead. She explained, "I've always been an 80/20 person as far as food and drinking. I try to do what's good for me 80 percent of the time. The other 20 percent of the time, I just enjoy my life." McDonald's is on her agenda about once every month, and she's a fan of the chain's chicken nuggets. In 2017, the fast food brand even gifted her a bouquet filled with chicken nuggets instead of flowers, which motivated the singer to write on Twitter, "hey @mcdonalds, you get me. thanks for the best surprise ever last night."
Ballerini is really craving nuggets right now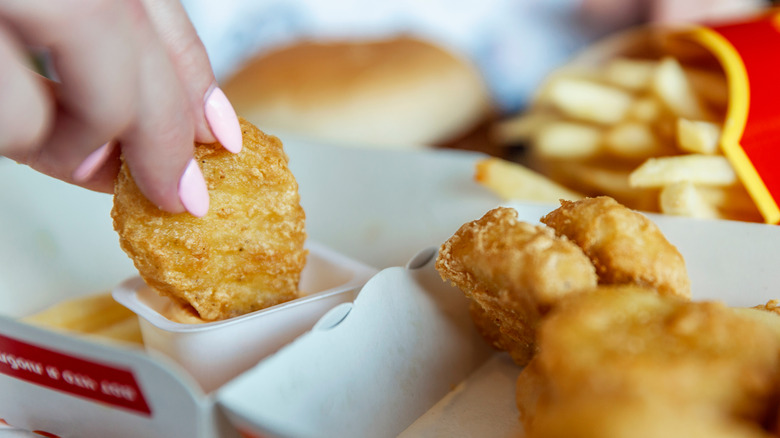 Deman/Shutterstock
Ballerini's love for chicken nuggets works around the clock: After undergoing a non-invasive procedure at Vanderbilt Health in Nashville, Tennessee, she groggily shared an Instagram selfie video from her hospital bed and revealed that she was craving her favorite McDonald's treat. Her hilarious caption read, "Today we learned anesthesia makes me drool through my mask, mistake a blue wire for a ring, have increased concern about where clocks are placed, struggle to bring peace signs into 2022, and above all, want some nuggets."
Ballerini's desires are being heard: According to People, her husband, singer Morgan Evans, shared his wife's clip on his Instagram account and wrote, "Don't worry, I had the nuggets waiting." Ballerini's feelings are apparently relatable to many viewers, as her video has already received nearly 75,000 likes so far. The singer has assured her fans that things are good with her health, the staff members at the hospital are "really lovely," and "everything is fine moving on."