The Shady Reason Wendy's Paid Out Almost $6 Million To Employees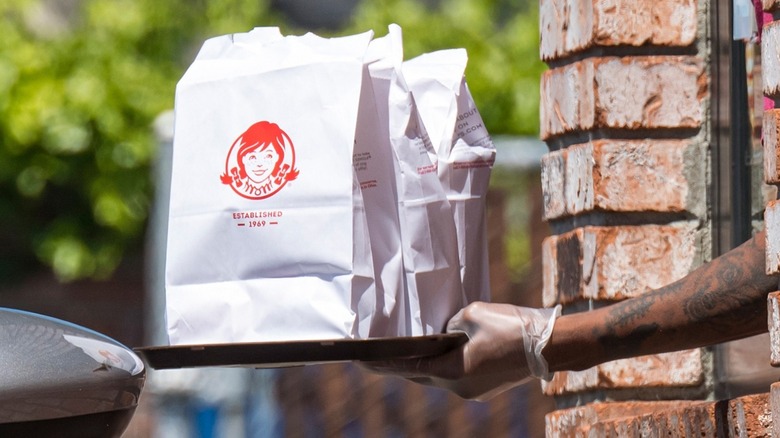 Bloomberg/Getty
Wendy's, a burger chain that was created by high school dropout Dave Thomas (per Insider), has been around since 1969. His friendly demeanor has been the face of the chain in plenty of marketing campaigns, including commercials. And with the slogan, "Quality is our recipe," the brand really lives up to that motto delivering their prized menu goods in more than 6,200 locations between the United States and Canada, per Wendy's website.
But, like any business that has been around for a while, Wendy's has had its share of conflicts, controversies, and even lawsuits. They've had court trouble in the Netherlands, were sued over false advertisement for using cage-free eggs, and were caught up in an unfortunate scandal when a customer found a finger in her chili bought from a San Jose, California location (it was later uncovered that the severed digit was planted in the food). 
Most recently, there has been an issue in Illinois where Wendy's owners have mishandled employees' personal data. More specifically, Wendy's owners failed to ask for workers' consent on how their information would be used — and it's gotten them into some really hot water.
Owners didn't have workers' consent to use their data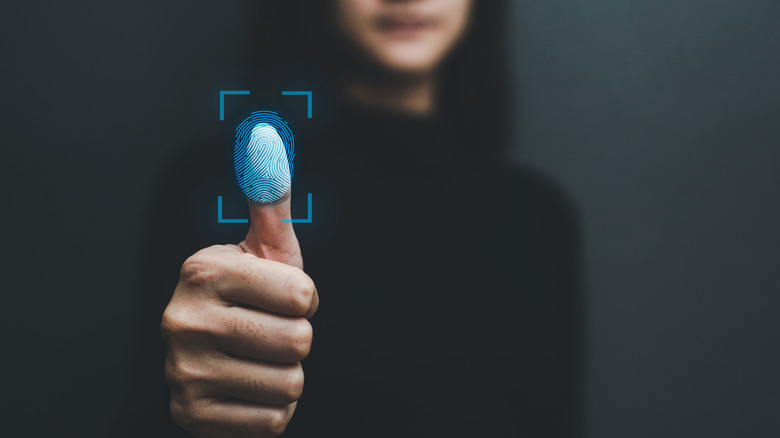 kiattiporn kumpeng/Shutterstock
Many Wendy's locations are operated and run by franchisees. Recently, one franchisee — All-Star Management Inc., who owns 39 locations of the chain in the state of Illinois with the majority in the Chicagoland area — has been involved in a class action lawsuit due to improperly requiring employees to use their fingerprints to clock in and out of work and to sign in and out of cash registers or electronic gadgets, according to Cook County Record. The lawsuit claims that All-Star Management, Inc. never received authorization from employees that they could use or scan workers' fingerprints in these ways, according to the report.
According to Biometric Information Privacy Act (BIPA) law, all employees must receive written notices regarding how their fingerprints will be used, which is a type of biometric data, per Bloomberg Law. And based on Illinois law, companies must have written consent from employees stating that they understand how their personal information will be used. Due to their failure to honor the law, this franchisee will have to pay up $5.85 million dollars, per Cook County Record. Although the lawsuit comes at a huge cost, the 9,700 past and current employees that are part of the suit can expect to each receive a small chunk of change — about $384, based on the court case documents. But something is better than nothing — and it's really about the principle of personal rights in this case. Meanwhile, lawyers, representing those filing the class action lawsuit, will take home approximately 35% of the total payout, which is around $2 million.