25% Agree This Is The Worst Appetizer At Red Lobster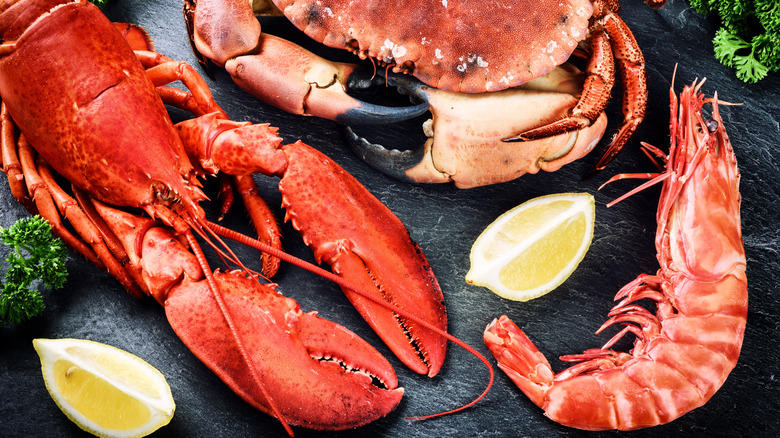 symbiot/Shutterstock
While Red Lobster may not be everyone's favorite among the U.S.'s many national seafood chains, it certainly remains a popular destination for its countless shrimp dishes, over-the-top cocktails and desserts, and famous Cheddar Bay Biscuits. Though generously portioned fish and shellfish main courses may be the star of the show at the casual chain, plenty of customers like to begin their meals with an appetite-boosting starter. But which first course do diners avoid? Mashed conducted a survey of 614 U.S.-based respondents about the worst appetizer at Red Lobster, and the results are certainly telling about diners' tastes.
Receiving the least votes were seafood-containing apps such as crab-stuffed shrimp rangoons with sweet chili sauce, the chilled jumbo shrimp cocktail, and the langostino lobster, artichoke, and seafood dip with tortilla chips. Evidently, Red Lobster customers enjoy the chain's from-the-sea offerings — and it doesn't hurt when they come fried, cheesy, and highly shareable. Other appetizers, however, did not fare as well in our poll.
Red Lobster needs to work on its calamari, according to voters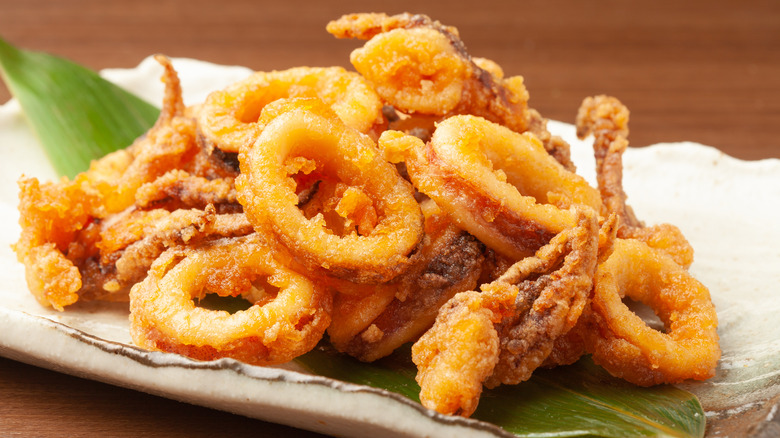 sasazawa/Shutterstock
In Mashed's poll about readers' least favorite Red Lobster appetizer, mozzarella sticks received the second-highest number of votes at nearly 20%. This makes sense, as many customers likely come to the chain for seafood rather than land-focused dishes. It may surprise you, however, to learn that Red Lobster does not always get its oceanic offerings right, according to the customer vote. Ranking as the number-one worst starter at the chain is its hand-breaded calamari. 
According to the Red Lobster website, the restaurant's calamari is "golden-fried," topped with banana peppers, and served with marinara sauce. While this deep-fried squid dish is a popular pick at restaurants all over the world, it does require some attention to detail to get right. Per The Guardian, the key to the perfect calamari begins with high-quality squid and ends with the right frying technique. According to 25% of our voters, Red Lobster may need to work on its marinade, breading, or accompaniments to bring customers around to its calamari. Otherwise, they'll stick with those crispy rangoons.