Here's What's In Applebees' New Valentine's Day Cocktails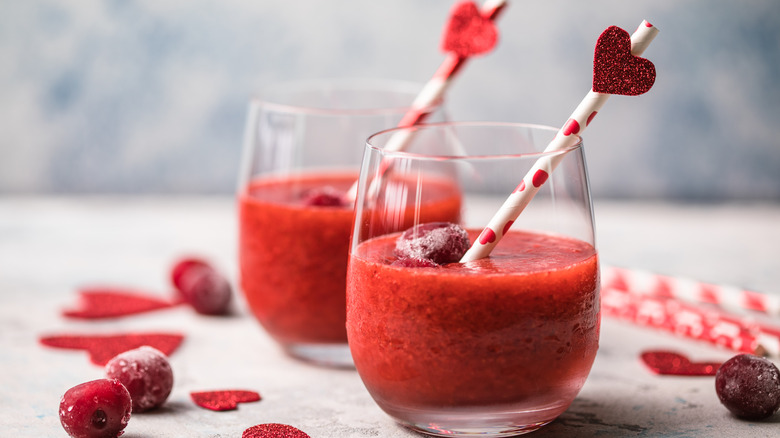 Sokor Space/Shutterstock
February is fast approaching, and that can only mean one thing: love is in the air. Although the holiday season has passed, and the weather may be frigid, mid-winter also brings with it the most romantic holiday. According to the New York Post, a survey found that more than 80% of the 2,000 people who participated looked forward to Valentine's Day more than Christmas. Well, Valentine's Day is almost upon us, which means it is time to start thinking about how best to celebrate with your loved ones. Luckily for fans of Applebee's, the chain has a drink aimed at making your Valentine's Day outing a little extra special this year.
The chain has announced two new Smoocho Mucho Sips in honor of the occasion: the Tipsy Cupid and the Date Night Daiquiri. Each cocktail is crafted with premium spirits and comes served in an Applebee's Mucho glass, their signature large, fishbowl-shaped glass that holds extra holiday fun, according to Totally The Bomb. Additionally, customers who want to celebrate indoors this year may also be able to receive these festive beverages in a to-go cup, depending on if their location permits to-go alcohol ordering, according to FSR Magazine. But maybe the best news is that they are only $5 apiece (via Applebee's website), so might be able to indulge while still having plenty of money left over for a romantic dinner, a bouquet of flowers, and maybe even a box of chocolates for dessert.
Applebee's is offering the Tipsy Cupid and Date Night Daiquiri for just $5 each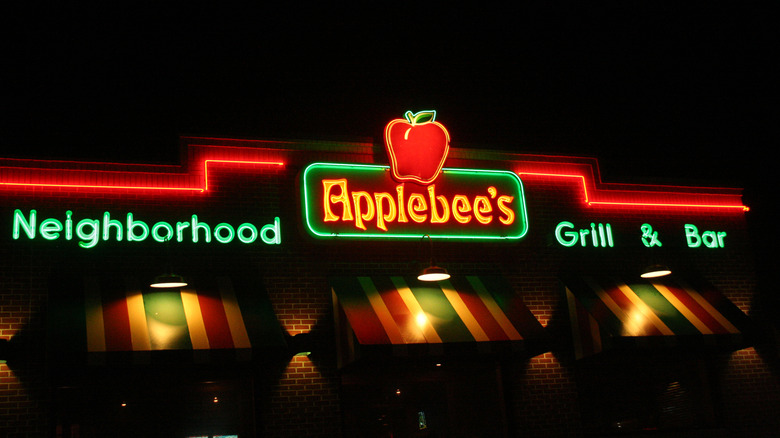 LMPark Photos/Shutterstock
Each cocktail delivers its own unique flavor profile, so no matter if you like the taste of Tito's or prefer to sip on strawberry daiquiris, you're sure to enjoy one of these new creations. The new Date Night Daiquiri features a delectable swirl of frozen Strawberry Mango Daiquiri, blended with premium Bacardi Superior rum. Those who like their beverages a little on the tart side might prefer the Tipsy Cupid, which is made with a fruity mix of strawberry and lemonade shaken with Tito's Handmade Vodka to create a blush-colored cocktail that sounds sure to help set a romantic mood at your table.
"Applebee's is the ultimate date night destination with our latest Mucho Cocktails. Sure, all you really need is love, but strawberry cocktails with premium booze are a close second. Head over to the Bee's with your bae to enjoy the most romantic time of the year!" Patrick Kirk, vice president of Beverage Innovation at Applebee's, said of the creative new sips (via FSR Magazine). But while Valentine's Day may traditionally be for couples, there is certainly no reason not to celebrate a holiday all about love with all the people you love. So even if you are celebrating the holiday with a friends' night out or a big family dinner, these cocktails could still help add a little extra sweetness to the festivities.