Smashburger Embraces National Cheese Lover's Day With One-Day Only Deal
For one day only — today — many of Smashburger's 335 locations are celebrating National Cheese Lover's Day with a pretty significant deal. In honor of dairy's big day, select Smashburgers are offering the Double Classic Smash for only $5. The deal is available online or by way of the app at participating locations. It cannot be redeemed using a third-party delivery service, like UberEats.
The $5 deal is a pretty hefty savings, since the Double Classic Smash normally retails for north of $8 dollars, depending on where you live. And it's one the chain has rolled out before, including on National Cheeseburger Day in 2021. Per the burger slinger's website, the 990-calorie entree is made up of two patties of double certified Angus beef and American cheese. It's dressed with lettuce, red onions, pickles, tomatoes, SmashSauce, and ketchup, as situated atop a toasted bun. 
And if you happen to be a Smashburger fan who isn't near one of the participating locations, or maybe you already had a burger for breakfast and lunch today, don't worry. The fast food joint has other ways to save a few bucks on its greasy grub year-round.
Other ways to save at Smashburger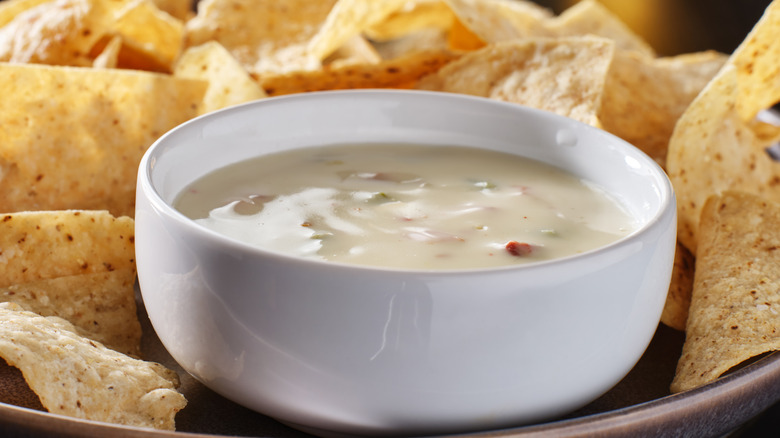 Joshua Resnick/Shutterstock
National Cheese Day aside, Smashburger's SmashClub offers members the ability to save beyond days designated to eating one's weight in curd. Similar to rewards programs at other restaurants, the loyalty program lets customers accrue points (10 points per every $1 spent). Then, points can be redeemed based on how many you've saved up on items like fountain drinks, shakes, side items, and entrees. It even turns into "a $20 reward" once you accumulate 3,000 points.
SmashClub members also get a birthday reward, as well as monthly "surprise offers" and bonus points. The more points you rack up, the more your status will increase. SmashClub also alerts members to promotional events, such as the one for National Cheese Day. 
Even if you're not a red meat eater, there's likely to be a National Cheese Lover's Day deal to suit you. Other restaurants that serve queso are also running specials today, according to NBC Los Angeles, so if you have a hankering for everyone's favorite dairy product, check spots near you for free or reduced prices on your favorite cheese-based dish.