Bobby Flay Finally Sold His New York City Apartment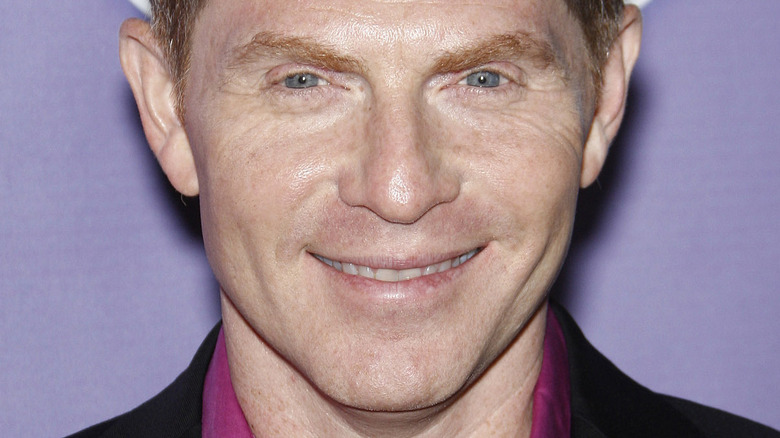 Joe Seer/Shutterstock
Bobby Flay found a slice of tranquility back in February of 2021 when he moved into his new Los Angeles home, per People. The food star purchased the newly renovated Hollywood Hills house for $7.6 million, and it has a live olive tree in the center of the building. Flay collaborated with the previous owners to outfit the sleek, modern home with a chef-worthy outdoor kitchen space.
Distractify reports that Flay grew up in New York City and has spent most of his life there as a chef and food television personality. As a result, he's accumulated several properties across the city. With his daughter, Sophie, living in Los Angeles, however, he decided to sell one of his New York homes while he spends more time on the West Coast. He had originally listed his Chelsea apartment for nearly $8 million back in 2015, although this price has lowered over the years. Seven years later, Flay has finally found a buyer for the city property, reports the New York Post.
The apartment's new owners will enjoy a Flay-worthy setup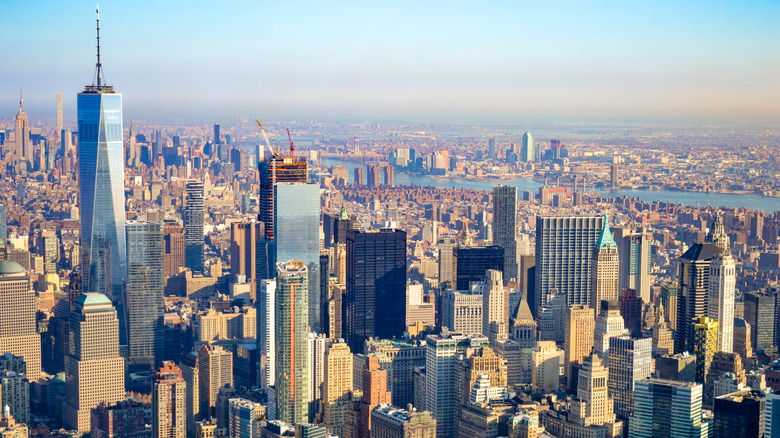 Scalia Media/Shutterstock
The New York Post reports that a buyer snatched up Flay's Chelsea property for $5.6 million. The apartment, located at 252 Seventh Avenue, originally hit the market after Flay divorced his former wife, actress Stephanie March. According to Dan's Papers, you couldn't ask for a New York City apartment with a better location or amenities: The complex is a short walk away from Chelsea Piers, features a Whole Foods in the building, and comes equipped with a full-time doorman, concierge, fitness center, and much more. 
Flay's three-bedroom, 3,256-square-foot unit seems ideal for those who like to cook and entertain: It has a spacious kitchen and dining area, plus a billiards room with a full bar. With the seven-year search for a new owner behind him, the celebrity chef can finally spend more time enjoying the perks of his new outdoor kitchen in Los Angeles: a professional-grade pizza oven and "Argentinian-style grill," according to People.