Why Sarah Palin's Visit To This NYC Restaurant Is So Surprising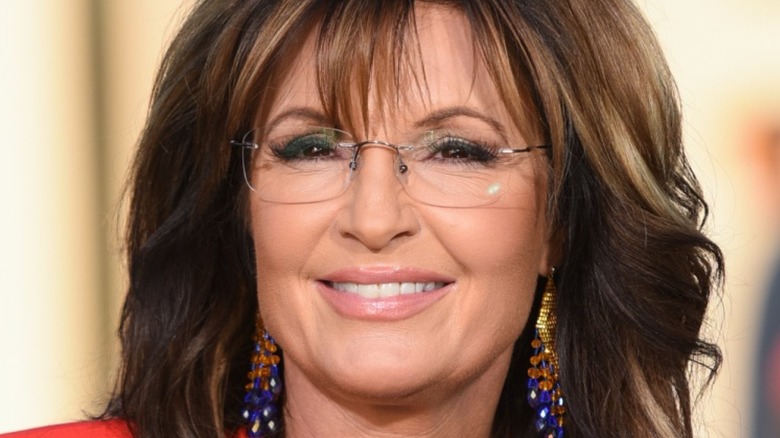 Noel Vasquez/Getty
Normally, a restaurant host only has one question for you: "How many people are in your party this evening?" But during the pandemic in New York City, these employees are required to ask you something else if you want to dine indoors: to present your proof of vaccination against COVID-19, per The New York Times. This mandate wasn't recently followed at Elio's, an upscale Italian restaurant on Manhattan's Upper East Side that is known for its famous clientele. When former Alaska governor Sarah Palin visited the restaurant on Saturday, January 22, staff did not ask to see her vaccine card. She is unvaccinated.
An Elio's manager told The New York Times that the restaurant always asks new customers for their proof of vaccination, but because Palin was dining with an Elio's regular, the staff "made a mistake" and did not follow protocol. Other patrons have reported similar experiences in which the restaurant did not check their vaccination status, including CNBC reporter Brian Schwartz on Twitter.
There's more negative news following Palin's visit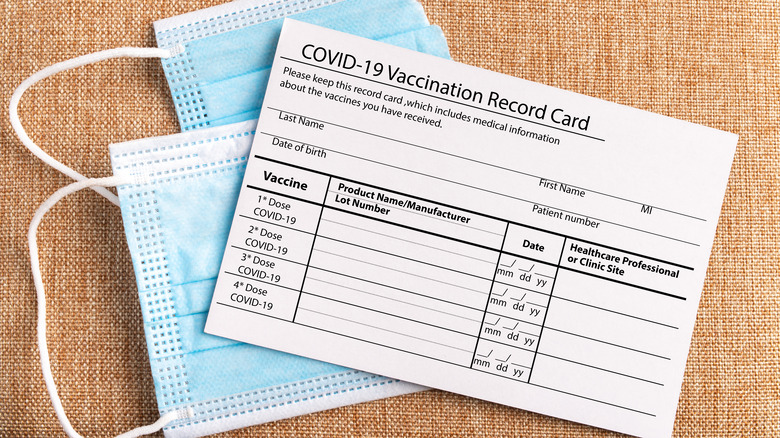 PixelsMD Production/Shutterstock
Two days after dining at Elio's, Palin tested positive for the coronavirus, The New York Times reports. The politician, who ran for vice president in 2008, was visiting New York City from Alaska for her defamation lawsuit against the publication. The trial had been scheduled for this week but has been postponed to early February due to her three positive test results. 
Elio's has contacted its Saturday-night customers to inform them of their exposure, and its staff will also take COVID-19 tests. On social media, some users expressed disappointment at the restaurant's failure to ask for proof of vaccination from all of its guests. Barbara Levitan tweeted, "If I was a patron there on Saturday or Sunday and got sick, I'd be furious, and possibly more if they didn't check her vaccine status. ... They should check vaccine status every time for every diner, regardless of whether or not they're 'regulars.'"