The Bizarre Connection Between KFC And Feral Cats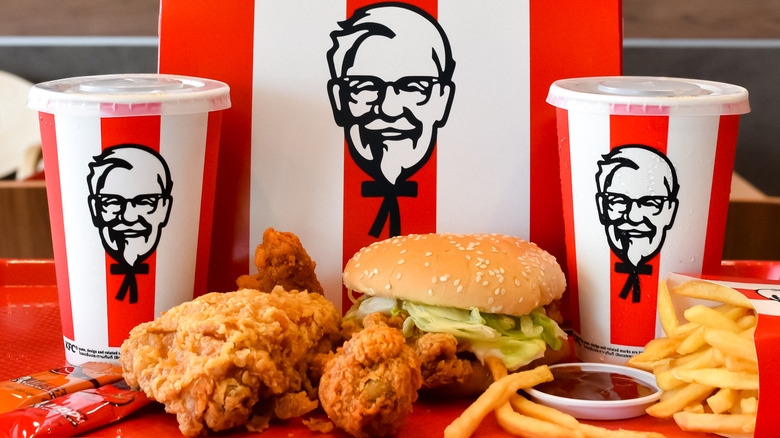 Patcharaporn Puttipon2465/Shutterstock
There's no denying that KFC is a highly identifiable brand. While the logo and menu may be recognizable, according to a survey conducted by YouGovAmerica, KFC still trails behind competitors like Chick-fil-A, Wendy's, and McDonald's when it comes to popularity. The data shows that just 57% of people have a favorable opinion of KFC, placing it at #26 on a list of popular dining brands.
Even though KFC isn't for every human, it's fortunate for the chain that cats apparently hold it in very high regard. In 2017, The Guardian reported how Parks Victoria, an agency responsible for managing parks and nature reserves in the Australian state of Victoria, spent hundreds of dollars on taxpayer-funded credit cards to purchase KFC meals to trap feral cats.
The report also notes that officials used the credit cards to spend approximately $190 USD over four months at the same KFC store. The spending was used as part of a specific program on French Island, south of Melbourne. When concerns were raised over the necessity for the expenditure, Parks Victoria staff claimed that KFC is an effective way of luring feral cats.
The familiar smell of KFC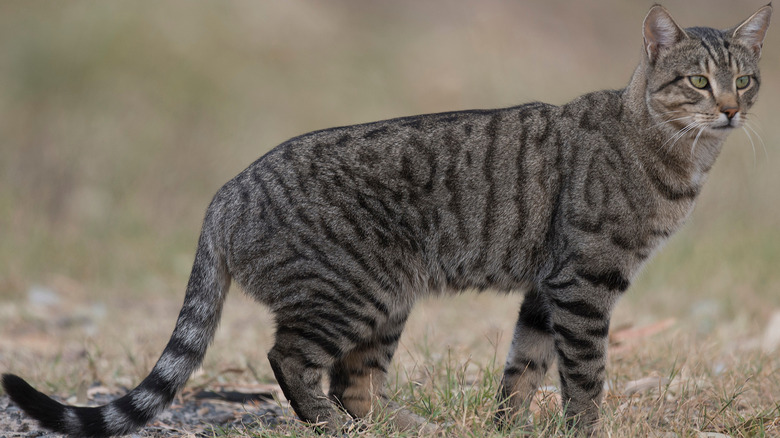 John Carnemolla/Shutterstock
Feral cats are considered to be a substantial problem in Australia. According to Australia's Department of Agriculture, Water and the Environment, feral cats are responsible for the extinction of some animal species. They are linked to the transmission of diseases. As such, there are several methods to control their population, with traps being one of the options.
Mashable reveals it's the chicken aspect of KFC that cats are interested in (rather than the gooey gravy), and any fried chicken or fish is sometimes used to trap feral cats. The Guardian supports this, adding that KFC is handy for attracting cats in urban areas because they smell the familiar scent.
While the KFC spending of Parks Victoria workers may have some justification, puzzlement exists regarding the need for other credit card expenditures. According to The Guardian, the staff made questionable purchases, including hundreds of dollars at a jewelry store, thousands at an electronics outlet, and thousands of dollars at a hotel and spa. Maybe feral cats like shiny rings too.