Why You Might See Fewer California Vineyards Soon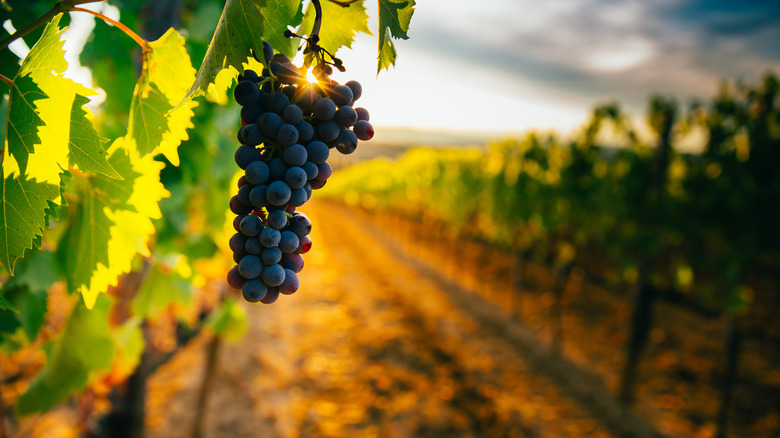 Angyalosi Beata/Shutterstock
The future looks good for wine sales across North America. According to a 2020 Reportlinker.com announcement (via Globe Newswire), experts predict the organic wine market across North America to grow to a net worth of almost $4 billion by 2027, thanks to the product's sulfite-free content and organic farming methods. Despite this projected growth, certain parts of the U.S. may soon see fewer vineyards. Food & Wine reports that California, which has partially become synonymous with wine production, may see vineyards disappearing from across the state soon, due to water scarcity issues and several economic hurdles.
For years, wine sales have remained static due to a consumer body that hasn't changed drastically and the fact that farmers may have planted too many acres of grapes. Oversupply issues have caused some to call for the removal of acres of vineyards for years, but it now looks like the California wine industry may face a breaking point. While this surplus of vineyards proved fortuitous at the beginning of the pandemic, as panicked shoppers stocked up on wine, the current market indicates winemakers have shifted back to overproducing their products.
This unstable market, coupled with low water supplies and threats from drought, fire, low-soil moisture, and record low reservoir levels, is creating steep competition among farmers across the state to share limited resources, per Food & Wine. While these factors may discourage some winemakers from producing wine, one other factor may prove to be the true nail in the coffin.
A shifting consumer wine market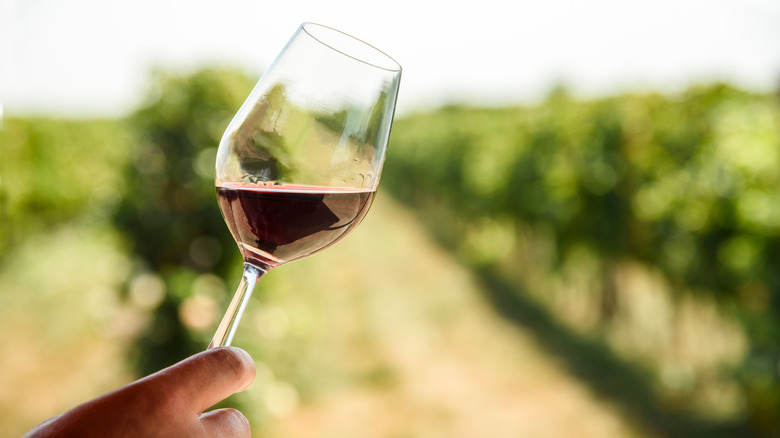 Hitdelight/Shutterstock
A recent report published by Silicon Valley Bank outlined similar economic woes but also highlighted a drastically shifting consumer market. The data illustrated that wine fans now predominantly fall into the age category of 65 years old or older. In a decade, this main demographic may likely start dwindling, and the youngest legal alcohol consumers may not replace this aging group of wine lovers. While this overall shifting trend in consumers might spell disaster for many vineyards, the report found that the demand for premium wine has risen, with the interest in small, fine dining establishments having helped this trend.
Only time will tell what happens to California's vineyards, but unless the situation drastically changes, it looks like traditional wine production in the state might have to considerably scale back. If you count yourself as a wine lover, make sure to continue to support your favorite California vineyards while you can, as forecasts look bleak for the foreseeable future.