Why Rachael Ray's Dunkin' Commercials Were So Controversial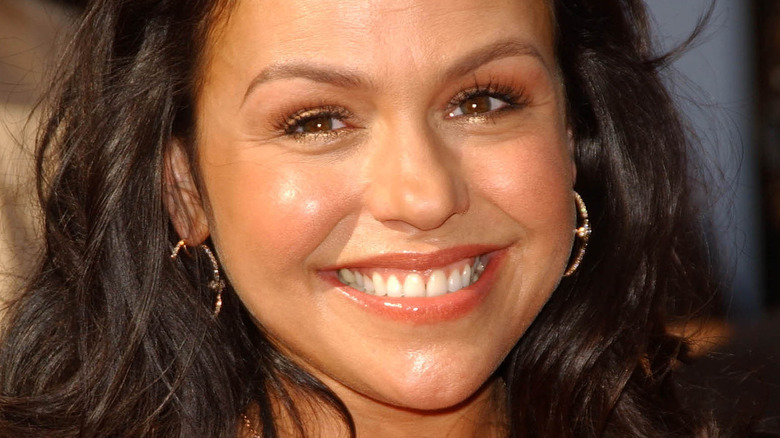 s_bukley/Shutterstock
Many people would likely describe celebrity chef and food television star Rachael Ray as bubbly, energetic, and enthusiastic about sharing her tips for quick and easy home-cooked meals. Over the decades, Ray has built a culinary empire extending far beyond her multiple Food Network series and more than two dozen cookbooks, as Celebrity Net Worth reports. The former "30 Minute Meals" host has also launched her own lines of home goods and collaborated with brands on products and advertisements.
Just like anyone else, of course, Ray has experienced her fair share of setbacks and hardships. She lost her home (and many meaningful personal effects) in a fire in New York in 2020. She's also been publicly dissed by well known chefs, which was presumably not a pleasant feeling, either. Being in the limelight, Ray has also experienced some controversy. In the late 2000s, the cooking star partnered with Dunkin' Donuts for a series of commercials that all didn't go as hoped.
Ray was criticized for two main reasons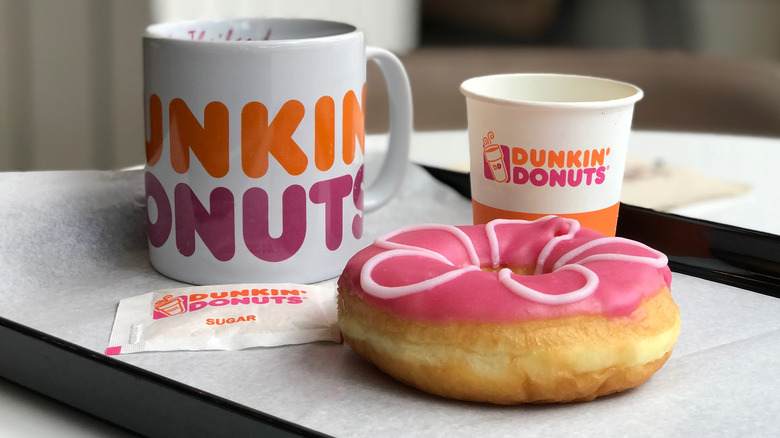 pancha.me/Shutterstock
Not everyone was pleased with Rachael Ray's 2008 Dunkin' Donuts commercials, according to ABC News. The late Anthony Bourdain, for one, was outspoken with his opinion that she was promoting unhealthy foods. (That's putting it lightly, as his words of choice to describe the ads were "evil" and "like peddling crack to kids.") Ray took his comments in stride, telling ABC News, "I have an enormous amount of respect for him. It's a free country." Ray admitted that associating with Dunkin' Donuts "wasn't the greatest thing" for her PR. Nevertheless, she explained that she believes foods like donuts are OK in moderation, and she doesn't regret endorsing the chain.
Donuts weren't the only controversial element of Ray's ads. A black and white scarf she wore in one of the commercials was criticized by some conservative figures for suggesting "symbolic support for Muslim extremism and terrorism," reported the Los Angeles Times. Dunkin' Donuts responded by saying the paisley scarf had no symbolic meaning, and the company stopped airing the commercial.