Honey Nut Cheerios' New Collab Means You Can Workout With Ice-T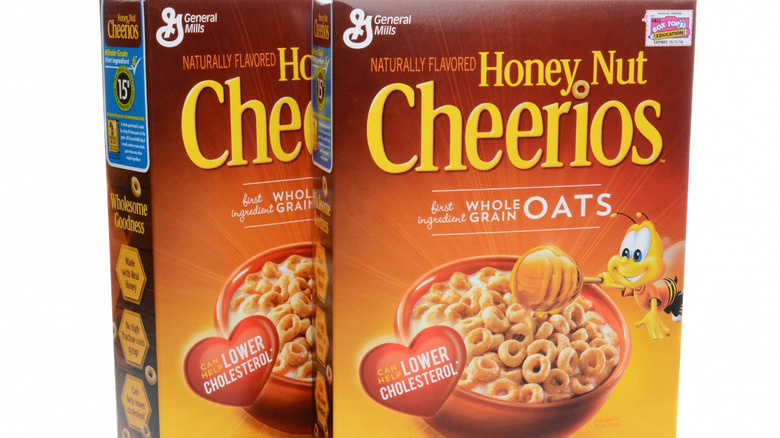 Steve Cukrov/Shutterstock
Maintaining a regular exercise regimen has been linked to a number of health benefits, including possibly improving heart health, increased energy, and lowered cholesterol, as well as a possible reduced risk for many diseases, including obesity, diabetes, cancer, and even anxiety and depression, according to the Mayo Clinic. That is perhaps why exercising more ranks among the most popular New Year's resolutions people make year after year, per Go Skills. For 2022, Honey Nut Cheerios, in collaboration with rapper and actor Ice-T, is teaming up to help fans of both achieve their own health, exercise, and wellness goals this year.
The popular cereal brand has just announced they will be launching a new "Pour Your Heart Into It" workout series, with Ice-T and beloved Cheerios mascot Buzz Bee, as the coaches. The goal is to help their fans improve heart health by getting their bodies moving, while also enjoying the heart-healthy benefits of whole grain oats that are found in a bowl of Cheerios. "This stuff doesn't have to be hard. It can be as simple as a bowl of Cheerios and a walk around the block. That's why I wanted to join Buzz to share some different ways to start to get your heart pumping regularly, and help make diet and exercise a happy part of your day," explained Ice-T (via Business Wire).
Get your workout on with Ice-T and a nutritious Cheerios breakfast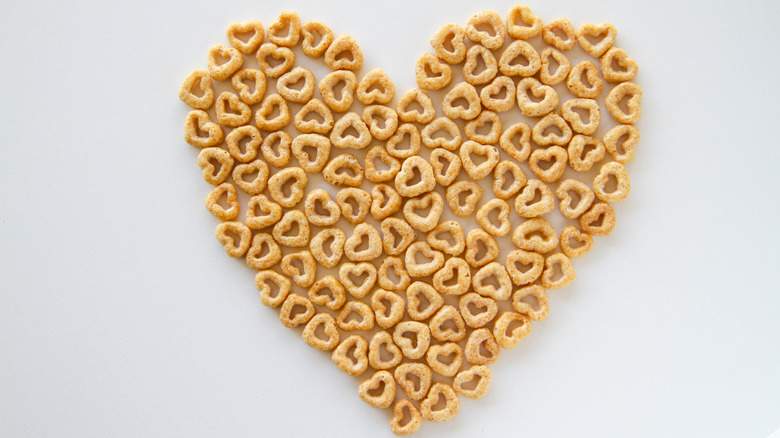 Photos and vectors/Shutterstock
To many fans' delight, Ice-T himself has also taken to social media to hype up the new collaboration. The rapper recently posted a series of pictures and videos on Instagram of the newly launched Cheerios boxes, which feature the rapper/actor and his fellow coach, Buzz Bee. "Oh S***! I'm on your breakfast table ... From America's #1 Public Enemy ... To a Cereal Box?! ... Lol Don't try and tell me what CAN'T be done," he said in one caption. 
Most of the posts have been met with positive responses from fans, who have inundated the comments sections with plenty of fire emojis, smiley faces, and clapping hands. "This cereal box is the best thing I have seen in 2022, my son loves Cheerios. Can't wait to get a box with the OG!!!!" one person raved.
To participate in the program, simply purchase a limited-edition box of heart-shaped Cheerios and scan the QR code found on the back to get started. The code will then bring you to a Pandora link, where Ice-T will lead you through a series of heart-pumping stretching, walking, core strengthening, and even dancing exercises. The workouts are only four minutes in length, which makes it easy for even busy people to fit in one session throughout the day. As an added bonus, fans who buy three of these qualifying boxes in one single purchase can even upload a picture of their receipt to www.HappyHeartsCheerios.com by April 15 to win a free S'well cereal snack bowl (via Business Wire).