Fox's Decision About The Future Of Hell's Kitchen Probably Won't Surprise You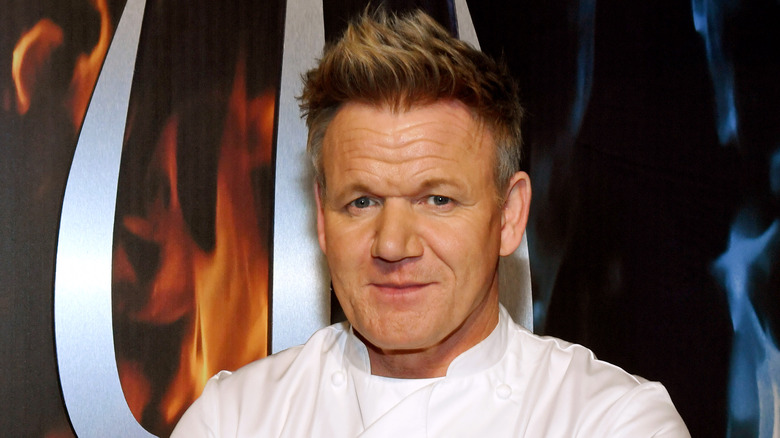 Ethan Miller/Getty Images
Celebrity chef Gordon Ramsay's show, "Hell's Kitchen" has amassed a large fan base over the years thanks to its interesting format and, of course, the talented, humorous, and often insulting Ramsay himself. Professional chefs must survive Ramsay's rants and rage while preparing new dishes on "Hell's Kitchen" and putting out fires along the way. 
According to Entertainment Weekly, Ramsay attributes the success of the show to keeping things transparent in front of the camera. The chef said, "I keep it real. It's drama but unscripted. It's incredible pressure and I equally need to be under the same amount of pressure that I'm applying."
For The popular chef, it's important to study trends in the industry and stay ahead of the competition before working on a new season, so he makes it a priority to communicate with his producers to ensure they come up with new and intriguing content. If you enjoy "Hell's Kitchen" there's good news per Variety, you have more insults, new competitors, and delicious dishes to look forward to in the near future.
Two new seasons of Hell's Kitchen have been announced
Fox has officially confirmed that "Hell's Kitchen" will be back for Seasons 21 and 22 with new contestants, as reported by Variety. The show is doing well and in the last season alone the show's numbers saw a massive jump with its viewers increasing by 8%. Rob Wade, president of alternative entertainment & specials of Fox Entertainment, calls the show "a flagship series" for the network and adds, "It's the show that first brought Gordon Ramsay to Fox, essentially serving as the launchpad for our long-standing relationship with him."
Fans of the TV show are already excited for the new season. A Redditor wrote in the r/HellsKitchen subreddit, "I just wanna know the official date when they air," while another fan expressed the desire to watch a special edition, basically, "an all-stars of Season 1 – 10 runner ups vs Season 11 – 20 runner ups." That certainly sounds like an entertaining show we would watch.