Why Taco Bell Had To Pull Its Infamous Vegetable Plate Super Bowl Ad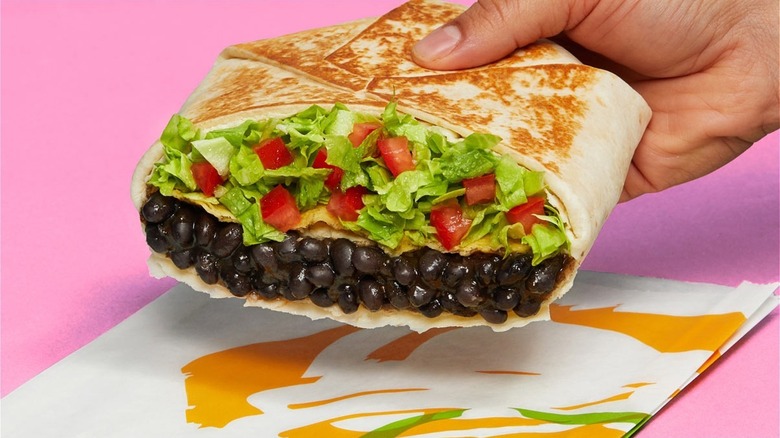 Taco Bell
We're entering the final stretch to this season's Super Bowl. For food news, this means there will be a parade of advertisements. The most interesting of these ads, however, may have already happened.
In 2013, Taco Bell launched a Super Bowl-themed ad that was directed against vegetarians. FoodBeast described in a contemporary report how it focused on a character called "Veggie Guy" who went to a football game night party. The narrator describes his vegetarian options as a "Cop out" and states that "Secretly, people kind of hate you for it." It is also implied that a man with vegetables will not be seen as attractive by women. NBC explained that the purpose of the video was to sell the company's 12-pack of tacos.
However, it caused backlash among vegetarians and comment from The Center for Science in the Public Interest, a health advocacy group, who described it as a discouragement from eating vegetables. Taco Bell pulled the ad, with a spokesperson saying, "We didn't want anyone to misinterpret the intent of the ad." How the ad was misinterpreted was left to the imagination.
The ad marks a previous moment of public perception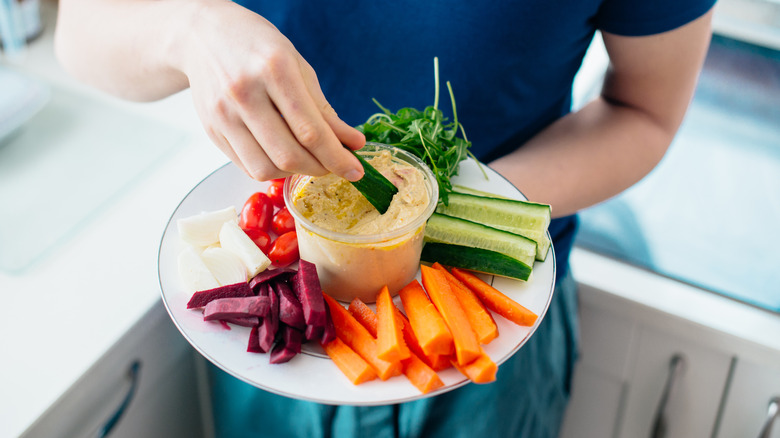 Okrasiuk/Shutterstock
What was interesting about the ad was how it highlighted attitudes towards vegetarians in 2013. Of course, the diet still has detractors, like Arby's, who created a meat-based "vegetable" in 2019 (per CNN). However, the idea that being vegetarian or bringing vegetable options to a party would somehow be viewed negatively has fallen out of mainstream favor as vegetarianism and veganism have become more popular.
A snapshot of the previous attitude was that Eater titled their coverage of Taco Bell's 2013 ad "Taco Bell Pulls Commercial Because of Whiny Vegetarians." In January 2021, "Good Morning America" relayed the information that Taco Bell was experimenting with Beyond Meat to produce plant-based tacos. The reason they gave for the partnership was that Beyond Meat has long proven popular with younger consumers. More strikingly, Liz Matthews, Taco Bell's Global Chief Food Innovation Officer, said in a statement, "We have long been a leader in the vegetarian space, but this year, we have more meatless options in store that vegetarians, veggie-curious and even meat-eaters will love." To their credit, reports "Good Morning America," Taco Bell, back in 2015, was the first fast-food restaurant to form a partnership with the American Vegetarian Association (via First We Feast). The pulled ad shows just how radically the assumptions of the market have transformed in less than a decade.