UK Woman's Birthday Celebration A Pub Ends With Serious Head Injury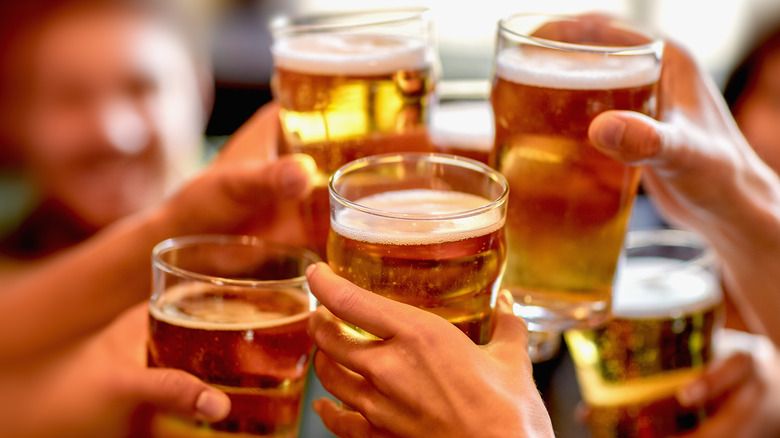 Enzelen/Shutterstock
The Wetherspoon's V-Shed pub has quite a long history. According to Wetherspoon, the building that houses the hospitality chain's very own V-Shed pub has graced Bristol for over a century. While the pub itself may be a relative newcomer to the scene, it might just go down in history after it made the news due to an event that authorities are referring to as a serious crime, according to Bristol Live.
Cardiff's Emily Browne planned to celebrate her 18th birthday at the pub and even booked a hotel room in anticipation of partying all night. As Browne worked on her second drink, she immediately felt the back of her head go numb. "My friends heard a loud bang noise, but I didn't know what they were on about," Browne told Bristol Live. "They said it sounded like a glass hitting the bar." Shortly after, Browne noticed she had started bleeding. An item allegedly made of glass was dropped from the balcony and hit her head.
Police are still looking for the perpetrator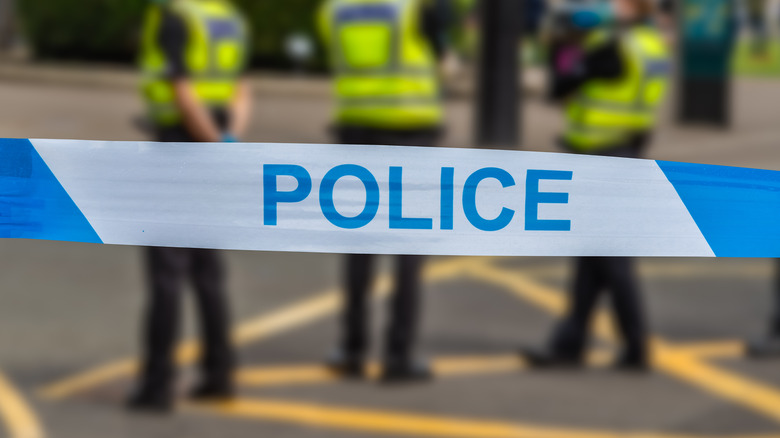 Mr Doomits/Shutterstock
The pub claimed it was only serving drinks in plastic cups at the time of the incident, and the building's CCTV cameras didn't catch who dropped the glass on Browne's head, according to Bristol Live. The venue maintains that the item was made of plastic. Regardless, the victim had to wait hours to receive aid. The venue lacked anyone with medical training, and when an ambulance was called, Browne was told it would take hours for help to arrive. The teen and her group of friends ended up walking to a local hospital, where Browne received 2 staples for her wound. Additionally, she had to wait alone as a result of pandemic restrictions.
The straight-A student has since felt lasting effects from the assault. She claims that she now wakes up in the middle of the night from nightmares, has headaches, sustained fatigue, and has experienced short-term memory loss. Police are asking anyone with information regarding the assault to come forward in hope of catching whoever injured Browne.