The Largest Mug In The World Can Hold A Ridiculous Amount Of Coffee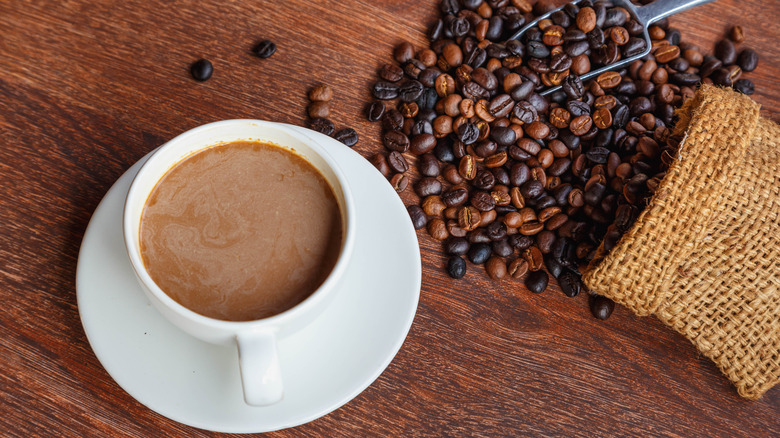 Narong Khueankaew/Shutterstock
Americans love their coffee. Believe it or not, 70% of Americans consume coffee at least once per week, according to the National Coffee Association. And on that same note, 62% of Americans drink at least one cup of joe per day.
It looks like coffee consumption has only continued to increase over the past few years. Per the NCA, coffee consumption rose 5% between 2015 and 2020. Plus, there are so many versions of the caffeinated beverage available now than there were even 20 years ago. Iced coffee, cold brew, and nitro varieties are easily obtainable at local coffee shops.
It seems like every coffee drinker has their go-to coffee mug — the one they choose over all of the other mugs sitting in their cabinets or on the kitchen counter. But what if we told you that there was one mug that outshined all the rest in terms of size?
The world's largest coffee mug holds 4,000 gallons of brew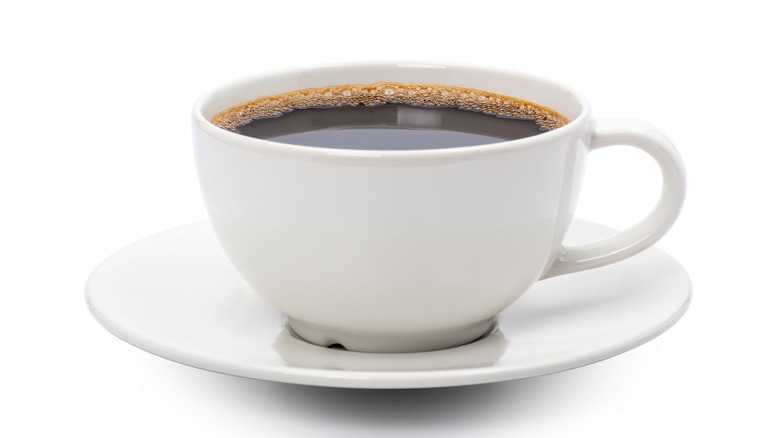 Freedom Life/Shutterstock
Those who can't live without their daily java intake might feel envious toward Caffé Bene, which is a small café located in Yangju, South Korea and happens to hold the Guinness World Record for the largest cup of coffee.
Back in July 2014, Caffé Bene designed a coffee mug that could hold nearly 4,000 gallons of the caffeinated beverage. And believe it or not, they filled the whole mug with iced coffee. According to the YouTube video that appears to have been posted by the coffee shop, Caffé Bene used iced black Americano to fill the massive mug, which measured nearly 11 feet tall and nearly 9 feet wide. The mug was placed outside and filled using large metal vats that were loaded with the iced coffee, lifted onto a machine, and dumped, by hand, into the mug.
The café was presented with a framed certificate for breaking the record. Nearly a decade later, nobody has been able to swipe the record from them.