Listeria Concerns Trigger Recall Of Over 20,000 Packages Of Shrimp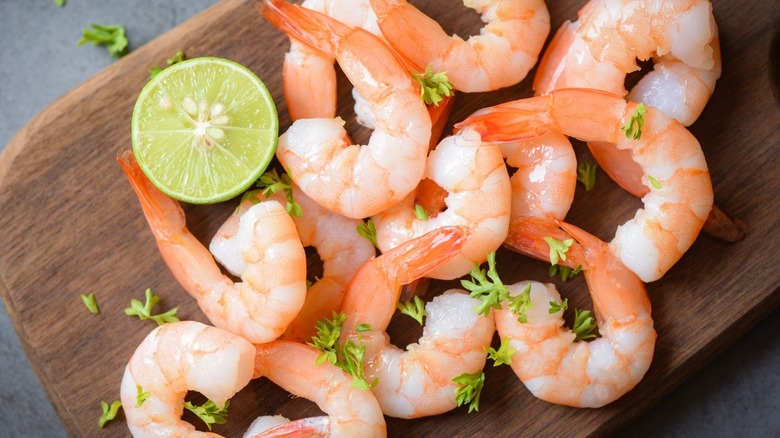 Poring Studio/Shutterstock
If you've been keeping track of the food recall news of late, you may have noticed (and perhaps with some delight), the fact that the volume of food recalls has decreased since the pandemic began. Although the volume of foodborne illnesses reported in the U.S. likewise decreased during 2020, experts cannot yet be certain whether or not these developments reflect significant, lasting improvements in food safety – versus the influence of other factors, according to NPR. For example, it is possible these stats could be attributable, at least to some extent, to there being less food manufactured overall, thanks to pandemic-related supply chain challenges. 
So, for the moment, we will leave the hashing out of "causation" versus "correlation" to the economists and statisticians. But in the meantime, we suggest that you check your freezer for packages of Fisherman's Wharf frozen, cooked shrimp because over 20,000 packages are, in fact, subject to a recall issued this week by Southeastern Grocers, a company that owns various Fresco y Más, Harveys Supermarket, and Winn-Dixie supermarkets across Alabama, Florida, Georgia, Louisiana, and Mississippi. Apparently, the company has reason to be concerned that these packages (including the shrimp contained therein), may be contaminated with Listeria monocytogenes, the bacteria that causes listeriosis, a foodborne illness that can be deadly in certain populations (via Marler Clark Law Firm: Food Poison Journal).
Check your freezer for Fisherman's Wharf frozen cooked shrimp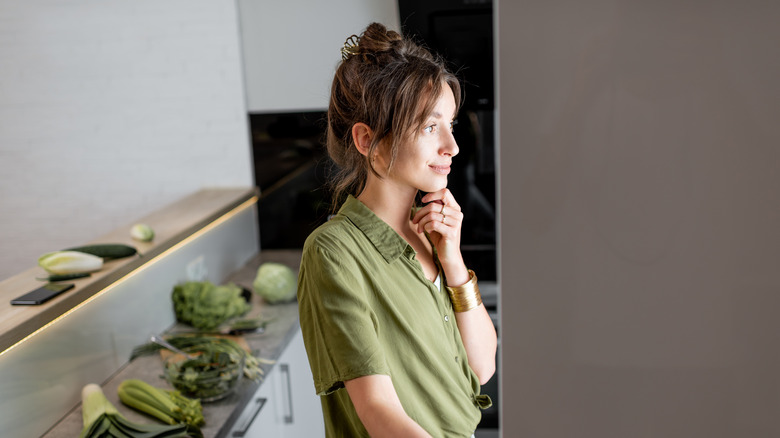 RossHelen/Shutterstock
The parent company for three Southeastern U.S. supermarket chains, Southeastern Grocers, has recalled 20,830 packages of Fisherman's Wharf brand frozen cooked shrimp, the Marler Clark law firm reported on February 10. Listeria concerns triggered this recall, although the company has not disclosed whether anyone has become ill or how the company became aware of the potential contamination. 
The recalled packages were distributed "domestically in the U.S." But it's not known whether that includes states outside of Alabama, Florida, Georgia, Louisiana, and Mississippi, where Southeastern says its stores are located. Moreover, frozen shrimp has a long shelf life, and the recalled packages all have 2023 expiration dates. Accordingly, wherever you live, it would be prudent to check your freezer carefully for 16-ounce packages of Fisherman's Wharf Shrimp (16/20 Cooked Shrimp) with the number "7306067" and Lot "77185." They list expiration dates of "4/5/2023" and "4/6/2023." If you find one, throw it away, or return it to your point of purchase for a full refund.
Listeriosis is rarely life-threatening in healthy people, but it can be in the elderly and the immunocompromised, as well as pregnant women and their not-yet-borns. Since listeriosis can take up to 90 days for symptoms to appear after consuming listeria-contaminated food, if you believe you may have consumed any of the recalled shrimp, you'll want to seek medical care immediately in the event you experience flu symptoms, including fever, nausea, diarrhea, headache, or worse.