Read This Before Ordering Shrimp At Panda Express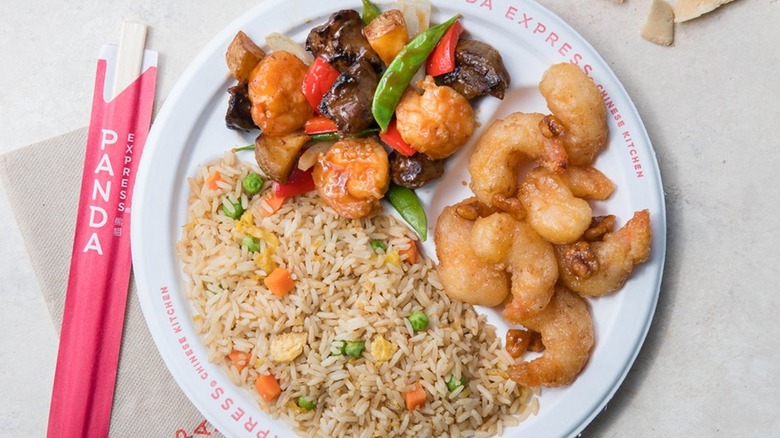 Facebook
Panda Express is incredibly popular. Since opening their first store in 1983, the fast-casual Chinese food chain has grown to more than 2,000 locations across the United States, according to their website, and sells more than $3 billion worth of food a year, according to Forbes. A fixture of malls and food courts across the country, Panda Express is known for serving up tasty and popular American Chinese comfort food dishes like Orange Chicken, Chow Mein, and Beijing Beef.
One such popular dish is their Honey Walnut Shrimp, which features tempura battered shrimp in a honey sauce with glazed walnuts. The Honey Walnut Shrimp is a classic menu item that is almost always available. And from time to time, Panda Express also offers other shrimp dishes, such as Wok Seared Steak and Shrimp and Five Flavor Shrimp. However, according to one former Panda Express worker, customers should think twice before ordering any shrimp dish at Panda Express, though the reason may not be what you think. Luckily, it has nothing to do with the quality or safety of the shrimp dishes, but rather the portion size.
You won't get full ordering shrimp at Panda Express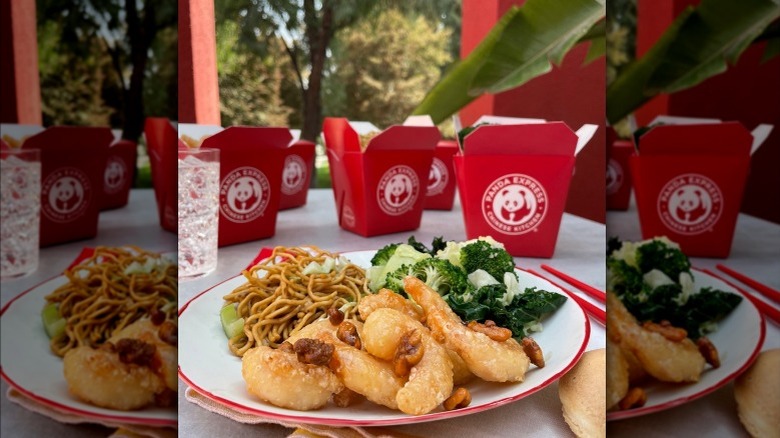 Instagram
In a Reddit thread asking fast food workers what items people should not order from their restaurant, a former Panda Express worker emphatically advised against the shrimp entrees for those who want a full meal, because they were only allowed to serve six pieces of shrimp and used a smaller serving spoon to make the portions appear larger. Recent Panda Express workers confirmed the shrimp limit, though note that it's currently seven shrimps per order. This is despite the fact that shrimp entrees cost more money to order.
When one Twitter user asked about the serving spoon discrepancy, tweeting, "@PandaExpress can you explain to me why your premium items cost 1.25 more yet your serving spoon is smaller than the regular items," Panda Express responded that the premium charge was due to the higher cost of shrimp relative to the cost of chicken or vegetables. And as several commenters acknowledged in the Reddit threads, shrimp just costs more as an ingredient, and will cost more everywhere, not just at Panda Express. One commenter brought up a good point though — if you're going to charge more money anyway, why not charge the appropriate amount to get a full portion size's worth? Food for thought, and perhaps, the comment boxes at Panda Express.