This Celebrity Is A Huge Fan Of Costco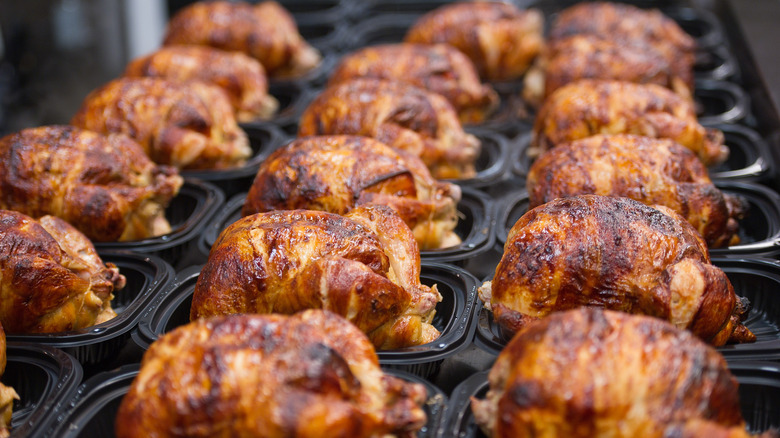 Bloomberg/Getty Images
Just like many people who aren't famous for a living, some celebrities have found things they love about Costco. Reality TV star and entrepreneur Bethenny Frankel has shown a devotion to Costco that appears to run deep. "I live for bulk stores in general, but Costco is ... my religion," Frankel has written (per Bravo TV). Late-night TV host Jimmy Kimmel has professed his love for the superstore and even appeared on the cover of The Costco Connection magazine. In 2017, he shared his excitement to learn that Costco had partnered with a delivery app called Shipt, which might soon make trips to an actual Costco unnecessary (per YouTube). 
"If we're able to get everything from Costco delivered directly to our homes, there's no reason to ever leave the house again," suggested the host of "Jimmy Kimmel Live!" "My dream, what I would like to do, is cut out the middleman completely and just move into a Costco so I don't have to have anything delivered at all. I love going to Costco." Khloe Kardashian makes early morning runs to Costco with her mother, Kris Jenner, to "bulk up" on things like cereal and mayonnaise. "I'm really there for the free tasters (samples)," she once told Kimmel (via YouTube).
But while Kimmel has talked about Costco, another famous show host actually devoted part of an episode to shopping there. They didn't discuss moving in, but Costco has been home to a book display with their name on it.
Oprah praised Costco on her show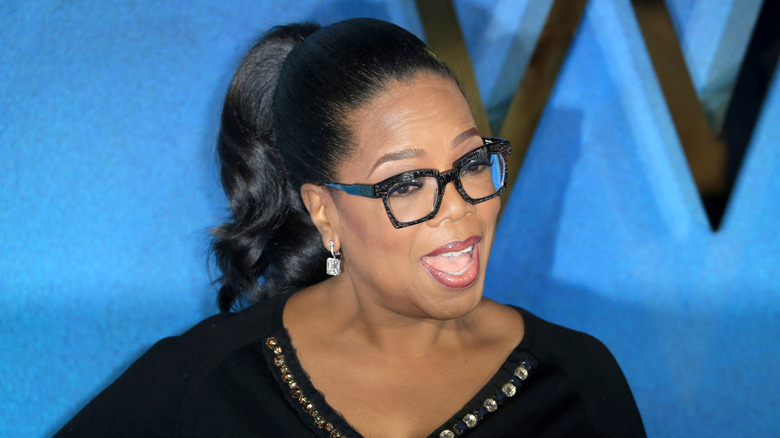 Cubankite/Shutterstock
Alongside Jimmy Kimmel on the list of hosts who've praised Costco is the "Queen of All Media," Oprah Winfrey. After hearing about the grocery-and-so-much-more superstore repeatedly from friends and colleagues, the media mogul visited Costco and shared her experience with viewers in 2003 (via Progressive Grocer). "All my friends can't stop talking about their favorite place to find a bargain ... I heard so much about it I had to check it out for myself," she told her live TV audience with characteristic Oprah enthusiasm (via YouTube).
In the segment, the (now former) host of "The Oprah Winfrey Show," attired in a pale blue jogging suit, grabs a shopping cart and begins to work her way through a cavernous Costco store. "Here we go," she says. "Where is the cashmere for $50?" She stops to ogle jewelry, adds a bouquet of lilac-colored roses to her cart, and gives her endorsement to a prominent display of Oprah's Book Club selections. ("Did you all do this because you knew I was coming?")
"This is what's amazing," Oprah says as the camera zooms in on bracelets and other bling. "You can come here and do watches and jewelry, and diamonds even, and get toilet paper in the same place. That is one-stop shopping."